Binance is Hiring for Various Roles Across Nigeria and Africa
Views: 98
Binance jobs currently have four open positions for Africa.
Thank you for reading this post, don't forget to subscribe!
Binance entered the crypto market in Africa making a landslide progress across these top African countries; Nigeria, South Africa and Kenya. Other countries include Uganda and Ghana. 
The company behind the largest cryptocurrency exchange by volume is looking to hire more successful applicants for various roles as it expands its crypto trading services within the region.
Binance is looking to hire more qualified persons aside the previous closed job offers including Community Manager, Business Development among others.
Read Also: How Nigerians Buy and Sell Bitcoin Making Money Through P2P Markets in Nigeria.
Binance had made a successful move into the Nigeria market and other Africa markets, accounting for up to 70% of the inflow and outflow of Bitcoin trading volume across Africa according to Chainalysis Report Jun 2020.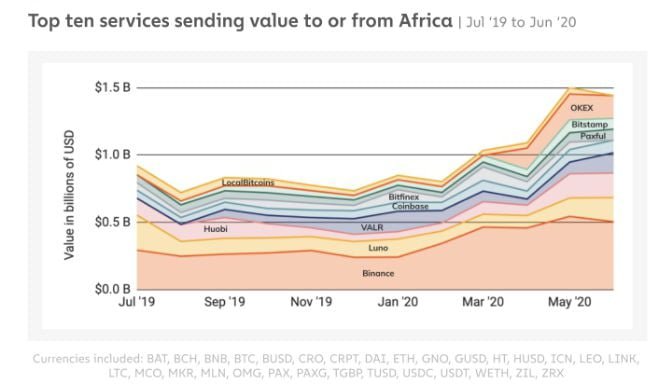 There are currently four open positions for hiring:
Customer Service Supervisor (Nigeria): The position is open to any junior degree holder and above who have up to five years experience of customer service management. Successful applicants will be responsible for daily management of customer service specialist (Africa) team.
Quality Assurance (QA) Engineer (Africa): Open position for any qualified software developer who is a Quality Assurance (QA) engineer. Successful applicant will develop and execute exploratory and automated tests to ensure product quality. If you hold engineering background and can provide an end-to-end solutions to software quality problems, you might be a good fit for the job.
Growth and Operations Analyst (Binance P2P): At least a college degree holder and above. Applicant should be able to boost sales and contribute to the long term business growth by contacting and developing relationships with potential clients/agents/partners. Ability to communicate with clients and resolve issues.
Growth Marketing Manager – Sub Saharan Africa: This position is under local marketing. Ability to co-operate with various media outlets around your location with directions from the Global Marketing Operation Team. You will need to have experience and a proven track record of successful local performance to grow binance around the region.
Tagged:
binance
jobs
Nigeria