Bitrefill Review 2020: How to Top Up Your Mobile Recharge and Buy Giftcards With Bitcoin in Nigeria.
Views: 467
Bitrefill is a mobile recharge and giftcards market platform that allows the purchase of giftcards using top cryptocurrencies like bitcoin, ethereum, dash, litecoin and dogecoin. 
Thank you for reading this post, don't forget to subscribe!
Bitrefill also offers the service of mobile recharge for the top mobile network providers in Nigeria such as MTN, Glo, Airtel and 9mobile.
Bitrefill is a crypto-only platform for Gift Cards and prepaid mobile Refills market. It also offers Lightning Network Services on a global scale, to final customers and businesses.
In other to give you solid details about Bitrefill, here is what I will discuss in this review.
Bitrefill Overview.
Bitrefill Services.
How to Use Bitrefill
Bitrefill Card Balance.
Referral Program.
Customer Support.
Conclusion.
1. Bitrefill Overview:
Bitrefill is a Sweden based company founded by Patric Stiller and Sergej Kotliar in 2014. Bitrefill provides fast prepaid mobile refill, giftcards markets and lightning network services.
Its prepaid refill and giftcards service is a crypto based service. Users can only use cryptocurrencies like bitcoin, ethereum, dash, litecoin and dogecoin to process all the service.
The major advantage of bitrefill is providing a platform where everyone can live in crypto. Everyone can easily use his/her crypto coin to run everyday life transaction in areas like gaming, travels, shopping, phone refills and entertainment.
. Bitrefill Services:
Bitrefill provides 3 major services. These services include; prepaid phone refill, giftcards market and lightning network service.
· Prepaid Mobile Phone Refill:
Bitrefill allows users to recharge their mobile line using crypto coins like Bitcoin, Ethereum, Litecoin, Dash and Dogecoin. Anyone can use the platform without registering an account.
Moreover, huge transactions will require account verification. The mobile phone refill is available in over 170 countries around the world including Nigeria, South Africa, Kenya etc.
You can easily recharge your MTN, Airtel, 9mobile and Glo mobile line with bitcoin and other available crypto coins without having to register an account on the platform.
. Giftcards Market:
Bitrefill also offers giftcards market where users can buy giftcards with bitcoin and other available crypto coins on the platform.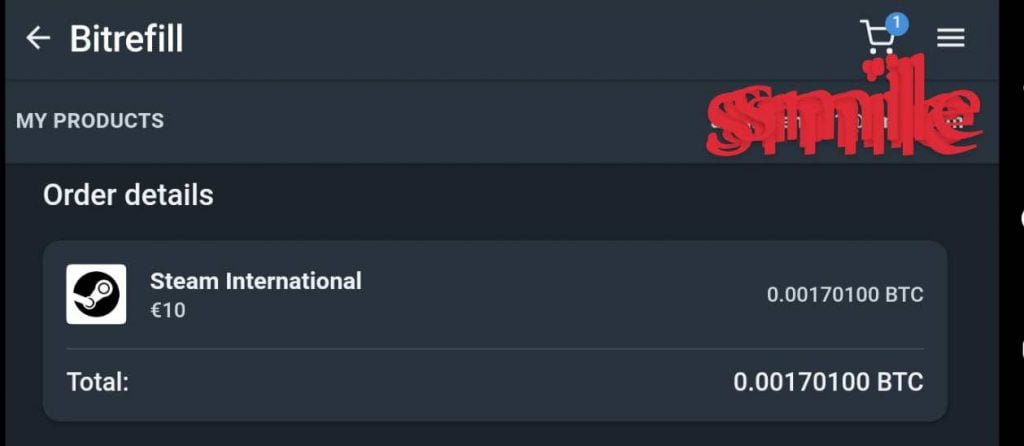 The available giftcards includes:
Amazon — India, UAE, Canada, JP, Australia
UberEats — India, UAE, USA, UK, Canada
Uber — India, UAE, USA, JP
Walmart — Australia, Cananda
Apple Store & Itunes — USA, Belgium, Canada
Adidas — UK, USA
Airbnb — USA
Air Canada
21 Cake — China
Google Play USA
Arsenal FC UK
Playstation Network USA
Reddit
Skype
Hotels.com
Fastbitcoins USD
Flightgift
Hotelgift
Qiwi
Payeer
Free Range Mobile Travel Plan
Onetify
Viber USD
Steam International
Roblox
Webmoney
Perfect Money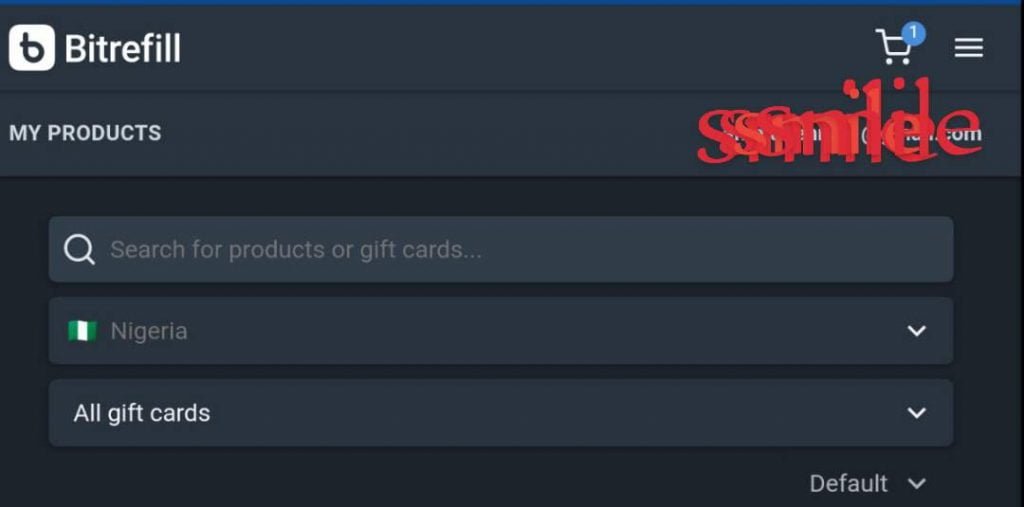 And many other giftcards available on the platform.
. Lightning Network Service:
Bitrefill provides lightning network services to bitcoin lightning network channels. This service allows anyone to open an empty channel with Bitrefill's node on the Bitcoin Lightning Network.
Users can pay for channels or purchase channel refill through gift, for channels opened with any Lightning wallet in order to receive payments over Lightning at any time.
You will need to use the supported lightning wallet in order to receive lightning payments. Thor channels are required to be open for a minimum of 30 days or longer once its activated with refill.
You can use all supported payment methods on bitrefill, including altcoins to refill your Thor Channel.
Below is the list of available lightning service provided on bitrefill:
Thor Lightning Channel Capacity
Thor Turbo Lightning Channel
Thor Recharge
See Also: Beginners Guide to Tab Trader: What is Tab Trader, How to Set it Up and Use it For Crypto Trading on Binance.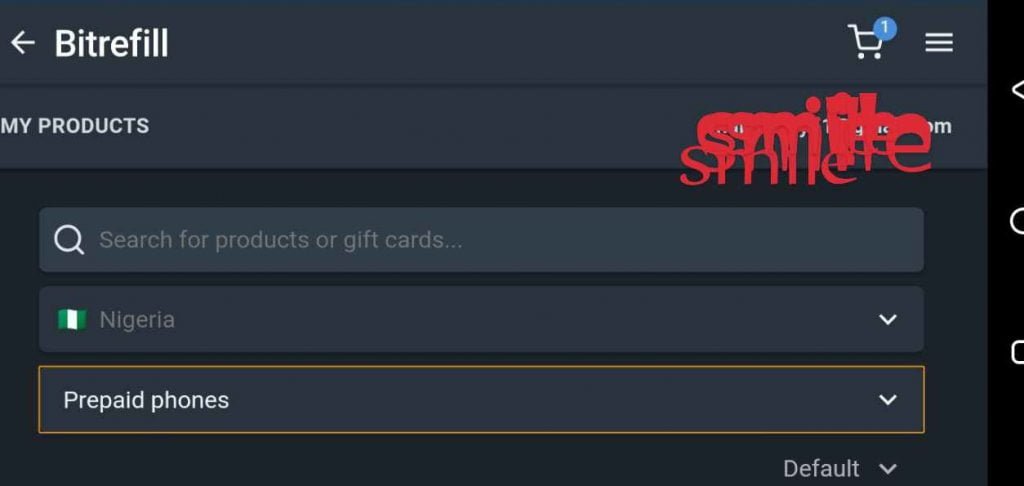 2. How to Open Bitrefill Account: 
First of all, you will need to download bitrefill mobile app from playstore. You can also use the website to open a new account. You can also use the platform if you don't want to open an account.
Log on to the website or the mobile app. Click on register from the interface.
Put in your email and password. Use strong password that you can easily remember.
Click on the recaptcha to solve it and prove you are human before proceeding
Accept the terms and conditions and then click on register to proceed.
Download Brave Browser and Earn
How to Recharge Your Mobile Phone With Bitrefill:
You will need to register a new account if you wish to, or you can easily use the website and refill your phone with bitcoin.
First of all, select your mobile phone country operator before proceeding.
Then put the mobile phone number that you want to recharge with bitcoin.
Then proceed and put the amount you want to recharge in Naira.
After that, you will see a new interface where you will choose your payment method to recharge with bitcoin or you use the listed altcoins.
You will see an option to put your email address to help you track the order in case it fails. Don't forget to put your email.
Then click and proceed with payments. You will have to copy the address and send the specified charge amount for the refill to go.
You will have to make your payments within a 14 minutes window or the order cancels.
3. Bitrefill Balance Card:
Bitrefill introduced bitrefill balance card for both USD and Euro funding. The bitrefill balance card allows users to easily process transaction on bitrefill by funding their cards with enough bitcoin.
The balance card allows users to shop on bitrefill's 2000+ products. Users can also use the card anywhere for buying credits like Netflix, Amazon, UberEats etc. The balance cards does not expire.
With the bitrefill balance card, users can process all transactions on the bitrefill platform by using their balance cards to pay for the transaction.
4. Referral Program
Bitrefill rewards users for referring customers to use its platform. Bitrefill pays you $10 for any user you refer to the platform who completes $100 transaction in using the bitrefill products.
The referral program is available to every user on the platform who is interested in participating for the referral program.
5. Customer Support
Bitrefill has one of the best customer supports among crypto-only companies in the world. Bitrefill keeps you up to date with when you make payments, when it gets confirmed on the prefferred blockchain network and when your refill becomes successful.
It also tracks all order alongside any issues arising from failed orders. All complaints are processed within 24 hours window. Bitrefill offers refunds on failed transactions from their end without interrupting services, making it one of the best in the world.
Its customer support can be reached through email, twitter handle, telegram group and from its website.
Bitrefill android app has a sound review/rating of 4.0 / 5.0 on google playstore with over 10,000 plus app downloads.
Enjoying what you read?
Join us on our social media by clicking the icons below for all social media handles.
Tagged:
binance
Bitcoin
bitrefill
Cryptocurrency
giftcards