An Interview Session With Nikolay Shkilev, CEO Zelwin.com E-Commerce Marketplace.
Views: 142
Interview Session With Nikolay Shkilev, CEO Zelwin.com E-Commerce Marketplace.
Thank you for reading this post, don't forget to subscribe!
This is an interview session with the CEO of Zelwin.com
Q: Introduce yourself and tell us the idea behind your startup?
A: Short BIO:
Nikolay Shkilev, PhD
I am the CEO and Co-Founder at Zelwin.com. It's a marketplace of goods where the e-commerce market and digital assets are combined together.
Founder 'Private Business Club'
Rated Top 3 in People of Blockchain.
In little more than 20 years I started and invested into a variety of companies in different fields.
These companies run across various fields like medicine, logistics and restaurants to blockchain, e-commerce and IT companies.
In parallel, I worked as a mentor and advisor to many projects across the world.
I have many gotten awards and titles in business including:

• Self-Made Russia Award.
• Best Mentor in IT & Blockchain Award.
• Super TOP award (Business FM).

BaltShelf.com a part of my holding had received the "Enterprise of the Year" award.
ZELWIN.com – Global Marketplace of Goods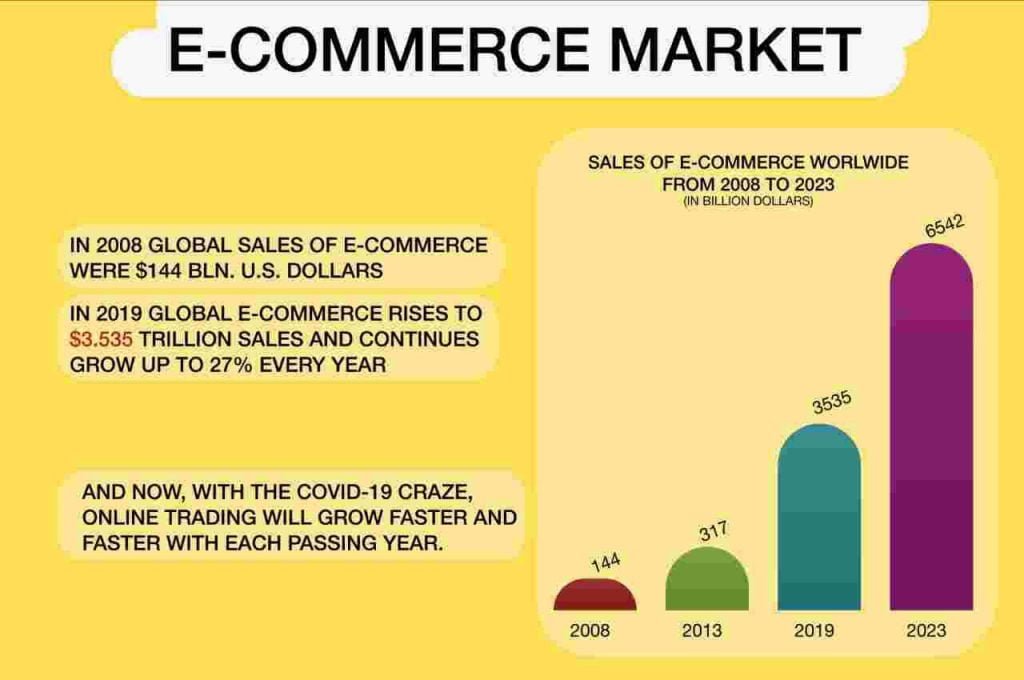 At Zelwin, we combine digital assets and e-commerce market together. You can buy any goods by fiat money or crypto online.
Why did we choose these two markets?

Let's look at the e-commerce market:
In 2008 global sales of e-commerce were 144 billion dollars. Then in 2019 global sales of e-commerce went up to 3.5 trillion dollars.
And now, with the adverse effect of COVID-19 , online trading will grow faster and faster with each passing year.
Now let's take a look at the cryptocurrency market:
In 2014 trading volume per 24 hours was only 35 million Dollars. But now in 2020 cryptocurrency market and trading volume rose to 167 billion Dollars.

This is the reason behind our decision to connect these two growing markets together.
We understand that while we can't compete with Amazon or Alibaba, even if we take a small part of these markets, it will be billions of dollars.
In April, we launched a powerful Affiliate Program which anyone, even millions of people can join for FREE and earn with.
Q: How does it work ?
A: We have created avenues a user can utilize and generate passive income. Following the strategy below, anyone can earn.

1. People invite Sellers from all over the world to our website and receive adequate commission from all of their sales.

It's very profitable for Sellers, too. Free registration, no subscription fees, commission only from real sales. Zero risks, albeit an additional sales channel

2. Users invite buyers to our website (using a referral program in their personal account) and receive 20% of cashback from them.
It's profitable for buyers to use a referral link of those users, because then their cashback is doubled.

3. People sell our "Partner's packages" and receive up to 30% of commission from sales.
For partners who bought our packages. It's profitable to purchase everything through the users in our system, because then they receive double the amount of tokens.

In other words, we are developing a marketplace for the people. We are giving this chance to everyone without any restrictions or exceptions.
It will be beneficial to people, to us and to sellers – all parties; and that will allow us to create a massive community.
Free registration:
Q: What are your responsibilities as the business owner?
A: I work from morning to night, replying to more than 3000 messages every single day.
I travel around the globe a lot, make speeches on a variety of events and large forums. That is, I'm not just the face of the project, but a real manager who actively takes part in all processes.
But there is something to note, I don't work alone. I have a big and powerful team, with some members of which I've been working in different projects for more than 10 years. They help me out a lot.
Q: What sacrifices have you made to become an entrepreneur?
A: It's a constant routine of being with my laptop and phones. Hundreds of chats and thousands of messages in LinkedIn, WeChat, Telegram, WhatsApp just for work.
A lot of calls and conference meetings.
So, I have no concept of weekends. I'm always make sure that I'm available, no matter how tight the schedule is.
Q: How are you currently marketing your business? What strategies are you working on and what isn't?
A: Due to the virus COVID-19, I had to cancel a variety of my Road Shows, trips to huge summits in Hong Kong, Dubai, Moscow, Las Vegas and London where I would give speeches about the project.
I've only managed to travel to Berlin and a popular magazine, The American Report has covered one of our events.
Other media houses includes:
Fox News, ABC News, Digital Journal, Forbes China and others.
Also, something to note is that we got 2nd place on an honorable rating platform, Hackernoon.
That's why we decided to completely focus on online promotion.
We have already negotiated with many bloggers, large communities, various media and in June-July, we are going to start our PR campaign in social networks and different messengers – Telegram, Instagram, Facebook, Twitter, WeChat etc. etc.
Q: What have been your most satisfying moments in business?
A: When it comes to automatism and starts to generate income and profit without personal intervention.
Q: Tell us about a time where you had to take a risk in your business?
A: All entrepreneurs carry huge risks daily. No one is safe from ups and downs. For 20+ years I have created and invested in many projects.
Not all projects were successful. I have lost my investment many times. But most importantly, during this time I realized how to recover my losses, how to go up again.
It's even more valuable than victories alone.
Q: What advice do you have for aspiring entrepreneurs?
A: Believe in your dream. Always look for positive things and remember that in any situation there is a solution.
📌 Website
📌 Affiliate program. Free registration:
📌 Exchange https://ex.zelwin.com
📌 For sellers. Free registration:
📌 Linkedin https://www.linkedin.com/company/zelwin
📌 Medium https://medium.com/zelwin
📌 Facebook https://www.facebook.com/zelwinofficial
📌 Twitter https://twitter.com/ZELWINofficial
📌 Instagram https://www.instagram.com/zelwinofficial
(This is a Paid Content)
Linkedin: https://www.linkedin.com/in/vipmentor/
Tagged:
interviews
zelwin