Views: 86
Announcing the LapLap.io Crypto Tour in Nigeria geared towards educating the public about the benefits and the knowledge around #PublishToEarn on Web 3.0 a Social Platform of GameFi (Game Finance).
Thank you for reading this post, don't forget to subscribe!
It is an event fully sponsored by LapLap.io that will educate the attendees on 'How to Publish and Earn'. Attendees will be able to earn passively with the knowledge of the laplap.io platform.
"LapLap is a PublishToEarn Web3 player ecosystem that integrates GameFi and SocialFi to lead players to discover and participate in the latest game projects. By building a GameFi ecosystem composed of more closely connected players, Laplap is reshaping the culture of gaming in the era of Web3″.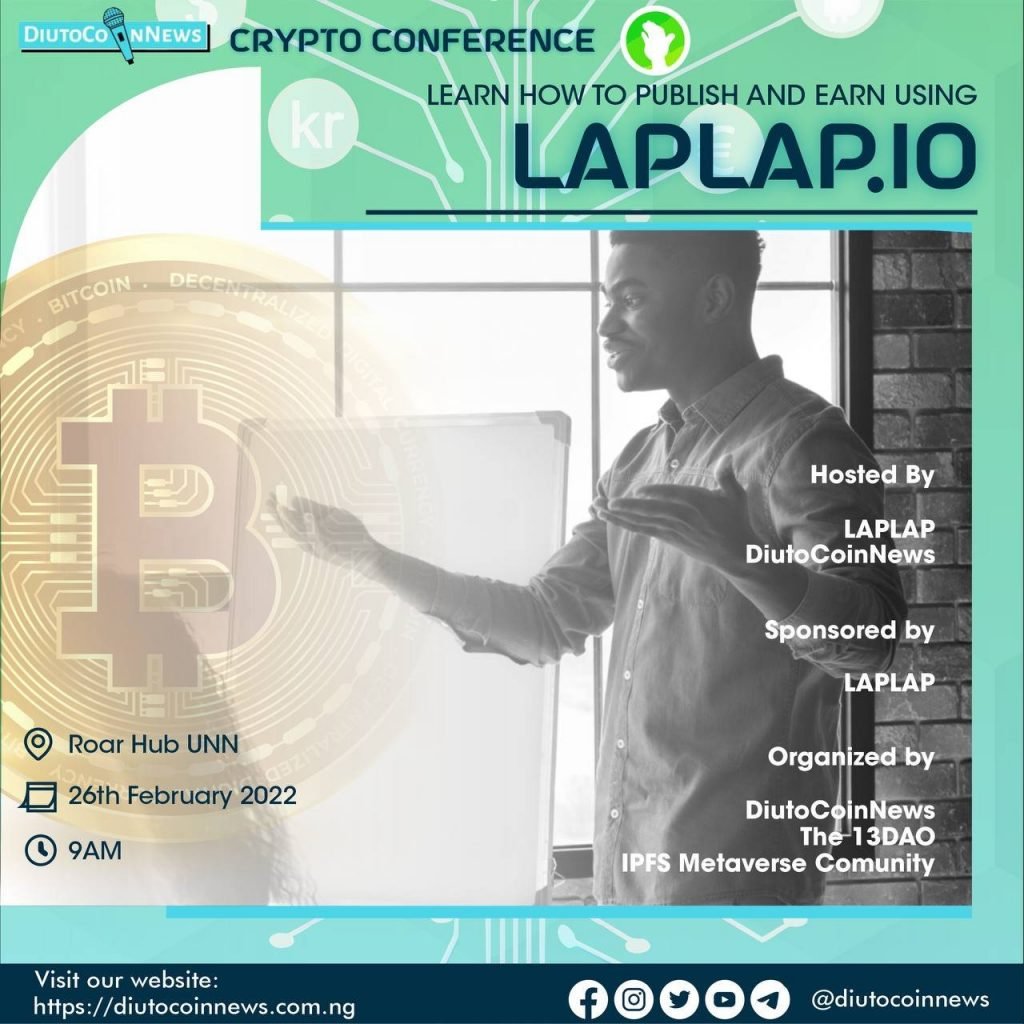 Event Details:
Theme: Web 3.0 Africa and the Future of GameFi — Publish and Earn on Laplap.
Venue: Roar Hub University of Nigeria Nsukka, Enugu State.
Date: 26th February, Saturday 2022
Time: 8:00 am UTC — 9:00 am Nigerian Time
Registration: Use this link to register
Tagged:
events
laplap