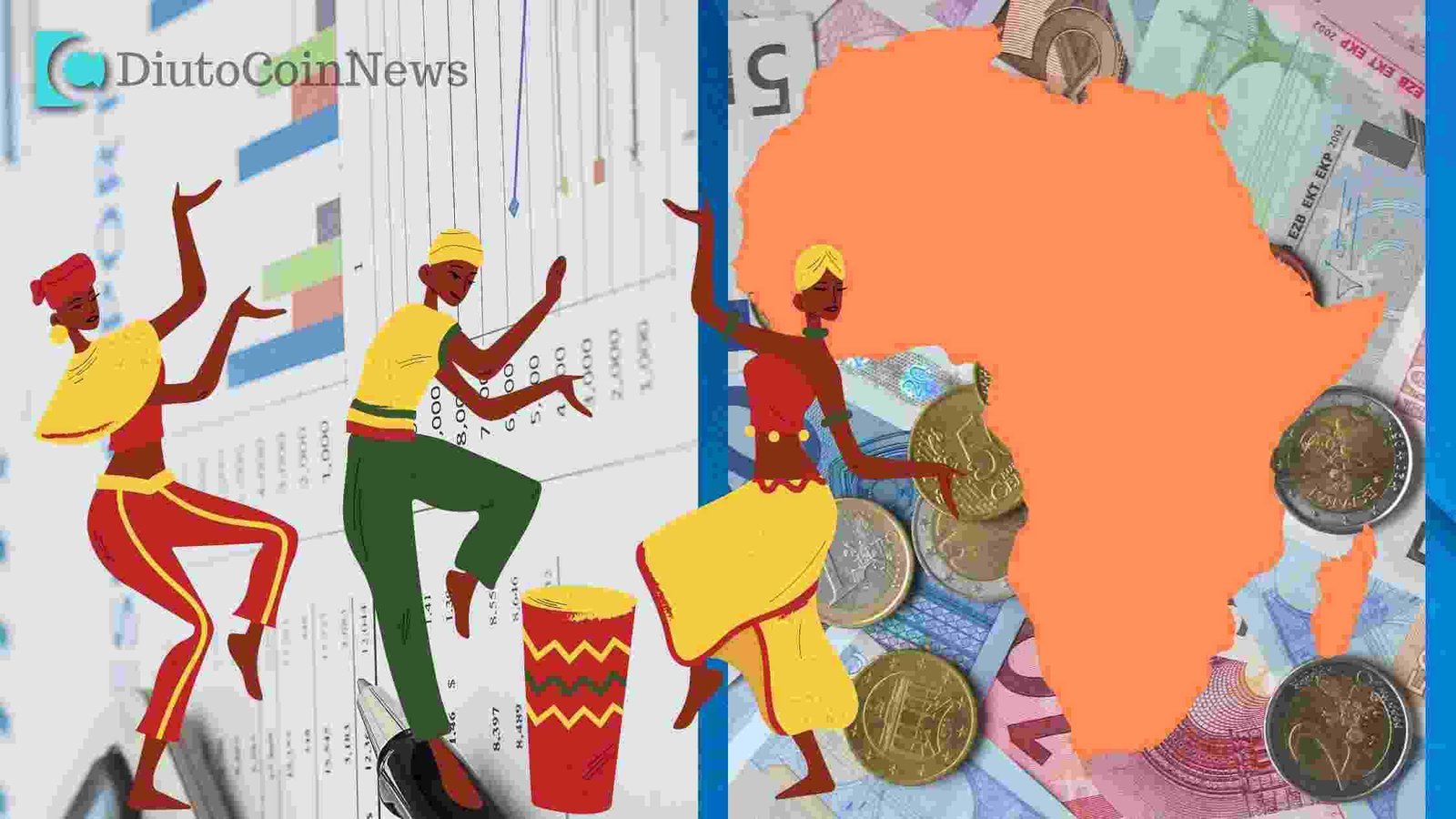 Snapshot On 14 African Economies During The Week.
Nigeria
Thank you for reading this post, don't forget to subscribe!
According to the Organisation of Petroleum Exporting Countries (OPEC), Nigeria's crude oil production plunged by 10.3% to 972,000bpd in Aug-2022 from 1,083,899bpd in Jul-2022. Thus, Angola and Libya overtook Nigeria in terms of producing higher volumes of crude oil during the month under review, printing at 1.2mbpd and 1.1mbpd, respectively.
According to the National Bureau of Statistics (NBS), Company Income Tax (CIT) grew by 44.5% in H1-2022.
This indicates that Nigerian companies are gradually recovering from the effects of COVID-19, though an emerging energy crisis could obliterate the gains of pandemic recovery.
A recently released Federation Account Allocation Committee, April 2022 disbursement by the National Bureau of Statistics revealed that the Nigeria Customs Service received a total of N40.26bn as cost of revenue collections from the Federation Account Allocation Committee between January and April 2022.
The Chairman of the Senate Committee on Finance, Senator Olamilekan Adeola, announced that over 400 out of 541 Federal Government Ministries, Departments and Agencies are to be scrapped as recommended by Stephen Orosanye-led Presidential Committee on agencies' rationalisation. Revenue generation was the most critical factor being considered by the Federal Government in this decision.
The Chairman of the National Union of Air Transport Employees (NUATE)- disclosed on 12-Sept that the Union had petitioned the FG to remove the section of the newly signed Civil Aviation Act (CAA), which empowers the Minister of Aviation to prohibit industrial actions. A 2-week ultimatum was given.

Ghana
According to Ghana Statistical Service, Consumer prices rose 33.9% y/y in August, its highest since 2001, versus 31.7% y/y in July. Consumer prices rose 1.9% m/m versus 3.1% in July, primarily driven by high energy costs.
Senegal
The National Agency of Statistics and Demography, Senegal, recently released the country's August CPI numbers. Data extracted revealed a 30bps climb in Senegal's inflation print from 11.0% y/y in Jul-2022 to 11.3% y/y in Aug-2022.
According to media reports, Senegal is seeking to drive digital transformation in its companies through a new program called the "Employment Transformation and Recovery Programme" (ETER), which Senagal's Agency launched for the Development and Supervision of Small and Medium-sized Enterprises (DASSME).
Financed to the tune of $24.0mn by the World Bank over four years, the e-SME component of the ETER program aims to enable 5,000 small and medium-sized enterprises to adopt more sophisticated technologies to improve their competitiveness.

Mali
Last week, Moody's credit agency affirmed Mali's long-term foreign debt rating at Caa2, and the reviewed country's outlook from negative to stable.

Ivory Coast
According to data from Bloomberg, Cocoa regulator Le Conseil du Café-Cacao awarded 102 export licenses for the 2022-23 harvest, which starts on 01-Oct. These 102 licenses were granted to 61 shipping companies and 41 exporting cooperatives.
According to
Fortuna Silver Mines, its Seguela gold project located in Ivory Coast is now out of the ground, with the focus changing toward concluding key scopes and advancing commissioning and ramp-up activities.
Kenya
The Kenyan treasury has revised its Gross Domestic Product (GDP) growth forecast for 2022 to 6.0% on the back of private-sector growth and recovery in the agricultural sector. In addition, inflation is expected to moderate to 6.0% in 2022/2023, remaining within the target band of 2.5% – 7.5% as commodity prices drop.
According to the Energy and Petroleum Authority, the price of gasoline increased by 13.0% to Sh179.3/litre as the Kenyan government removed the fuel subsidy, which has pressured the nation's finances. Similarly, the price of diesel and kerosene rose by 13.8% and 16.0% to Sh165.0/litre and Sh147.9/litre, respectively, following the decision. Although the petrol subsidy has been removed, a subsidy of Sh20.8/litre and Sh26.3/litre has been retained for diesel and kerosene to cushion consumers from the price surge.
According to the Central Bank of Kenya, the country's current account deficit narrowed to 5.1% of its GDP in Jul-2022 from 5.2% in Jul-2021. The narrower deficit reflects improved receipts from service exports and remittances, up 18.7% to Sh434.1bn during the period.
According to the Kenya National Bureau of Statistics, earnings from key agricultural exports fell by 8.0% in H1-2022. The decline was attributed to lower quantities of farm produce as drought and poor weather impacted the sector.

Rwanda
According to the National Institute of Statistics, Rwanda's GDP expanded 7.5% in Q2-2022, down 40bps q/q from its 7.9% print in Q1-2022. The services sector remained the most significant contributor to the Rwandan economy, accounting for 53.0% of the GDP. The finance minister reiterated its 6.0% GDP growth forecast for 2022, expecting improved performance in Q1-2023.
In addition, Rwanda's headline inflation printed at 20.4% y/y in Aug-2022 from 19.6% y/y in Jul-2022, the highest in 13 years. The drivers of the increase were attributed to the rising cost of food and alcoholic beverages, furnishing and household equipment, among others.
On a monthly basis, consumer prices were up by 1.1%, easing from a 2.7% rise in the previous month.

Tanzania
According to the National Bureau of Statistics Tanzania, the country's Consumer Price Index (CPI)rose to 4.6% y/y in Aug, the highest in five years, from 4.5% y/y in Jul-2022. The upward pressure came from increased transport prices, food and non-alcoholic beverages.
On a monthly basis, prices were down by 0.4%, from 0.1% in the preceding month.

Uganda
Uganda plans to boost government revenue to Sh29.8tn by Jun-2024 from a projected Sh25.6tn in the current fiscal year. Tax revenue is targeted at Sh27.8tn, while non-tax revenue is projected at SH2.0tn for 2023-2024.
The total revenue target is projected at 14.6% of GDP compared to the current print of 14.1%.
The government of Uganda has made the first tranche payment of $65.0mn of the total $325.0mn in reparations for crimes committed during its invasion of the Democratic Republic of Congo (DRC) more than two decades ago.
South Africa
South Africa's National Treasury warned the country could not afford to extend the temporary ZAR350.0 monthly stipend introduced in 2020 that helped shield the poor from the fallout of the coronavirus pandemic
welfare grants to the poor. It cited the country's over-stretched budget and spending pressures in addition to the funding requests from state-owned firms totalling ZAR12.8 bn ($730.0mn).
According to Bloomberg reports, South Africa's breakeven inflation rate for the 10-year CPI-linked bonds has risen 71bps since the start of the year to 6.8%.
According to South Africa's Bureau of Statistics, July CPI in South Africa was 7.8% y/y, the third consecutive rise and the most considerable increase from the previous reading in 11 weeks prior to release.
According to the Energy Crisis Committee, South Africa's government will seek to procure 4,200 megawatts of renewable energy under a current tender to tackle an ongoing power crisis.
According to South Africa's Bureau of Statistics, Retail sales rose 8.6% y/y in July versus a revised -2.3% in June. Retail sales fell 0.1% m/m versus -0.4% in June.

Angola
Angola's national consumer prices rose 19.78% y/y in August versus +21.4% in July, according to the Instituto Nacional de Estatistica. Luanda CPI rose 19.47% y/y versus +21.37% in July.
Angolan Inflation dipped below 20% for the first time since 2020. The decline could pave the way for the Central bank to cut rates. Banco Nacional de Angola Governor Jose de Lima Massano said the Central bank forecasts inflation would slow to below 18% by the end of the year.
Angolan President Joao Lourenco was sworn in for a second term on Thursday amid tight security after a disputed electoral win last month.

Zambia
The government plans to reintroduce value-added tax and import duty for diesel and gasoline at the end of September, rolling back relief to help households through the Covid-19 slump and the peak in global oil prices. It had reduced excise duties on fuel and zero-rated them for VAT purposes.
Denny Kalyalya, Governor of the Bank of Zambia, iterated that ending tax relief on fuel in Zambia will lead to faster inflation. Still, the move will be positive for the economy in the long-term, according to the central bank.
According to the Zambia Statistics Agency, Zambia's consumer prices rose 9.8% y/y in August versus +9.9% in July. Consumer prices rose 0.3% m/m versus +0.4% in July
According to a statement by the World Bank, Zambia needs a deep debt reduction of 45% in net present value terms to help restore growth and macroeconomic stability,
World Bank President David Malpass and Zambian President Hakainde Hichilema expect rapid progress on completing a memorandum of understanding with Zambia's official bilateral creditors and subsequent agreement with commercial creditors in the debt restructuring process.
The World Bank's International Development Association plans to disburse $750 million to Zambia in 2022, making it the highest-ever financing support for Zambia in a single calendar year.
According to Bloomberg reports, Zambia's $1.0bn of 2024 Eurobonds fell 5.7% to 56.1 cents on the dollar in London after IMF said the nation is seeking $8.4bn in cash debt relief through 2025.

Zimbabwe
According to the Zimbabwe Energy Regulatory Authority, Zimbabwe raised the local-currency price for gasoline to Z$892.35 a litre from Z$840.09. Diesel will now cost Z$1,014.01, up from Z$928,34 per litre
The increases follow a 9.3% jump in the gasoline price in Aug-2022. The gasoline price in US dollars falls to $1.53 a litre from $1.58 per litre.
Zimbabwe's state-owned electricity distributor, the Zimbabwe Electricity Transmission and Distribution Co. intensified power cuts across the country because of a supply shortage. Outages will be intensified through Sept. 16 because of the depressed generation on the grid.

Democratic Republic of Congo
According to Bloomberg, Uganda has made the first payment of $65.0mn out of a total of $325.0mn in repatriations of the Democratic Republic of Congo as ordered by the International Court of Justice for crimes committed during its invasion of the country more than two (2) decades ago. This payment was made on 01- Sep.

Cameroon
According to the Ministry of Finance, Cameroon's treasury plans to raise a total of CFA100.0bn from the BEAC public securities market by the end of Oct-22. The initiative will consist of three (3) issues of fungible treasury bonds (OTAs), which are long-term securities with 2 to 10-year maturity,
Furthermore, to ensure its success, Cameroon opted for domestic syndication, whereby the government issues public securities through a group of primary dealers (SVTs), forming a syndicate headed by a lead manager.
According to media reports, the government of Cameroon has initiated the rehabilitation of about 11.0K ha of the hydro-agricultural and fish farming perimeter in the northern region, called Viva Benoue, backed by the World Bank.
In addition, the World Bank-supported initiative aims to create 27K new jobs in this part of the country after 7-years of successful implementation.
According to media reports, Cameroon's customs had collected CFA564.0bn in revenues as of 31-Aug, 3.9% higher than revenue collected over the same period in 2021(CFA543.0bn).
According to the National Hydrocarbons Company (SNH), Addax Petroleum Cameroon Limited, the local subsidiary of Chinese Sinopec, invested $1.2bn in the exploration and production of hydrocarbons between 2011-2021, which has already facilitated the development of 27 drilled wells and six exploration wells.
Culled From Proshare.