Views: 71
We will be looking at the benefits of adopting Algorand blockchain and its features at the banking sector around Nigeria.
Thank you for reading this post, don't forget to subscribe!
Taking into consideration the benefits of Algorand blockchain, banks will be assured of leading the Fintech space should they adopt the use of Algorand blockchain.
You might be wondering what Algorand blockchain has in stock in creating progress for banking and finance. I will surely explain the reasons, but let's first get you to know about what Algorand blockchain is all about.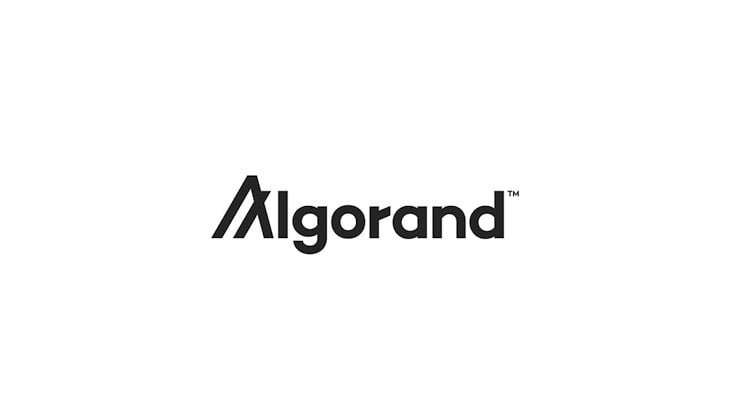 Algorand blockchain is a total permissionless and decentralized public blockchain. Meaning, anybody can join the network, participate in the protocol and use the blockchain in transacting and generating blocks without the permission of any central authority.
Algorand blockchain employs a pure proof-of-stake protocol ensuring that every user is allowed to play any role in the network in proportion to their stakes.
Meaning, all users who hold the native coin of Algorand (ALGO) are eligible to participate in proposing and voting on blocks, likewise are eligible to participate in all other functionalities of the protocol.
Now what's the reason for setting up banks?
Bank institutions are created with the aim of connecting groups of people together and allowing vast kinds of trade and commerce between them.
Algorand blockchain can also achieve the same i.e connecting groups of people together, but on a larger scale. Meaning global level.
So, let's get on to the benefits of Algorand blockchain on banking.
Algorand blockchain's impacts on banking are numerous and I will be so delighted and happy to explain some benefits of a perfect blockchain like Algorand.
Here are it's relevances on banking industry:
FASTER PAYMENTS:
The use of Algorand decentralized channel for payments will result in faster payments with a very meagre fee for processing the payments.
Also, banks will be able to cut down the need for verifications from third parties, therefore speeding up the time required for transferring funds.
SMOOTH AND SWIFT INTER-COUNTRY FUND TRANSFER:
It takes a few days to perform country-to-country money transfer through banks. This can be done via society for worldwide interbank financial communications (SWIFT), and the centralized SWIFT protocol processes only payment orders.
The actual money is processed through a system of intermediaries and as a result, it creates and requires additional cost and also takes a lot of time. With Algorand blockchain, inter-country money transfer would be conducted swiftly because of the absence of intermediaries and at a meagre cost.
SUPPORTS TRACKING OF TRANSACTIONS:
Algorand decentralized blockchain will enable banks to keep track of all transactions publicly and transparently. This creates a sense of security in the mind of users and banks won't need to rely on regulatory bodies like SWIFT.
The transparency gives a sense of security to users, which tends to attract more users to the bank.
REDUCES EXPENSES WHILE BUYING AND SELLING ASSETS:
Buying and selling of assets such as stocks and commodities requires the services of middlemen like brokers, custodian banks and exchanges.
These middlemen also will be paid during the transaction, thus, maximizing the expenses.
Utilizing Algorand smart contract, the buying and selling of assets will not require middlemen, therefore, reducing the cost of transaction.
REDUCTION OF FRAUD:
One of the main challenges facing the banking industry today is the rapid increase in frauds and cyber attacks.
This is possible because bank ledgers are created within a centralized database which is more susceptible to hacks and cyber attacks.
Algorand blockchain on the other hand is decentralized, making it less or totally free from this type of fraud.
MINIMAL KYC:
Know Your Customer (KYC) processes for verifications usually delays bank transactions because it requires a long period of time to complete the process.
Algorand blockchain can store KYC records on its blockchain through which customer's ID documents can be independently checked and verified.
This minimizes the wasting of time and delaying in transactions.
It also reduces bank expenses because an average bank spends £40 million a year on KYC compliance. But if Algorand blockchain is used, the money budgeted for KYC would be small and the rest can be diverted for something else!!
Great, right?!!!
TRANSPARENT ACCOUNTING AND AUDITING:
Accounting and auditing in banks are conducted using double entry bookkeeping. Using this manual method will make accounting and auditing a rigorous task and also prone to manipulation.
With the use of Algorand decentralized blockchain, each transaction hash is sent directly to a joint register. All the entries in the register can then be distributed.
This will make records more transparent and secure!
Wow!!. These benefits are really amazing, and believe me, there are more benefits of Algorand blockchain to banking and finance than you think.
Adoption of Algorand blockchain won't just ease the banking operations, it would also save lots of unwanted expenses. People will also love the services of the bank due to faster processing of transactions and transparency thereby increasing it's users.
ALGORAND DECENTRALIZED BLOCKCHAIN IS JUST THE BEST TREAT FOR BANKING!!
Written By Yusuf Muhammed — Algorand Ambassador
Tagged:
algorand
banking
smart contract
technology