Algorand has many beneficial use cases in different sectors and industries in the block-chain space around the globe.
Thank you for reading this post, don't forget to subscribe!
Introduction
Algorand's block-chain is an advanced version of block-chain that improves on features and the flaws of previous block-chains. It offers features that once seemed impossible to develop.
It is a permissionless platform that gets rid of technical limitations associated with the wide-range acceptance and adoption of block-chain technology.
In this discussion, we'll be taking a brief look at some of the applications, use scenarios or use cases of the Algorand's block-chain protocol.
But, before that, let me remind you of a couple things about today's block-chain technology that will serve as a significant foundation for this discussion.
BLOCK-CHAIN TECHNOLOGY, IN A NUTSHELL AND ITS TRILEMMA
Block-chain is a ledger technology that stores data in the form of blocks or a chain of blocks. Every new data is added as a new block. Block-chain information or transactions cannot be altered and is secure.
Block-chain Technology, so far, has no-doubt revolutionized the digital market or industry.
Block-chain, as we all know, solves many problems in the industry and brings about significant progress in the operations of numerous other industries of the world that are making use of it.
Nonetheless, block-chain is not without a few flaws. One major limitation is referred to as the trilemma in block-chain. The block-chain trilemma describes the fact that block-chain cannot provide together and maximally all the 3 features of security, de-centralization and scalability.
Read Also: Algorand: A Breakthrough For the Digital Economy
ALGORAND: THE BLOCK-CHAIN TRILEMMA SOLUTION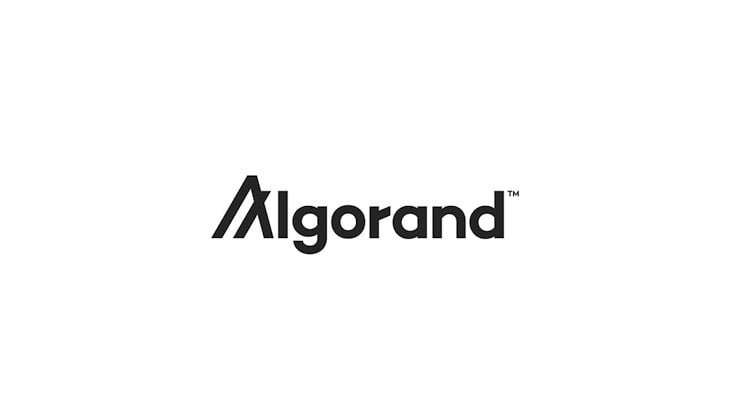 ALGORAND was birthed out of diligent research into how the trilemma of decentralization, scalability and security could be satisfactorily solved.
With the ALGORAND block-chain innovation, we wouldn't need to give up security for scalability or decentralization, or any feature for the other.
ALGORAND USE CASES (APPLICATIONS OF ALGORAND BLOCK-CHAIN IN VARIOUS SECTORS)
A good number of digital platforms and firms have worked together with algorand to encourage the proficient activity of their tasks. Numerous things can be based on or founded upon Algorand. This is because many digital setups and platforms are suitable with Algorand's protocol.
Algorand permissionless and pure proof of stake (PoS) protocol can be applicable in the following sectors and industries (among many others):
Gold Trading
Digital Identities Management
Insurance/Accounting
Air Quality Monitoring
Digital Assets Management
Under all of the above sectors, I will give 'nutshell' explanations on some Algorand applications and projects such as: Meld Gold, Attestiv, Verady, FlexFinTX, PlanetWatch, Shift Network, Tether, Realio, Monerium and so on.
A. GOLD TRADING
1. MELD GOLD PLATFORM: TRANSFORMING PHYSICAL GOLD INTO DIGITAL ASSET ON ALGORAND
Meld Gold, an Australian foremost tech company has created and established a digital platform that aims to bring a change to the manner in which gold is traded (bought and sold).
Sequel to considering different block-chain versions, Meld Gold chose Algorand as most appropriate and preferred to interface and merge all segments of the gold's commercial center: bringing providers/vendors, affiliates and buyers together directly to where they need to exchange their offers for benefits.
Read Also: Algorand Presents a Superior Consensus Mechanism
B. DIGITAL IDENTITIES MANAGEMENT
1. FLexFinTx: USING ALGORAND'S PLATFORM TO REBUILD IDENTITY FOR MILLIONS IN AFRICA
FlexFinTx plans to facilitate the record-taking of more than 400 million digital identities across Africa, utilizing only mobile/smartphone.
By utilizing Algorand's block-chain platform, FlexIDs are made to be sealed and independent. This means that no groups or individual persons can get to a client's data without picking up authorization from that individual, and every client has full command over his/her information.
C. ACCOUNTING/INSURANCE
1. VERADY: PROFESSIONAL-GRADE ACCOUNTING INTEGRATED AVAILABLE TO ALGORAND USERS
Verady, the leading crypto-currency tax and accounting software company, announced two major Ledgible platform clients, blockchain.com and Algorand.
The accelerated adoption by two prominent blockchain organizations, Algorand and block-chain.com. Ledgible adds a necessary finance infrastructure component to both companies as they are expanding their offerings.
Ledgible is integrating ALGO into its software. They provide integrated accounting, expanding the growing suite of digital financial products/services that are available to Algorand's users.
2. ATTESTIV: ENABLING DIGITAL MEDIA VALIDATION ACROSS THE INSURANCE ECOSYSTEM
Attestiv, a tamper-proof media validation platform, will use Algorand's block-chain to enable digital transformation across the insurance industry.
Attestiv will address over $40billion open fortune to reduce P&C insurance frauds in the US alone.
Attestiv's core technology enables the validation of digital media using patent-pending AI (Artificial Intelligence) technology either at the point of capture or through forensic analysis.
D. AIR QUALITY MONITORING
1. PLANETWATCH: GLOBAL AIR QUALITY MONITORING INITIATIVE LAUNCHES ON ALGORAND
PlanetWatch will create the world's first immutable air quality record by utilizing the Algorand block-chain and Internet-of-Things (IoT) innovations.
PlanetWatch will store data/information gathered from air quality sensors onto the Algorand block-chain. PlanetWatch will reward contributions to their ecosystem by giving out their platform's utility token, known as the PLANET token, to owners of the sensors.
E. DIGITAL ASSETS MANAGEMENT
1. SHYFT NETWORK: PROVIDING THE IDENTITY LAYER FOR THE GROWING ALGORAND ECOSYSTEM
Shyft Network as a personality layer for the Algorand's ecosystem will help to improve clients' experience both inside use scenarios based on Algorand, and for cross-chain applications.
This provides clients the option to choose whether to merge, see, or oversee commitment over all D-apps and innovations that touch their Algorand identity.
Together, Shyft Network and Algorand will take a shot at institutional, legislative, and administrative applications, including Shyft Network's FATF Travel Rule Consistence Platform.
2. TETHER: LEVERAGING ALGORAND 2.0'S ASA TECHNOLOGY TO LAUNCH FIRST STABLECOIN ON ALGORAND'S BLOCK-CHAIN
Tether is the very 1st stablecoin to utilize the innovation discharged in Algorand 2.0 and will give moment affirmation, small-scale installments and also, programmed wallets support.
Algorand clients will approach Tether, the most fluid, stable mechanism of trade utilizing the fast, versatility and exchange conclusiveness innate in the Algorand stage.
Specifically, Tether utilizes one of the basic features of the Algorand 2.0 improvement, the Algorand Standard Asset (ASA) innovation, which makes it applicable for the tokenization and issuance of a reward on the Algorand block-chain.
Tether's usage on Algorand will profit by block confirmation in less than four seconds and exchange transactions that are a small amount of a percent, opening the door for micropayments on block-chain.
3. REALIO: LEVERAGING ALGORAND STANDARD ASSET TECHNOLOGY TO LAUNCH RST TOKEN ON ALGORAND'S BLOCK-CHAIN
The Realio Issuance Network is a layer 2 arrangement worked for consistently giving on and interconnecting decentralized environments across worldwide purviews.
The system is as a rule completely tokenized through the RST token deal which intends to be the main genuinely crossover security/utility token.
RST-tokens will be made ready and available for purchase as an Algorand Standard Asset (ASA) and are meant for interoperability with other upheld block-chains and features, for example, RealioX.
Algorand, one of the top cutting-edge block-chain innovations, joins Fusion Foundation among other organizations, in supporting the Realio Issuance Network.
4. MONERIUM: SUPPORTING PROGRAMMABLE AND REDEEMABLE E-MONEY ON THE ALGORAND PROTOCOL
Monerium, the world's foremost approved supplier of authorized e-money for block-chains, has declared a non-restrictive organization to help the Algorand Protocol in 2020 with their completely programmable and redeemable e-money.
Since the time it accepted its e-money permit, Monerium has recorded a couple of B2B use scenarios, including a cross-fringe exchange for euros.
Monerium will give e-money on the Algorand block-chain innovation so as to help fiat-money exchanges on Algorand.
Monerium and Algorand have a mutual vision for verifiable use cases that are empowered by cutting-edge block-chain innovation.
GENERAL BENEFITS OF ALGORAND IN VARIOUS SECTORS
The key advantages of the Algorand-based set-ups include:
Efficiency/Productivity: Algorand improves the productivity of any sector by enhancing its efficiency. By eradicating third-party and facilitating quicker transactions and digital processes, Algorand is revolutionizing these sectors. Little wonder they are embracing its potential.
Transparency: Algorand is an open-source protocol. Transactions can be pre-mapped, and followed on the block-chain, which is a transparent record of transactions and information. Transparency improves trust and increases acceptability and adoptability of any Platform.
Accessibility (Openness): Algorand makes the features of any digital platform more easily accessible to owners and customers.
Public; Open to everyone: No user needs to get approval of any trusted party in order to make use of Algorand. Hence, it is really beneficial to various sectors.
Accurate: With Algorand, there's no risk of manipulation, loss or destruction of data.
Low Cost: Algorand platform needs only a little processing power and moderate resources to operate.
Very secure: Block-chain is known for security. Algorand block-chain is even more secure as it uses Smart-contracts and co-chain architecture.
CONCLUSION
There are a lot of other application scenarios of the Algorand trustless and pure proof-of-stake block-chain.
Algorand, since its inception, has become an authority on it's own, with high versatility.
Moreso, many applications have been built on-top Algorand from many sectors and industries such as Gold Trading; Digital Identities Management; Insurance/Accounting; Air Quality Monitoring; Digital Assets Management; etc.
Algorand's protocol was designed for decentralized financial applications and networks.
They (Algorand team) have taken a rather courageous and intelligent step in designing this improved and perfect block-chain to address the current block-chain flaws and thereby paving the way for more groundbreaking, highly impactful innovations.
Written By Gifton Nwokoro — Delta Ambassador.
About The Author