Humanity is facing a great problem during this period, a threat that does not discriminate by race, academic and political background.
Thank you for reading this post, don't forget to subscribe!
The threat is the novel Coronavirus also known as COVID-19 which has rendered most low level income earners in Nigeria helpless. Most of them who live by daily work-per-pay now find it hard to feed, reasons why government is distribution stimulus package to those who can be reached.
While the government is distributing to the citizens, it may not be enough to reach everyone who needs help, which is why Blockchain4COVID19 is out there to help reach out to these people who are not opportuned to receive any stimulus package.
See Also: Experts Want Paystack to Use Blockchain in Keeping Transaction Records Following the Launch of Paystack's "Transaction Lookup."
Blockchain4Covid19  is using blockchain technology to help keep track of all donations and make sure all funds are received and channeled into buying supplies that need to be shared to those who are less priviledged to receive help.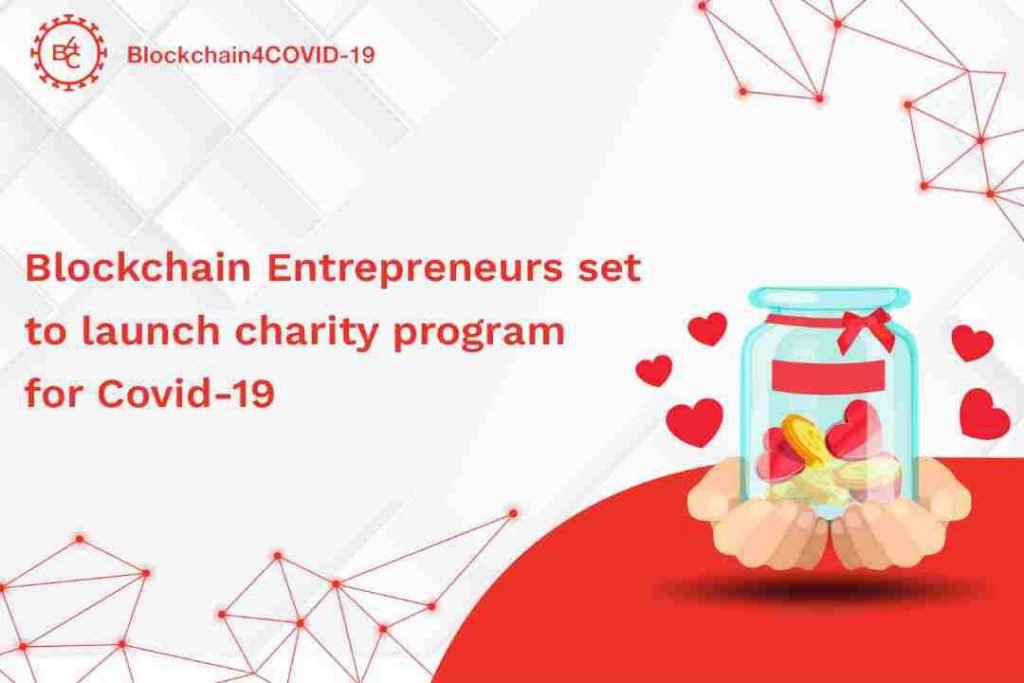 Blockchain Technology has this unique feature of operating in a transparent way. This means that all recordings appearing on the blockchain is open to the public as it operates to maintain a high level of transparency.
Currently, in Nigeria, the novel virus COVID-19 has claimed the lives of over 20 persons including the Nigerian Chief of Staff, with over 600 confirmed cases, with around100 persons and above recovered.
Two Nigerian States including Federal Capital Territory and Lagos and Ogun states has been officially shut down by the Federal Government of Nigeria in other to help in controlling the spread of the virus.
With too many challenges existing in the country, some pioneers in the Cryptocurrency and Blockchain industry in Nigeria and other African states have taken it upon themselves to jointly extend a helping hand to individuals through the Blockchain4COVID-19 project.
Blockchain4COVID-19 aims "to provide aid to at least 500 poor families around the city of Lagos during the lockdown and isolation period where people are required to stay at home with almost no alternative source of income."
This will go a long way in putting smile on the face of many citizens of Nigeria. Many of these citizens don't have enough to take them through out the lock down period. A little is enough to help a brother to stay strong and know that someone cares for him.
As Mahatma Gandhi famously said, "be the change you wish to see in the world". Let's be that change we push to help others.
About The Author