Brave Browser Review 2020: How To Use Brave Browser to Buy Giftcards And Earn BAT With Your Twitter Account.
Views: 195
Brave Browser is a privacy focused open source web browser based on chromium. Brave browser is owned by brave softwares.
Thank you for reading this post, don't forget to subscribe!
The browser also incentivize creators with $BAT, a cryptocurrency based on ethereum network and issued by Brave for rewarding twitter creators, blogs, websites, youtube channels, twitch channels and the browser users.
Through Brave Rewards, users can earn $BAT for viewing privacy-respecting ads unlike google chrome browser. The browser has been in operation for over 3 years now with 10million plus downloads on google playstore.
You will earn $BAT—Basic Attention Token for viewing ads. The revenue sharing model allows both the publisher and the user to earn.
The publisher(creators) here is the owner of the website, twitter handle, youtube channel or twitch channel while the user here is the person using the browser to browse.
In other to give you solid details about Brave Browser here is what I will discuss in this review.
Brave Browser Overview.
Brave Browser Services.
Supported Currencies
How to Buy Bitcoin on Brave Browser.
Supported Countries.
Referral Program.
Customer Support.
Conclusion.
1. Brave Browser Overview:
Brave Browser is fast, privacy focused, ads free browser based on chromium. It is specialized in offering fast browsing, incentivizing users and publishers and offering ads free, privacy focused browsing experience.
Brave browser offers the opportunity of using your earned $BAT rewards from viewing ads to buy gift cards. Brave browser is utilizing the Tap Network to offer the brave browser giftcards market allowing its creators to utilize their earned brave rewards in $BAT to buy giftcards through Uphold wallet.
The major advantage of using brave browser lies in the buying and selling of cryptocurrency using the binance integration where users can buy and sell bitcoin in Nigeria without leaving the browser.
. Brave Browser Services:
Brave Browser provides 4 major services. These services include; buying and selling of cryptourrencies, provision of multi-currency wallet, giftcards market and incentivizing creators and users.
· Buy/Sell Bitcoin and Other Crypto Coins:
This service allows users to purchase and sell e-currencies like Binance USD and other cryptocurrencies like bitcoin, ethereum, etc.
Binance Exchange is integrated into brave browser allowing users to trade cryptocurrencies like bitcoin, ethereum, binance coin and other listed crypto coins on binance through the browser.
This feature is currently only available on the desktop version. According to brave, it will come to the mobile versions at a later date.
· Multi-currency Wallet:
See Also: Beginners Guide to Tab Trader: What is Tab Trader, How to Set it Up and Use it For Crypto Trading on Binance.
Brave Browser provides users with bitcoin wallet and other cryptocurrency wallets including ethereum. The multi-currency wallet allows its users to tip or send BAT or any other crypto coin to their favorite creators.
· Gift Cards Market:
Since after its partnership with Tap Network, brave browser users can use their earned rewards in $BAT to buy giftcards from Tap Network and spend it at grocery shops etc.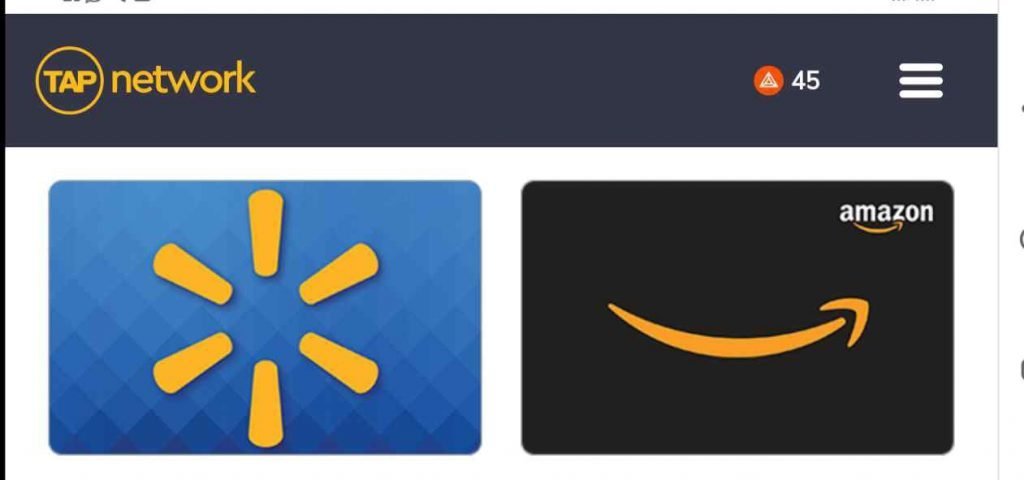 You will need Uphold Wallet to be able to buy giftwards with your earned $BAT for creators. 
This is how it works; your earned $BAT deposits from brave software goes into your Uphold wallet.
Then from Uphold wallet you can buy and sell it to other cryptocurrencies. You can also utilize the Tap Network integration to buy giftcards and spend it.
2. Supported Currencies:
Brave Browser supports BTC, ETH, BAT, LTC allowing users to earn tips in BTC, BAT, ETH and LTC for brave desktop.
The mobile versions for android and ios only supports BAT. Meanwhile, you can make deposit and withdraw your earnings on desktop versions. On mobile, you can tip your favorite blog or website, twitter user, youtube or twitch channel with the earned $BAT.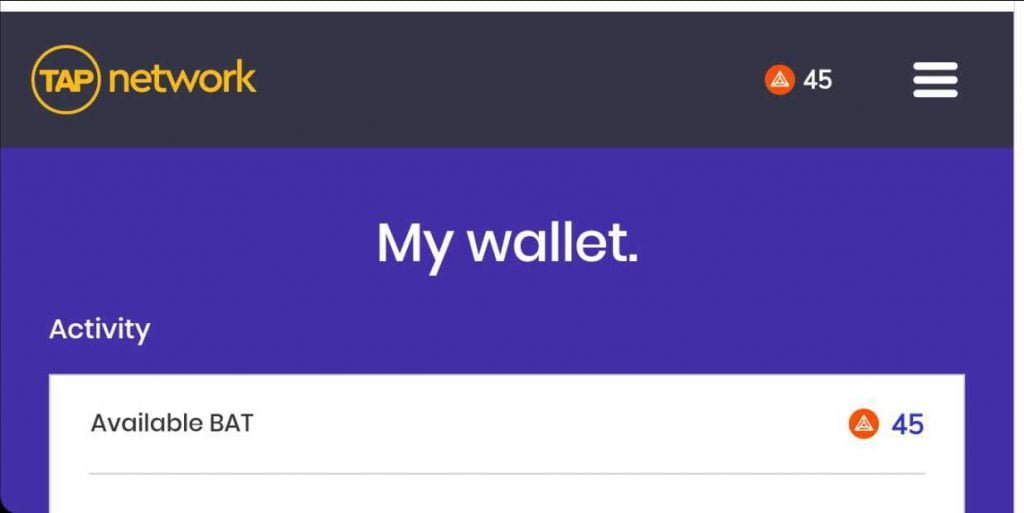 Uphold Wallet is the partner wallet for brave browser creators. You will have to connect your brave rewards account to your verifiefd Uphold wallet to be able to receive your earnings as a creator.
Additionally, you can convert it to any currency of your choice listed on Uphold Wallet crypto broker exchange. Moreso you can use it to trade straight from the browser through the Binance integration.
How to Opt In For Brave Rewards For Users: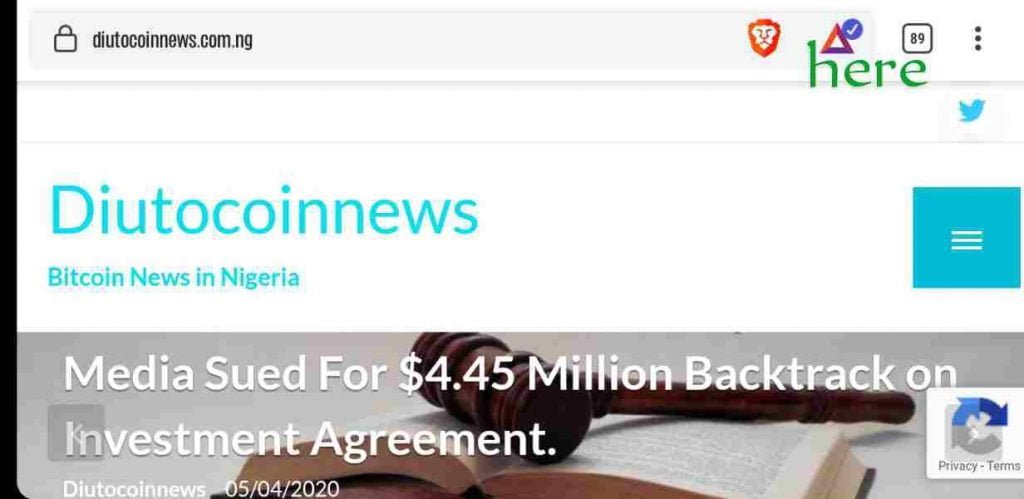 First of all, you will need to download brave browser from brave softwares.
Then open the browser, click on the triangle icon at the extreme right facing your mobile phone.
Then you will see brave rewards. Then you need to click on opt in to join and earn $BAT.
After this, you will need to click on create wallet, to be able to create your own wallet and start receiving $BAT earning from viewing ads.
Download Brave Browser and Earn
How to Opt In For Brave Creators: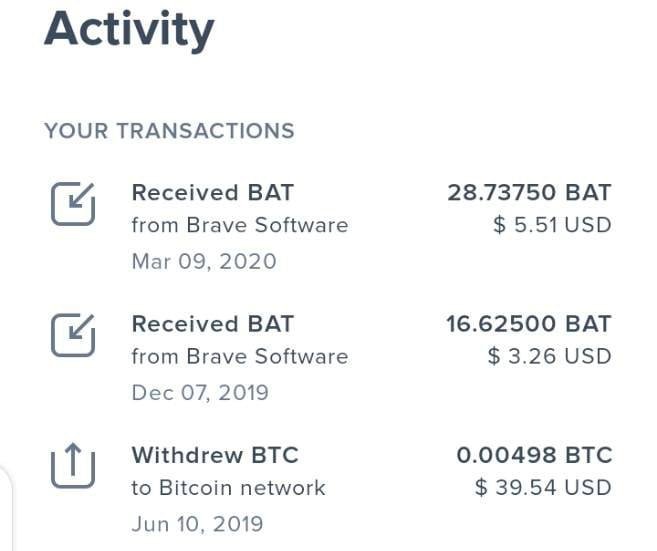 Then get an Uphold Wallet and make sure your uphold wallet acount is verified.
Then go back to your brave creators account and connect the Uphold wallet to be able to receive your earnings.
You can as well join the referral program from your brave creators account.
3. Supported Countries
Brave browser is available to all countries but the referral program is not available to every country.
4. Referral Program
Brave Browser rewards users for referring users to to download brave browser. The rewards vary based on the country. Nigerians earn $1 worth i. $BAT for referring users while some other countries earn differently.
5. Customer Support
Most crypto software companies experience difficulties in keeping up with their customers' requests, but that hasn't been the case with brave browser. The browser offers a high positive rating on customer support service, attending impromptu to all ticket requests on time.
Its customer support can be reached through email, Brave community, twitter etc. This ensures that all customers having issues with using the browser are attended to within a short period of time.
The browser also has sound review/rating of 4.4 / 5.0 on google playstore with over 10million app downloads since it was published on playstore. 
Enjoying what you read?
Join us on our social media by clicking below the icons for all social media handles.
Tagged:
binance
binanceunn
Bitcoin
Brave browser
Nigeria
tutorials