CoinMarketCap Report Ranks Africa as the Second-Fastest Growing in Youth Crypto Adoption With Nigeria Leading the Crypto Adoption in Africa. 
Views: 83
CoinMarketCap released its Q1, 2020 reports and ranks Africa as the Second-Fastest Growing in Youth Crypto Adoption with Nigeria leading the crypto adoption in Africa. 
Thank you for reading this post, don't forget to subscribe!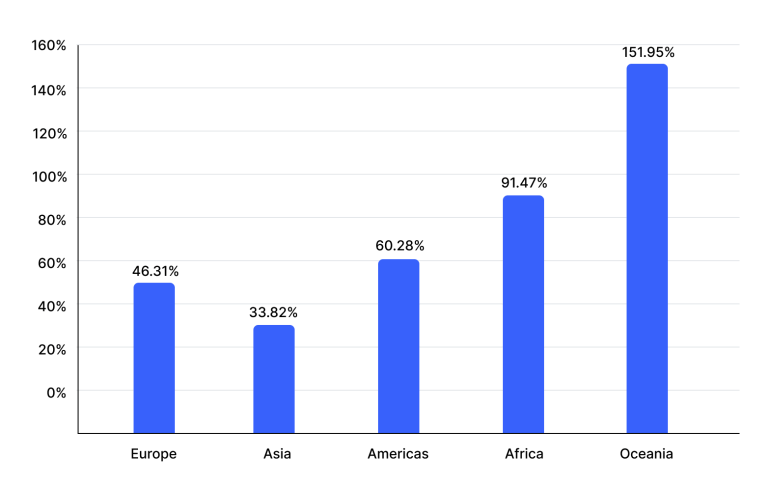 CoinMarketCap, the world's number one price tracking, ranking, and market data aggregator web based platform has released its newest insights report on how the crypto market has performed and the notable trends for Quarter 1, 2020.
Africa recorded the second-largest percentage growth of 91.47 percent. Nigeria ranks the highest in Africa with a percentage surge of 210.6 percent. Compared to the previous quarter, the 18-24 age group saw a 46.04% increase in site visits.
Also Read: Following the Increase in Ethereum Powered Ponzi Schemes, Nigeria Leads the Google Search Trends Data for the Word Ethereum in Africa.
Countries that recorded above 80 percent quarter-on-quarter growth in users aged 18-24 included:
Nigeria (+210.6%
Pakistan (+81.79%
India (+83.07%
Colombia (+85.07%
UK (91.48%
Mexico (+97.33%
Canada (+112.45%
Spain (+120.71%
Australia (+158.07%
From the above list, it is obvious that Nigeria is leading in youth adoption of cryptocurrency globally in Africa in Q1, 2020.
The report may not come as a surprise because Nigeria ranked third globally on the google trend search data for the word "Ethereum", showing an increase in interest among Nigerians.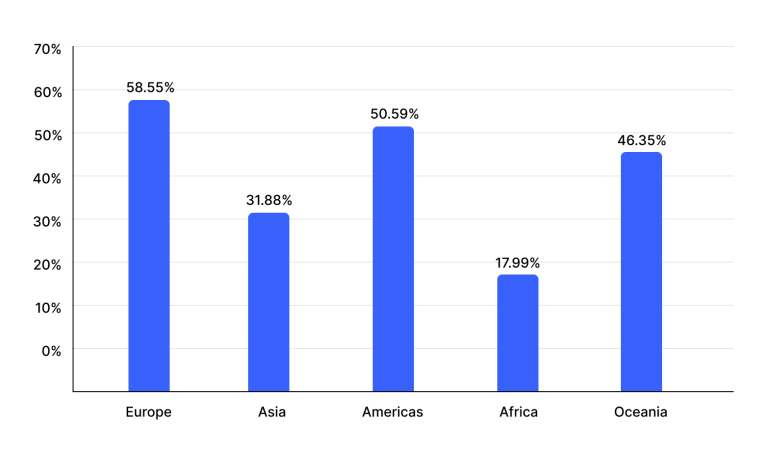 Coming to the strong female user growth by geography, Africa recorded the lowest women participation with 17.99 percent growth rate. In general, there was an exceptional growth of more than 80 percent in female users.
Tagged:
Africa
Bitcoin
Blockchain
coinmarketcap
Cryptocurrency
Ethereum
Nigeria