How Crypto Savings Account Interest Beats the New CBN Policy on Bank Savings Account Interest.
Views: 82
Crypto Savings Account yields more interest now compared with Banking Savings Account interest.
Thank you for reading this post, don't forget to subscribe!
The Central Bank of Nigeria (CBN) has recently issued a new directive concerning your deposits in bank accounts.
Earlier, when you go to the bank and deposits into your account, your bank was required to pay you a minimum interest rate of 3.9% on your savings. The new directive states that that amount be revised downwards to 1.25% per annum.
Honestly, considering the state of the economy with regards to the rate of inflation, the deposit banks may as well pay you nothing valuable.
Read Also: Managing Your Finance and Crypto Investment Portfolio During this Period of Economic Crisis.
Because if you're getting only 1.25% interest annually on your money and the inflation rate is currently 12.82%. You practically gained nothing.
We reviewed some available market options and realized that interest on Crypto Savings Account made a better deal. Let's look at it together.
Stock Market: The Nigerian stock market is very stagnant and buying the best stocks will yield you nearly nothing. Nigerian stocks these days have a whole lot of intangible yield on investments when compared with the relative value purchasing power of the individual.
Even if you happen to get in with a good broker, you will rely on whatever he/she gives you considering the state of the economy. Moreover, an inexperienced stockbroker may end up losing your funds.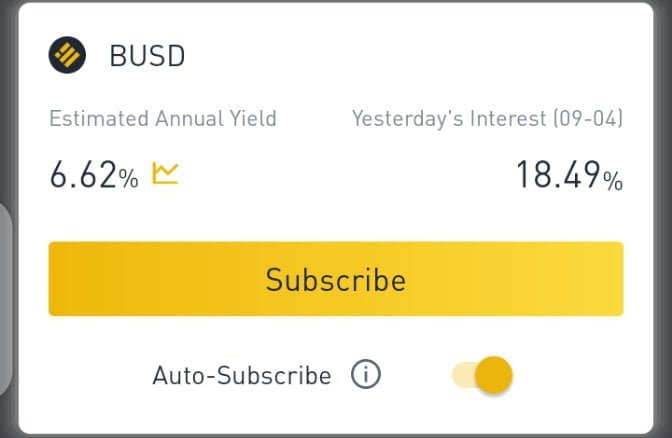 Government bonds: You might be like, let me buy government bonds. Don't forget that you will need a very high minimum investment to be part of this. So if you are not financially buoyant like Dangote etc, that's just unrealistic for everyday Nigeria.
Money Doubling (Ponzi) Schemes: Don't ever listen to people telling you to bring 5000 Naira and take 100,000 in 2 weeks. Don't ever believe someone telling you to bring money and earn huge amounts within short periods of time without any reasonable, tangible backings.
Solution:
Do you know the solution?
The solution is cryptocurrency.
Nigerian investors are rushing to this space and investing heavily. Interest on Crypto Savings Account is very much profitable compared to the savings on Money Deposit Banks (MDB) in Nigeria now.
For example, Binance Savings Account allows you to earn 8% interest on your crypto savings within 90 days etc. Can your bank guarantee that?
Crypto Savings Account has higher yields compared to bank savings now in the country. Some others buy and hold cryptocurrencies or provide liquidity to DeFi markets and earn profits.
Bank savings now are literally 'a no go area' for investors and everyday citizens looking to make profit on his savings.
You can easily create an account on Binance and start using the Binance Flexible, Customized or Locked Savings to save and earn higher interest monthly and annually.
Tagged:
banking
CBN
Cryptocurrency
savings