Google : Nigerian Naira Gains Over 60% Against Dollar
Views: 173
The cryptocurrency market went wondering as the price of NAIRA went down to 184 NAIRA per 1 USD from a previous price of 357 Naira per USD.
Thank you for reading this post, don't forget to subscribe!
This information was gathered from Google yesterday's night prior to the presidential election of Nigeria. The buzz have been that it's a political action in support of the present government.
Moreover, The Central Bank of Nigeria sold the greenback to bureau de change (BDC) operators at N357 per dollar on Friday. Recent data from the central bank's official website supports this figure.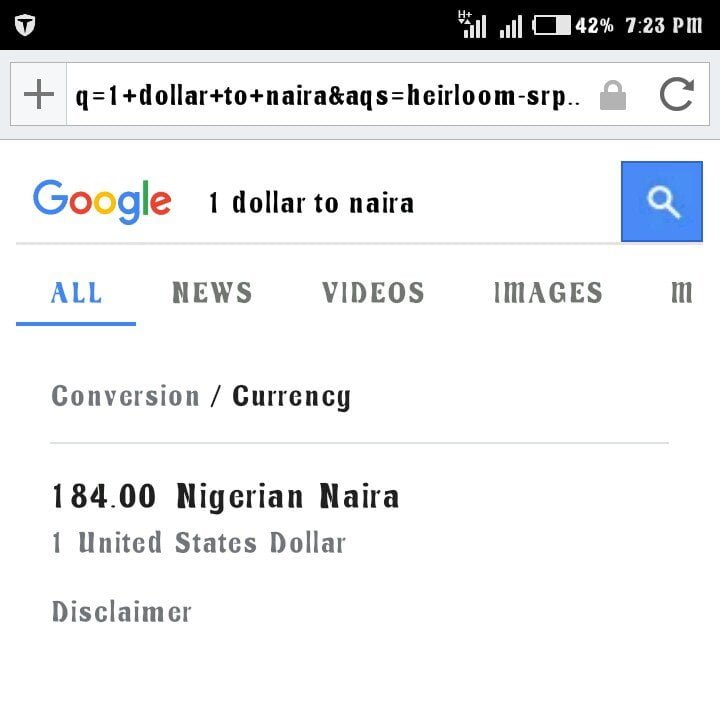 Musa Ibrahim, a BDC operator, who spoke to TheCable from Lagos Island, said he had bought $20,000 from the Nation's bank at 357 per dollar. Meanwhile the market charts show no indication of any possible fall in price of NGN against USD.
"We collected from CBN today at the rate of N357, and each BDC operator is entitled to $20, 000," said Miss Ibrahim.
Google Africa took to her twitter handle to announce of her awareness concerning the current bug from her database regarding the error.