Send Sweatcoin, a new token for the move-to-earn economy. Sweatcoin is a free app which rewards your daily steps with a new generation digital currency.
Thank you for reading this post, don't forget to subscribe!
You can spend on cool products, donate to charity or convert it into SWEAT. You can withdraw, send or transfer your Sweatcoin and sell it on exchanges where it's listed on.
This article will help you understand the steps needed to send, withdraw or transfer your Sweatcoin to any cryptocurrency exchange for trading. Sweatcoin went LIVE on crypto trading platforms on 13th September 2022
What You Must Do:
You must own a Near Protocol wallet and create a Near Wallet username. You can create one by visiting the Near Wallet website (https://wallet.near.org/)
Read Also: Top 5 SocialFi projects to earn as a creator in 2022
Step by Step Guide on How to Send SweatCoin to Exchange:
Download SweatCoin Wallet: You will need to first download the sweatcoin crypto wallet app from Google PlayStore or Apple App Store.
After downloading the sweatcoin wallet app, you will connect with the other sweatcoin app for walk-to-earn. You will login into the wallet app and it will load your balance from your move-to-earn app.
Once connected, you will go to "SEND"
Then input your Near Wallet username.
Then click send and it's sent to your Near Wallet.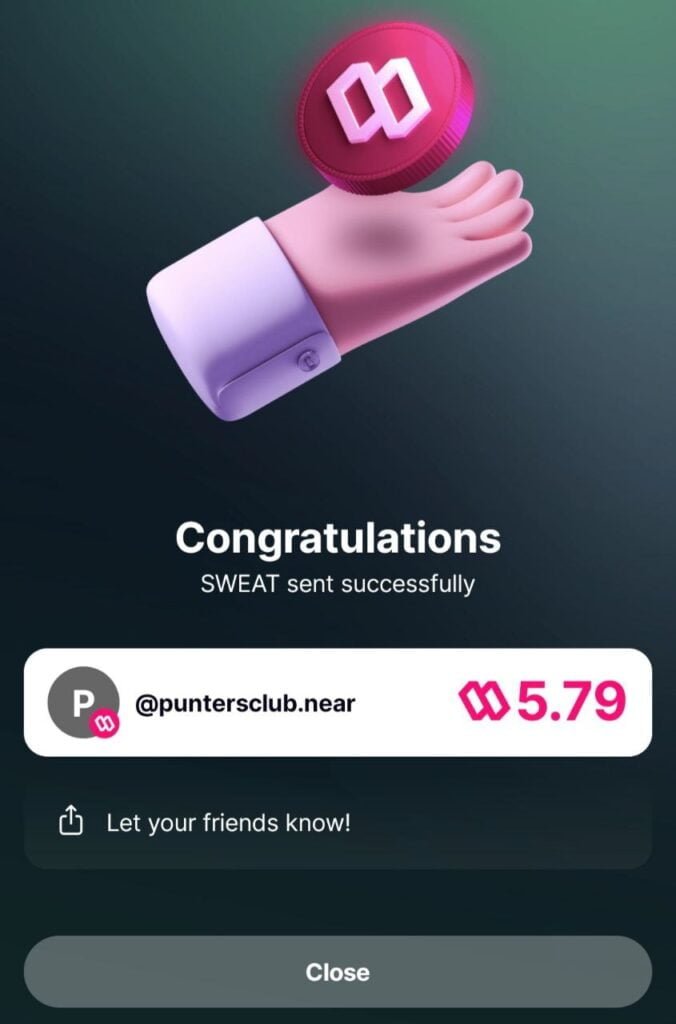 Then go to your Near Wallet app and send the token out to the exchange where you want to trade.
Where and How to Buy and Sell Sweatcoin
You can currently buy or sell your sweatcoin on these exchanges. They include;
OKX
Kucoin
BitFinex
FTX
ByBit
Gate.io
MEXC
Bitget
CoinEx
LBank
Check out this free app — It Pays to Walk
About The Author