Views: 386
How to use Uniswap for beginners will guide you on how you can connect to Uniswap decentralized exchange and access the Decentralized Finance (DeFi) tokens trading.
Thank you for reading this post, don't forget to subscribe!
It is an automated market maker decentralized exchange for swift trading of mostly DeFi based tokens and access most industry DeFi protocol services.
It is the full implementation of Decentralized trading with zero account registration and access to high liquid market via liquidity provided by Liquidity Providers.
Uniswap is built on top of Ethereum smart contract protocol the blockchain gateway to Decentralized Finance in the world.
In this article we will look into these topics;
How to Connect to Uniswap
How to Trade on Uniswap
How to Access and Trade Top Performing DeFi Tokens.
How to Provide Liquidity on this DEX and Claim Uniswap Tokens (UNI)
In this article, we will be using Trust Wallet App. You can check here to see a List of Top DeFi Wallets in 2020.
It's assumed you already own a Trust Wallet App. But then, if you don't have one now, you can create new wallet on Trust Wallet from here now and get free 125 TWT when you buy crypto from the app.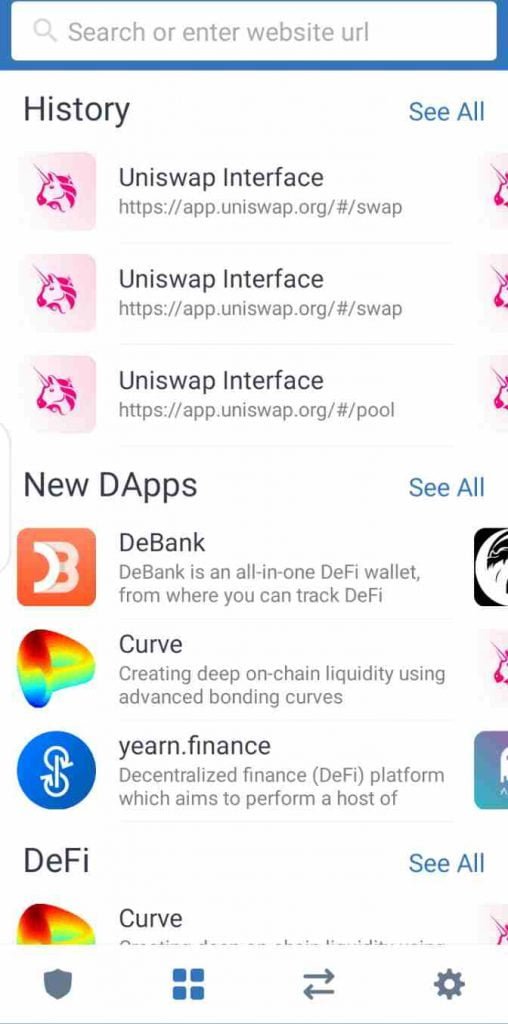 How to Connect to Uniswap:
Click on the second tab to easily access the DApp Browser.
You can check to confirm that you are on the Ethereum DApp browser by clicking on the icon above as seen on the picture above.
Once you have confirmed this, you can proceed and type app.uniswap.org and load.
Then you have successfully connected your Ethereum Wallet to Uniswap.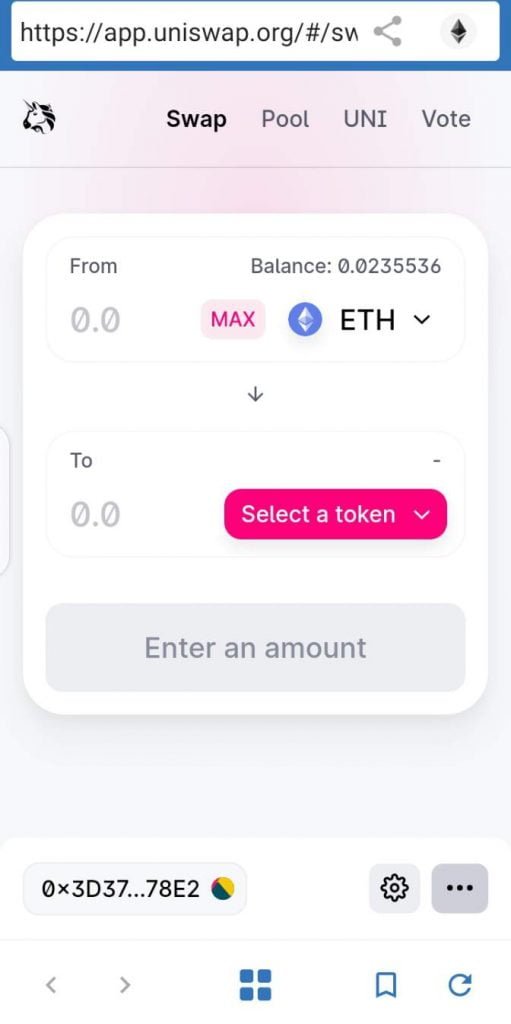 How to Trade on Uniswap:
Once you have successfully connected you will be shown the interface above.
Then if you are buying with Ethereum (ETH), you put the amount into the space provided.
If it's not Eth, you can click the drop-down icon and choose the token.
You can then find the token, you are looking for by typing the name (token symbol) on the search button or by pasting the token's contract address.
Once you find the token you want to trade, you can then input the amount to buy.
If there is liquidity for the market you will get an APPROVE transaction button.
Once you approve the transaction, the wallet that you connected (in this case, Trust Wallet App) will prompt you to authorize this transaction as a trusted party transaction.
If you have enough Ethereum which is needed for gas, the transaction will go through.
On Uniswap v2, you can easily find tokens by clicking the market or aggregator ranking website that it's listed on it.
Read Also: Top List of Freelance Websites to Get You a Pay in Bitcoin in 2020
Note: You must have Ethereum for gas fee before you can use Uniswap.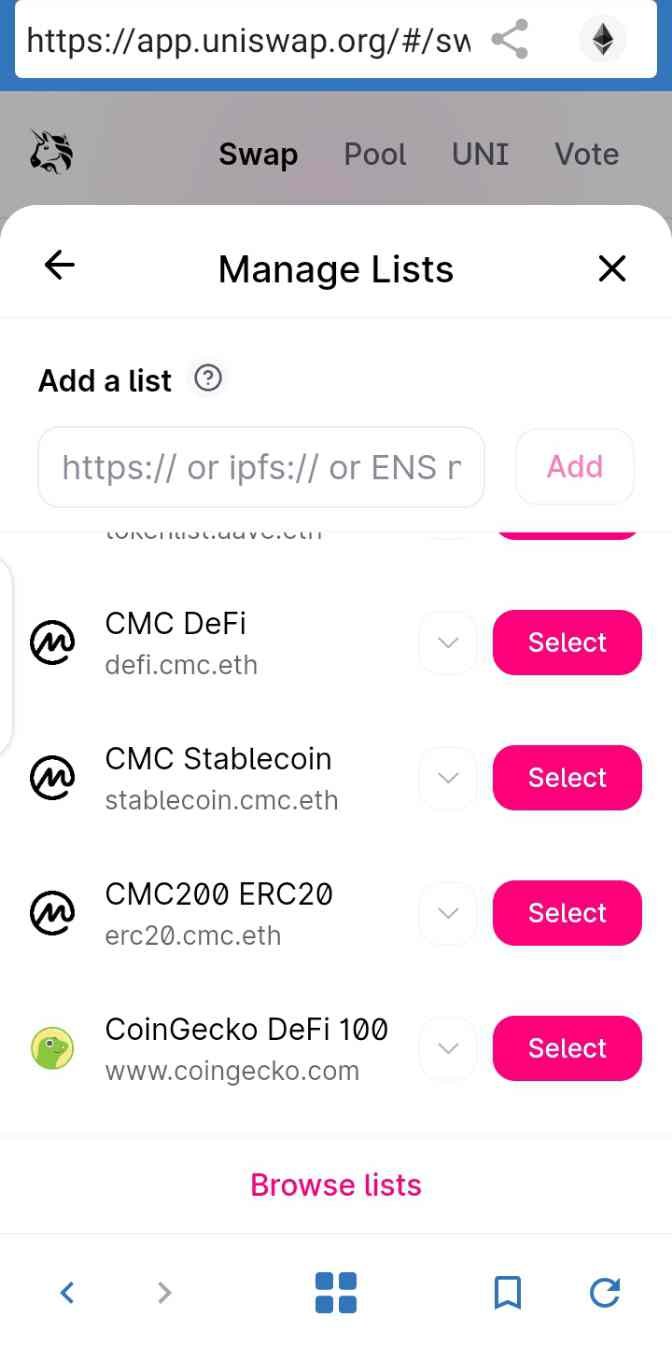 How to Access and Trade Top Performing DeFi Tokens:
Click on the SELECT TOKEN tab from the Uniswap trading interface, a search space will show up like the one on the above picture.
Then you will get a list of markets and other ranking providers with their separate lists of top performing DeFi assets.
Click on the one you want to trade and proceed with trading/swapping.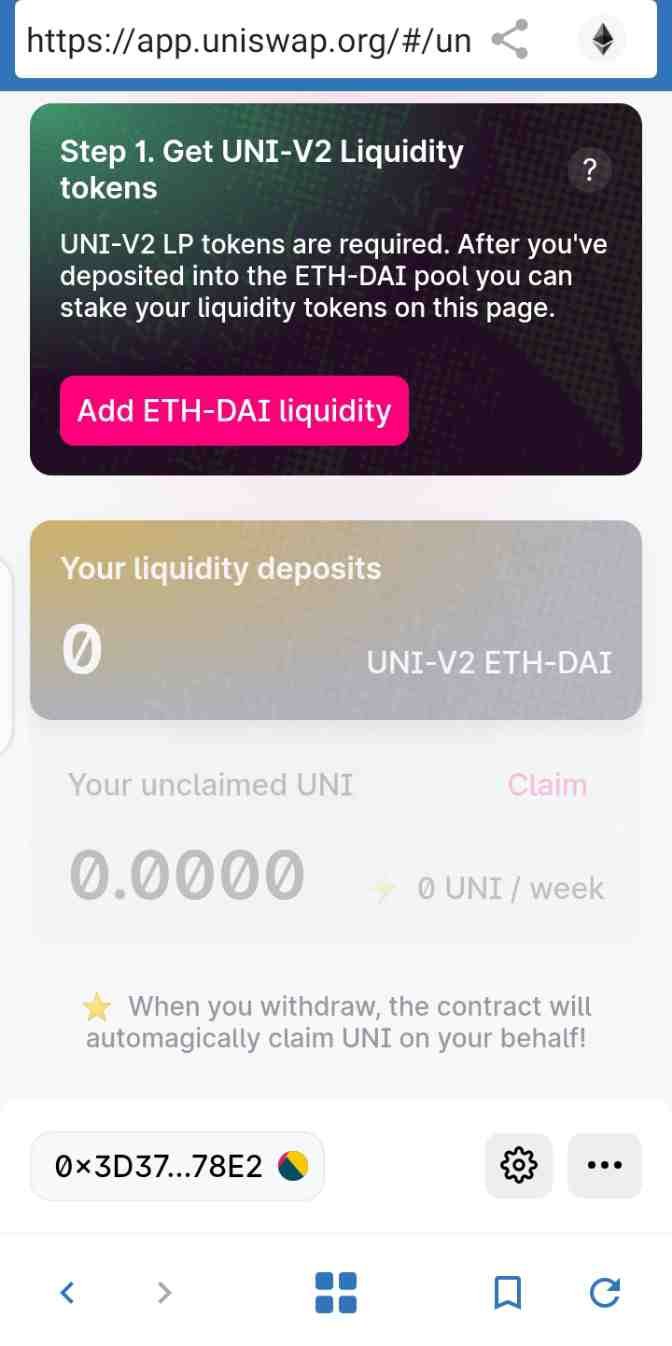 How to Provide Liquidity on Uniswap and Claim Uniswap Tokens (UNI):
When you are connected to Uniswap using the steps provided above.
Click on 'UNI' from the section (UNI) as seen on the above picture, showing the Uniswap interface. 
Once you are done, you will see the available liquidity markets where you can provide your assets for Liquidity.
Choose between the available pools provided and continue. 
You can earn UNI tokens by providing Liquidity on Uniswap.
NB: You must have enough Ethereum for this transaction to go through.
The revolutionary DEX did a ground-breaking come back with an airdrop worth over $2500 via 400 UNI each at the time of this writing.
Uniswap is the most liquid Dex for mostly trading of DeFi based tokens, with over a billion dollar trading volume.
Tagged:
DEX
Ethereum
Trading
Uniswap