Binance, the popular cryptocurrency exchange, recently added Kuda Bank as a payment option for the crypto peer-to-peer (P2P) trading on its platform.
Thank you for reading this post, don't forget to subscribe!
This means that anyone buying or selling cryptocurrency through peer-to-peer trading on Binance can choose to pay or receive payments with a Kuda account.
Kuda announced the new addition in a recent latest two-minute update. 
Kuda for Binance P2P will serve as a better option for traders to trade on Binance P2P. Kuda Bank offers 25 monthly free transfers, a big deal for cryptocurrency traders to make more profit on Binance P2P.
Read Also: Five Must Have Resources For Anyone Looking to Start Bitcoin Trading Business in Nigeria
Kuda Bank is one of the most viable cheap mobile money application for Bitcoin (BTC) Traders to start their Bitcoin Merchant business of buying and selling BTC.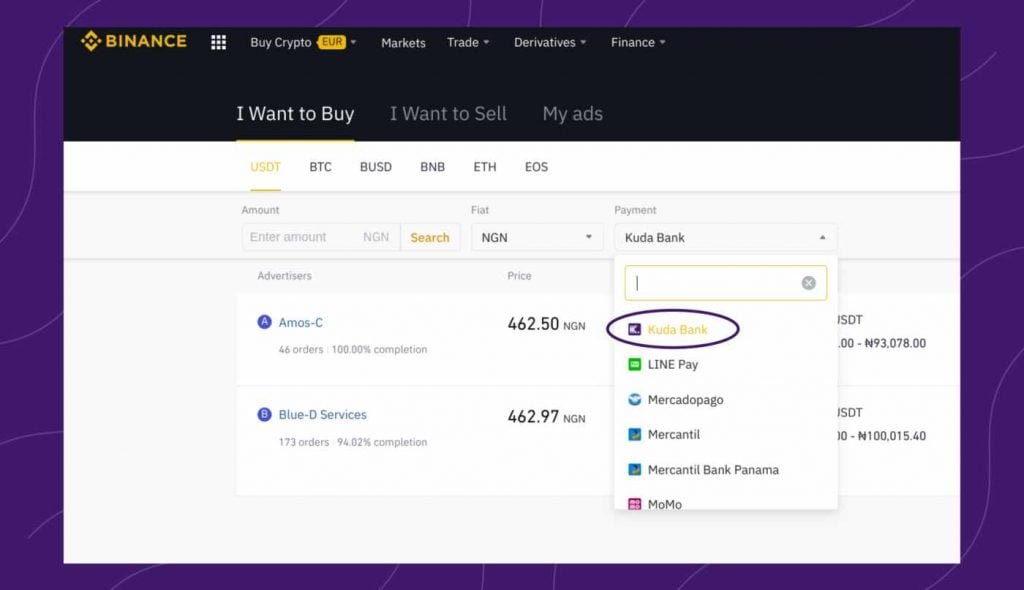 Kuda allows users to open Payoneer account for instant withdraw of USD, EUR and GBP to Naira NGN. Account holders Linking through Payoneer have access to new virtual foreign currency accounts for receiving foreign payments in USD, GBP and EUR which can be converted direct to Naira NGN.
Sooner or later, we might see Kuda enabling easy buy and sell for Bitcoin and other cryptocurrencies and many more.
About The Author