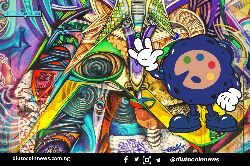 The Gamefi space in crypto ecosystem is an area that requires little to no investment to participate and make profit. The value in play to earn crypto gaming platforms comes from the currency that players earn within the gaming platforms. A popular play to Earn currency is SLP for Axie players. rypto trading is currently fraught with uncertainties, but to learn skills in crypto gaming will go along way in ensuring that you get that extra cash without worrying about crypto market crashing.
Thank you for reading this post, don't forget to subscribe!
Crypto gaming play to earn is a blowing phenomenon on the scene at the moment. It's redefining crypto gaming and traditional gaming business patterns. Learning crypto gaming is like opening another stream of income.
Learn now! This is how they work and how players makes money from crypto gaming.
Play-to-earn games like Splinter World, Sandbox, Axie Infinity and Decentraland are blowing up across the crypto gaming world. Crypto gaming learners are also on the rise.
Source of Income For Crypto Gaming
The income value for most of all play-to-earn gaming crypto comes from the native currency that players earn within the platform. Although the crypto gaming models differs, some are metaverse themed, others are don't. Learn as much of these crypto games as you can
Most crypto games have native tokens for in-game purchases and trading between players. The value comes from the use of their tokens which users and cryptocurrency traders deem valuable, according to blockchain developer James Bachini.
A good example is the model used by Axie Infinity. It counts on players making a chunky upfront investment in game-specific NFTs (or Axies, in this case). Crypto gamers can then trade their in-game digital assets — earned from playing — at an appreciated price with other gamers, who continue the circle to add value into the crypto gaming economy.
"If everyone decides to leave and exchange their Axie tokens for other digital currencies, then the token value collapses," Bachini said. "If the game continues to be successful, then demand for the token continues."
The crypto gaming owners and investors have the belief that people will continue playing and adding money into it. That's because digital asset ownership is gaining mainstream adoption.
How To Play Crypto Games
Let's start with Splinterlands; With Splinters crypto gaming, you don't have to spend any cash in the game if you don't want to. Therefore, Splinterlands is a risk-free and entertaining way to learn about crypto and the blockchain while earning NFT assets. The native token your earn while playing this crypto game is DEC and SPS tokens.
Splinterlands is a play-to-earn strategic trading card game on the Hive blockchain. This helps you to learn how to trade cryptocurrencies whole playing games. It starts with buying a $10 Summoner's Book, players get access to the play-to-earn mechanics of the game. They start out with a basic set of cards and are ready to battle, Splinterlands has tens of thousands of players per day, all battling to play and earn tokens.
Create an account, or log in via a web browser extension wallet like MetaMask or Tron Wallet
After the account creation process, log in and click the "Play Now" button. Followed by the "Battle" button on the next page.
The Splinterlands crypto game battle system will then find an opponent with a similar skill set and experience level as you.
After an opponent has been assigned to you, a pop-up notice will give you the limitations of the battle. For example, if you'll be able to play with only certain types of cards, and of course the amount of Mana points you can spend for this battle.
Click "Create Team"
At this stage, you will need to create a team, within the time limit and using up to the maximum amount of Mana points stated at the top left. Combining cards in a strategic way benefits your decks' performance.
As soon as both players are ready, the fight starts. From now on you don't have any influence. Crypto gamers can either watch the battle unfold, or simply click to see the outcome. The winning player earns DEC tokens and gains experience points, the losing players loses some experience points.
As you increase your winning streaks, your rank in the crypto game will become higher. Through leveling up and by completing quests, players can earn chests. These chests contain cards, credits, or DEC. Crypto gamers will be able to upgrade existing cards by joining them. The more your card collection, the higher the chances of reaching the maximum level. Also, in this type of crypto gaming, your card collection boosts your power rank, this improves your League ranking. The higher crypto game players climb the competitive ladders, the more rewards gamers can collect.
How to Boost Chances of Earning More tokens In Splinterlands Crypto Gaming.
There are many ways to exploit all the available opportunities in playing Splinterlands crypto game. The there are three types of currencies used in the crypto gaming platform: Credits, DEC, and SplinterShards (SPS). Other crypto gaming platforms have currencies native to them with varying degrees of values.
Credits – an in-game currency that crypto gamers can use to buy card packs or spend on the open marketplace.
DEC tokens – This is earned through competitive gameplay, usable to buy unique items and uncommon card packs. Players also use DEC to rent cards.
SPS tokens – the governance token of the Splinterlands crypto gaming ecosystem. At present you earn SPS for every NFT or DEF token you own. The more you own, the rarer your items are, the more SPS you will receive.
There are many ways to earn tokens in crypto Gaming. The more time you put in the games, the better chances you have to make money.