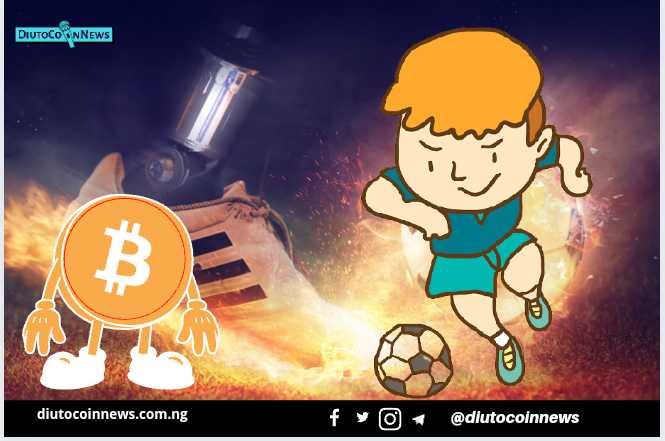 StepN A Web 3.0 Move-To-Earn With SocialFi/GameFi Elements on Solana Blockchain.
StepN: The Overview
Thank you for reading this post, don't forget to subscribe!
STEPN is a Web3 lifestyle app with inbuilt Game-Fi and Social-Fi elements. STEPN is built around an essential daily activity for most people – moving around. The first project to effectively bring to life a functioning move&earn concept, finishing 4th out of 500+ projects at the Solana Ignition Hackathon 2021.
The project is founded by Jerry Haung, who has decades of experience in game development and marketing, who has developed notable games with top ranking on iOS stores. Also, Yawn Ring, a crypto angel investor and start-up incubator, experienced in scaling businesses and Startups.
Users equip themselves with NFTs in the form of Sneakers. By walking, jogging, or running outdoors, users will earn game currency, which can either be used in-game, or cashed out for profit.With Game-Fi, STEPN aims to nudge millions toward a healthier lifestyle, combat climate change and connect the public to Web 3.0, all while simultaneously hinging on it's Social-Fi aspect to build a long-lasting platform fostering user generated Web 3.0 content.
StepN GMT Subscription Launched on Binance.
STEPN has a dual-token system, a game token – Green Satoshi Token (GST) and a governance token – Green Metaverse Token (GMT).
GMT is the native governance token of STEPN and has the following use cases:

Governance: Stake to participate in governance, the longer the locking period, the higher the voting power.
Staking reward: GMT stakers can vote to decide the distribution of staking rewards.
Accrual of protocol revenue: GMT is burned to access in-app features, such as sneaker upgrades and minting of new sneakers.

Current features of STEPN include:

Mobile application: STEPN is live on iOS App Store and Google Play store (Restricted to certain countries).
Sneaker NFT: Every sneaker has different types, qualities, attributes, and gem sockets. Users can burn tokens to level up and customize sneakers.
Move and Earn: Users equipped with sneakers NFT can move outdoors and earn tokens. There are multi-layers anti-cheating mechanics to prevent exploitation.
Rental system: Users can rent a sneaker for free, move and earn and then split the earnings with the sneaker owner.
In-app NFT marketplace: Users can trade their NFTs on the marketplace.
In-app swap: Users can swap their token earnings to other forms of cryptocurrencies.
In-app decentralized wallet: Users can deposit and send cryptocurrencies to the wallet to fund their spending accounts.

STEPN has raised ~5MM USD from investors, where 16.30% of the GMT total token supply has been sold at around 0.005 USD/GMT.
As at March 1st 2022, the total supply of GMT is 6,000,000,000 and the circulating supply upon listing will be 10% of the total token supply
2. Project Key Highlights
Seamless Crypto experience: STEPN builds a full ecosystem vertical including in-app wallet, swap, and marketplace so that the app is intuitive to use.
Onboarding non-crypto users: Rental system enables non-crypto users to try for free and once they have saved up enough tokens, they can buy a sneaker NFT and start their crypto journey.
Friendly to all fitness levels: Different types of sneakers are designed for different fitness levels, users can choose to walk, jog or run to earn tokens.
Carbon Neutrality: Governance voting decides how much profit STEPN will donate for the cause of Carbon Neutrality.
Available on iOS/Android: Users can download STEPN from iOS AppStore and Google Play Store.
Fast growing & Crypto native: Supported by the community, STEPN has reached around 21k DAU and 66k MAU in less than two months of Public Beta.
3. Existing Products
Solo Mode (move & earn): By simply pressing the START button, users can start to move and earn token rewards with a small chance to receive Mystery Box that contains Gems NFT.
Sneakers and Gems NFT: Sneaker NFT can be leveled up by burning tokens. Users can add attributes points and Gems NFT to the sneaker in order to boost its performance.
Minting & Shoebox: By putting two sneakers NFT together and burning some tokens, users can mint one Shoebox, or on rare occasions, two/three Shoeboxes at the cost of one. Opening the shoebox will give the user one random sneaker NFT.NFT Marketplace: Users can trade their sneaker NFT, Shoeboxes, Gems and Achievement Badges on the marketplace. Users can also rent sneakers here for free.
Decentralized Wallet & Swap: Users can buy cryptocurrencies through a portal to Binance; swap tokens to other cryptocurrencies and send/deposit tokens/NFTs.
To start, users need to download the STEPN app
1.Download the STEPN app Download from linktr.ee/stepnofficial.
2.Sign-up for STEPN After getting access to the app on your respective device, you will be able to sign up for STEPN with your email address. You will receive a verification code that you need to key in to enter the app
3.Create a new Wallet Click on the Wallet icon on the top right corner of the screen. The app will generate a 12-word secret phrase. This will be used to recover your Wallet if you uninstall the app or forget your password. Important – Note this phrase and save it somewhere safe (Write it down physically and store it somewhere only you will have access to.)
4.Transfer SOL into your in-app Wallet Transfer SOL to in-app wallet to buy NFT Sneakers in the Marketplace and always keep some SOL as gas in your Wallet account.
5.Purchase a Sneaker Head over to the in-app Marketplace and pick out a Sneaker! You can use the Filter tool to look for a Sneaker type of your preference. Ensure you have enough SOL for the
Stepn GMT ( Green Metaverse Token On Binance)
The token sale for STEPN followed the Launchpad subscription format, with the recording of user BNB balances starting at 2022-03-02 00:00 AM (UTC).Binance recorded user BNB balances for 7 days from 2022-03-02 00:00 AM (UTC) to 2022-03-09 00:00 AM (UTC).