Join Tatcoin Talent Hunt and Win Up to N500,000 
Views: 114
AbitNetwork is launching Tatcoin Talent Hunt, a program to incentive the community with their effort towards promoting Tatcoin on social media.
Thank you for reading this post, don't forget to subscribe!
You can participate in the Tatcoin Talent Hunt starting from today and win up to N500,000 in a pool of one million Naira. 
How to Participate
Make a video of you Singing, Rapping or your comedy skits and mention Tatcoin meaningfully in your song, rap or skits.
Post it on your page and use the Hashtag #TatcoinTalent.
Tag your friends to view and comment
Three of the best videos will win N500,000, N200,000 and N100,000 respectively.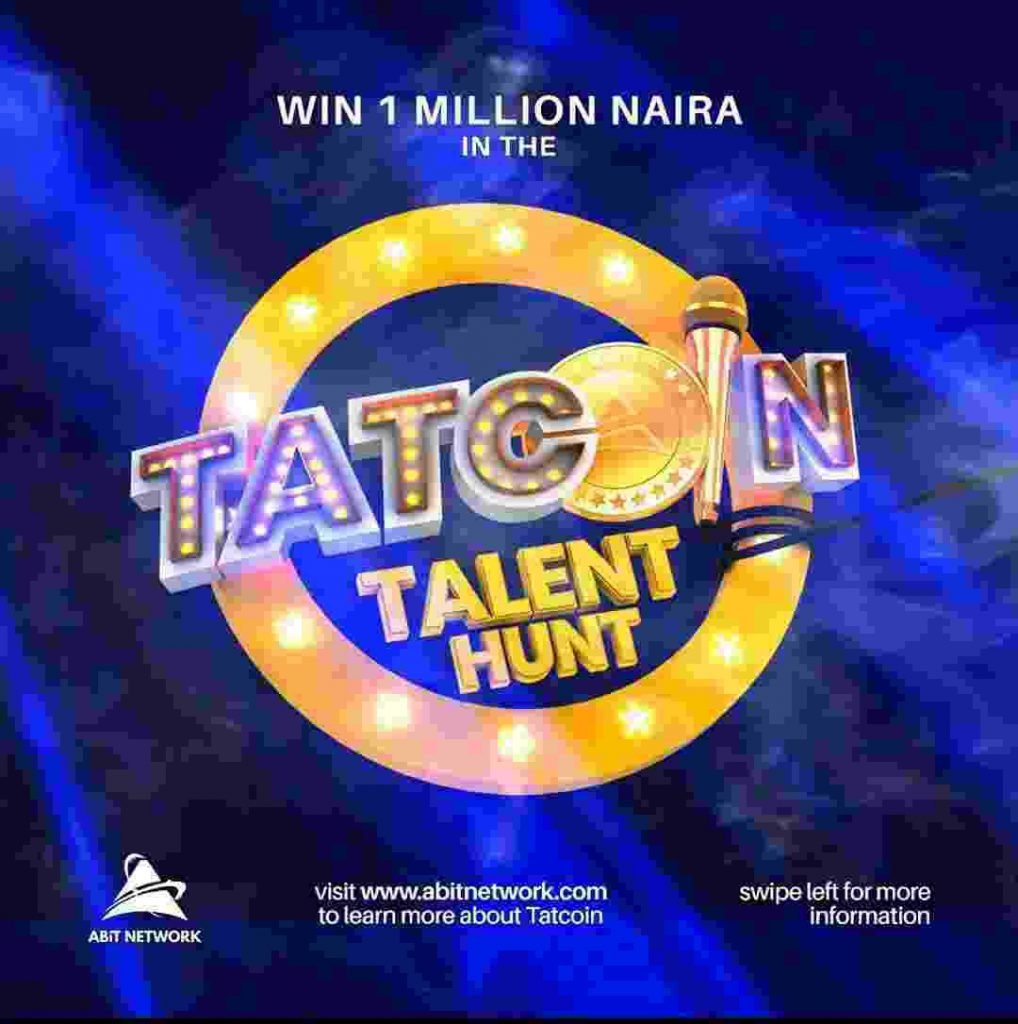 Date: 5th June – 30th June
Use the Hashtag #TatcoinTalent so that we can see your video
You will stand at a better chance of winning, if you have at least $25 (9000 Naira)Tatcoin.
You can buy now and proceed to participate and stand a better chance of winning big.
Read Also: Tatcoin: What is Tatcoin and Understanding How to Buy Tatcoin on ABiT Network.
About Tatcoin: 
Tatcoin is a tradable token for the cryptocurrency market and for AbiT ecosystem. Tatcoin will serve as the core transactional currency of the ABiTnetwork.
Tatcoin is a utility token that will be used to on simplify payment processes for goods and services. Tatcoin utility token will be available to every user on the ABiT network.
About AbitNetwork:
ABiT network is a blockchain creative solutions brand in Africa. ABiT launched a utility token called TATCOIN. Tatcoin will serve as the ecosystem token and will be available for trading at the cryptocurrency market.
Tagged:
abitrader
Airdrop
tatcoin