Tether Blows Ripple (XRP) Out as the Third Largest Cryptocurrency by Market Capitalization 
Views: 79
Tether USDT blows Ripple (XRP) from the third position and now seats as the third largest cryptocurrency by Market Capitalization 
Thank you for reading this post, don't forget to subscribe!
Tether (USDT) has overtaken Ripple (XRP) to become the third largest cryptocurrency by market capitalization, as Ripple fails to gain adoption for remittance and retail services.
Also Read: Stablecoin Tether USDT Shades $2 Billion Dropping Behind XRP as the Fourth Largest Cryptocurrency.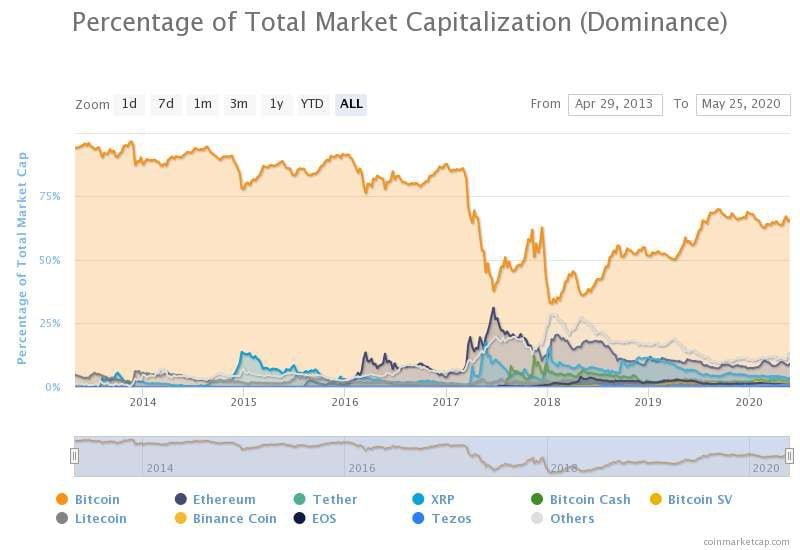 Recall that Tether USD made an attempt early this month and surpassed XRP following the bitcoin halving event.
Few days after the halving, Tether's Stablecoin USDT lost $2 billion dropping from its third place. 
But now, the world's largest stablecoin provider has again topped the Ripple as the third-largest cryptocurrency and is now the second-largest altcoin after Ethereum. 
The reason for the drop might be attributed to the failed move by XRP to gain traction from retail investors.
But this doesn't mean that the Ripple can not take over anytime soon. With a decent bull run, XRP could skyrocket past its stablecoin rival.
Tagged:
Bitcoin
coinmarketcap
Cryptocurrency
Market
ripple
tether