We previously reported about the bitcoin kiosk, Localbitcoins Clamping Down on Cryptotraders Accounts From African Countries following regulatory tensions.

Thank you for reading this post, don't forget to subscribe!
After the news of Localbitcoins reportedly shutting down accounts of cryptocurrency traders from Nigeria, Ghana, Libya, Ethiopia, Botswana and Tunisia and some other African countries.

In an email from LocalBitcoins, the peer-to-peer bitcoin kiosk has listed a number of countries defined by the EU commission where they require 'an enhanced due diligence process' before they can offer their services.

Just few days following the announcement, the international bitcoin kiosk offering peer-to-peer cryptocurrency transactions reactivates some accounts that were previously deactivated.

In an email shared with one of our readers from Nigeria, Localbitcoins emailed saying his account has been activated, he can now return back to trading. The email reads:

"Hello,

Your LocalBitcoins account has been activated.

Welcome back to LocalBitcoins and happy trading!
—
Best regards,
LocalBitcoins
https://localbitcoins.com/buy_bitcoins"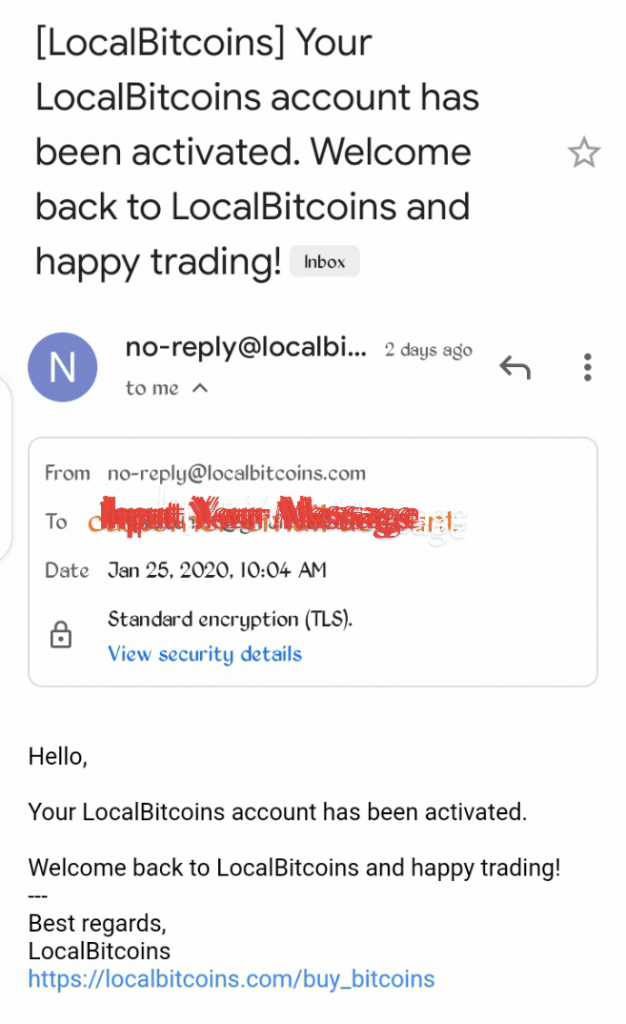 The account reactivation might bring back the trust of some traders who were affected in the crypto trading service disruption few days back.

Moreso, it's a good development towards creating a favourable environment for cryptocurrency peer-to-peer transanctions in Nigeria and Africa at large.
About The Author