The Waves Ambassador To Lagos, Nigeria; Awosika Israel Ayodeji with his team of Crypto Enthusiasts has organized successful Waves Meet-ups in the past for the promotion of Waves Blockchain Technology. The First Meet-up was held on 10th June 2018 at Origin Events And Gardens Ebute Road Ikorodu in Lagos in Nigeria. Followed by the second meet held on 1st July 2018 at Yabatech Royal Guest House and Conference Centre in Lagos, Nigeria. The team has converged to host another Meet-up holding on 22nd July 2018 at Somewhere Restaurant, Igbogbo Ikorodu in Lagos, Nigeria.
Thank you for reading this post, don't forget to subscribe!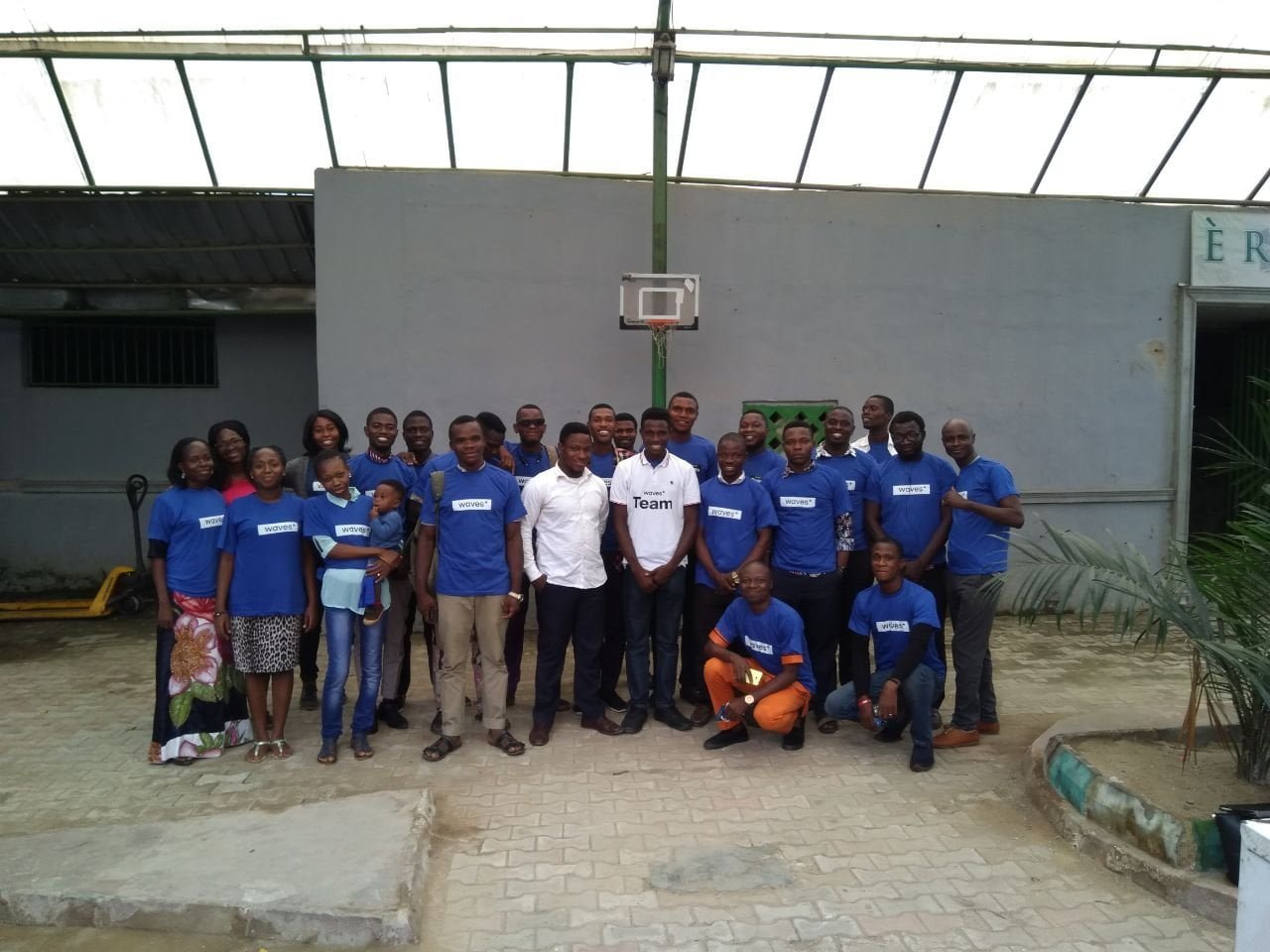 The Meet-up aims at spreading the word about Waves blockchain technology in Nigeria. The Meet-up according to the Waves Ambassador to Nigeria, Awosika Israel Ayodeji is a Waves Ambassador Program Campaign. The Ambassador Campaign is organised by Waves Platform. It's aimed at advancing the knowledge and benefits of Waves Blockchain around the globe. It currently has over 110 Ambassadors in about 30 countries.
During our discussion with Awosika Israel Ayodeji, talking on the vision of the meet-up. He said:
The motivation of the Waves Platform is to advance the knowledge of Blockchain, cryptocurrency and the waves platform all around the globe, which align with the ambassadors vision of ensuring the awareness and adoption of Blockchain and cryptocurrency in Nigeria and all over Africa.
Waves Platform is a Public Blockchain Platform. Founded in 2016 by Sasha Ivanov. It is a decentralized blockchain platform focusing on custom blockchain tokens operations. With ICO functionalities. National currencies transfer is maintained on the WAVES blockchain through compliant gateway operators on the Network. With a total of 16,424 tokens on the Blockchain. And over $100,000,000 total market capitalization.
About The Author