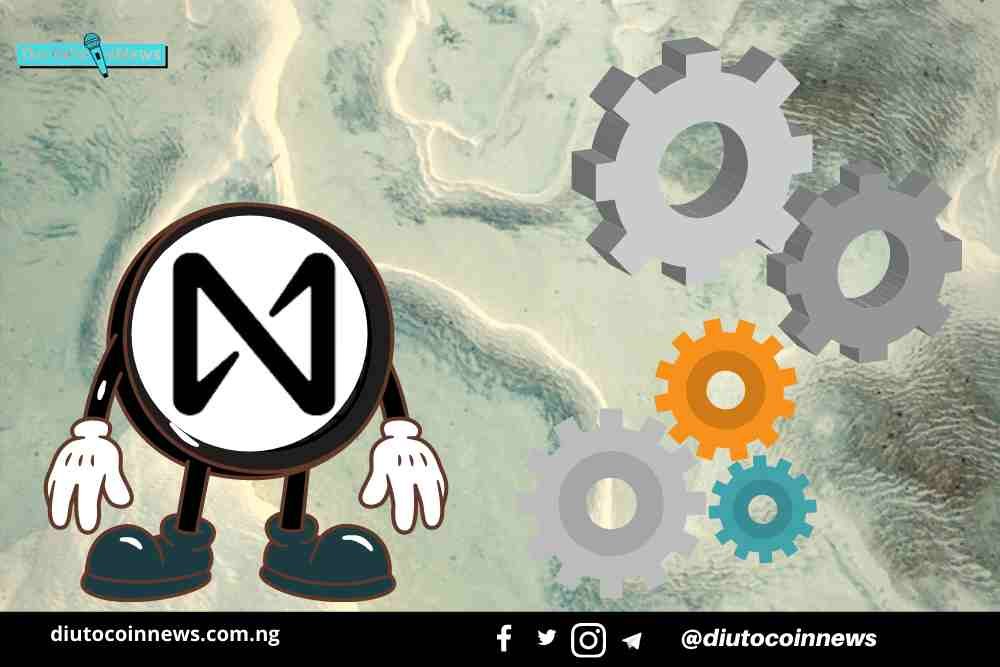 Yadda Zaka Samu Saukin Zama Kwararren Dadalofa Da Samun Sauki Yayin Amfani Day Near Protocol
Yadda Zaka Samu Saukin Zama Kwararren Dadalofa Da Samun Sauki Yayin Amfani Day Near Protocol.
Thank you for reading this post, don't forget to subscribe!
Blockchain yasamo asalini a shekaru yankadan . Dabalofas sune katangar fasahar blockchain . Dabalofas na manhajar blockchain sunkirkiri decentralized application (Dapp) da kuma shafin yanar gizo daban daban. Shafi mafarko da Dabalofas Yakamata suyi amfani dashi domin gina Dapps shine NEAR Protocol daga karshen wannan rubutun nawa zaka yadda dani.
Da farko domin zama NEAR Dabalofa yana dakyau ace Kanada fasaha da dabaru dazaka iya kirkirar wani dabaru dazaimagance matsaloli na rayuwarmu a yanzu. Wani labari mai daɗi shine NEAR katanaji kayan aiki da ma'aikata da zasu dora Dabalofas a hanya don zama kwararru a fannin aikin su. NEAR Protocol a halin yanzu sun kafa tarihi wajen harkar dabalofmant wannan yasasu sunyi suna wanda sukan yihada kafada da Etherium NEAR Protocol sunada darajar da baza a iya samu ako inaba.
A matsayin ka na Dabalofa na kimiyyar blockchain ko kuma Dabalofa me sha'awar kwarewa a fannin blockchain da akwai wasu abubuwa da akeso ka kalla. Ayau kasuwar Blockchain a duniya gaba daya tanada jarin fiye da $1.5 trillion. Karin bukatar crypto da tsarukan crypto yana game da al'amara masu yawa wanda zamu tattauna a kasa ,kuma shine dalilin da NEAR a matsayin ta nayanzu tazama shafi nafarko a Dabalofmant musamman ma a Afrika.
1. Cinikayya/biyan kudi hankali kwance : bazan iya cewa blockchain dari bisa dari ba bashi da matsala ba saboda duk abin da mutun mutum ya kirkira dole nayada tashi matsalar . Amma blockchain kamar NEAR,fannin tsaronsa anginashine tshanyar rusa shi daidai yake da bazai yiwuba. Kuna yakawo sauki wajen kashe kudi ta hanyar fannin makarantu na gargajiya.
2.smart contact . Wannan ya cire dillallai. Saboda angina shi azamanance dakuma tsaro daya samu daga blockchain. NEAR a matsayin sa na decentralised blockchain yabada damar gina application din da ke da wannan fasahar
3. Mallaka da cloud storage : Kamar sauran kudaden digital Wanda zakasamu damar kula da abinda wanda zakana iya turashi akoda yaushe zuwa ga masu babban cloud storage.NEAR Wanda akaginashi domin baka damar sarrafa abubuwan ka na sirri wanda zaibaka damar tura bayanin ka a saukake da gudun gaske wanda yafi gudun gaske
4. Fast and scalable: Etherium akoda yaushe yana fuskantar kalubale na rashin zama scala . Wanda ke iya kawo tsaiko . A NEAR zaka iya tura sama da 100000 a second daya. Etherium yana aiki da proof of work (PoW) , NEAR yana aiki da Proof of stake (PoS). Wanda kenufin kayan aiki kadan ake bukata a inganta cinikayya
Idan Kanada masa dan masaniya game da blockchain/software Dabalofmant kuma Kanada ra'ayin kara sanin wani abu game dashi zaka iya bincika wa'yannan
Gabatarwa game da bita ga mutane gameda tushen kirkirar yanar gizo
NEAR 101 https://bit.ly/near-101
Gabatarwa game da bita ga Etherium Dabalofas: NEAR 102 https://bit.ly/near-102
bita domin yan kasuwa da hakas: NEAR 103 https://bit.ly/near-kba
NEAR LEARN WEBSITE:https://near.org/learn/
Dabalofas na blockchain sune ginshikin duk wani blockchain ko wani tsari irin , kamar yadda suke kula da duk wani tsari da ke blockchain. Wanna ya kunshi amma bai tsaya iya , bincike, kirkirar tsarin blockchain,smart contact,kayata tsarin da kuma hukunce hukuncen blockchain.
A takaice munada ire-iren dabalofas guda biyu
1.dabalofan manhajar blockchain;sune suke da hakkin gina manhaja yadda tsarin blockchain yake,gina decentralized apps (Daaps) da kuma kula dasu.
2. Asanin dabalofas na blockchain; wanda shike da hakkin duk wani tsari na blockchain,tsara yarjejeniyar tsarin da Kuma daukar nauyin game da tsaron cibiyar sadarwa na blockchain
Domin gina manhaja a blockchain ko zama blockchain dabalofa, akwai yare da ake so mutun yakoya, python,C++,Rust,java da sauransu. Shi blockchain na NEAR anginashine akan Yaren frogramin na Rust da kuma wani frogramin mesauki wanda wallafa afilikashinka a NEAR a saukake wanda bekai minti biyar ba. Ga yawancin dabalofas wanda suke da wata masaniya bangaren Yaren C/C++ sunada ganewa akan Rust parallelism zai iya zaman musu mai sauki.Amma ga wa'yanda basu da Wannan ilimin zasu iya samun abun da wahala saboda Rust baya fifita wani parallelism ko cuncurrency abstraction. Domin karin bayani duba nan https://link.medium.com/g7cfizad7db
MEYASA YAKAMATA KA GINA MANHAJARKA A NEAR
Tsaruka kamar Etherum yanuna cewa mutum zai iya amfani da blockchain domin kirkiran decentralized apps. Wannan yabada hanyar da za'a gina decentralized apps a blockchain. Ethereum yanada loop holes gamida tsadar kudin gas wanda ya jawo tsanko. NEAR a wani bangaren yana samar da scalability wanda tsari kamar na bitcoin da ethereum sunkasa magancewa.
Da cibiyar sadarwa na NEAR zata bada damar scalable network wanda yake da sauri da kuma inganci.
NEAR yana bada sauki da duk wasu yarukan firogramin da ake amfani dashi kamar JavaScript da Rust.
Gini akan tsarin NEAR yazo da damammaki masu yawa ka fakitin kamar cryptography kyauta da samun damar amfani da kayayyaki masu yawa wanda zasusa aikinka yayi sauki. dabalofas da suka gina abubuwan su a Ethereum blockchain kuma sukeso su gina a NEAR suma zasu samu damar bita.
Tsarin Kyautar da NEAR dabalofas kesamu yabam banta da sauran shafukan yadda ake irga duk lokacin da akai cinikayya dabalofa yakan samu kaso mai tsoka.
Akwai ayyuka masu kyau wanda sunkoma. NEAR protocol kuma sunriga da sunginu akan NEAR. Ire irensu sune su Balancer,Chain link, flux,mintbase, da ire-iren su dayawa
Batantama,NEAR itace mafi sauƙi da kuma dakin sha'ani ga dabalofa a blockchain.
Written by NEARPROTOCOL NIGERIA (NPK GUILD)
Twitter @nearprotocolng