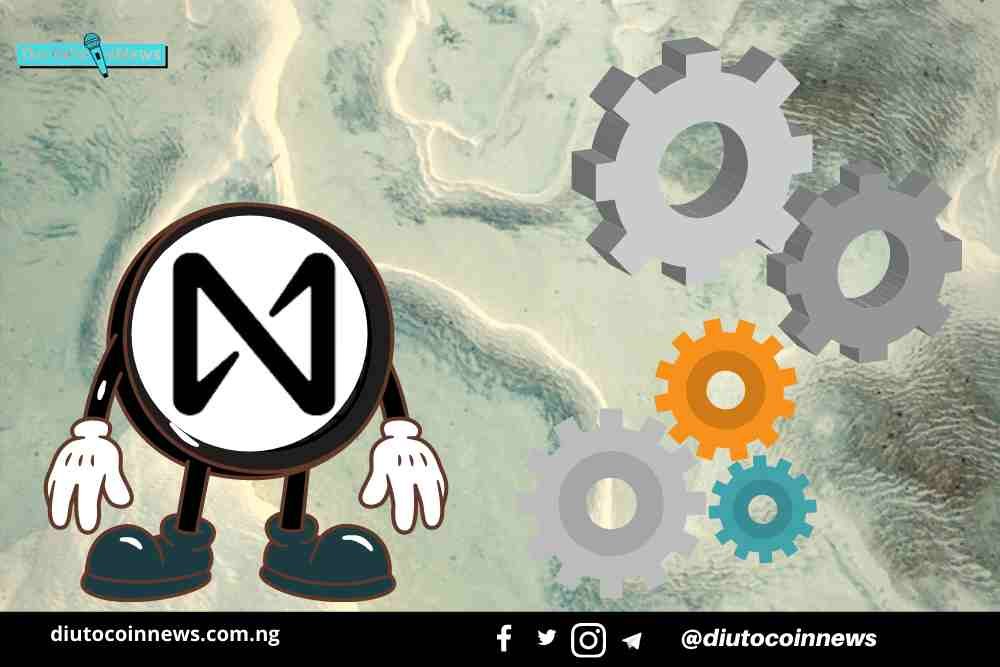 Anfani Towa Lori Kiko Ile Eto DAPPS Si Ori Ero Near Protocol
Blockchain ti wani ati ojo to ti pe, awon developers ni eroja nla ninu ero blockchain. Awon software developers lori blockchain da eto decentralized(dapp) ati eto web. Ikan ninu awon developer platform to daraju ti ama n fi shey eto NEAR protocol bi eshey ma pada gba nini eto publication ti mo fe shey.
Thank you for reading this post, don't forget to subscribe!
Akoko, lati je NEAR developer eyan ni lati ni opolo to dara ati imo daadaa lati le fi solve ero aye. fun awon ti won o ni opolo to dara, lati dun yin ninu NEAR ni awon eto ni shesheyn tele fun awon ero NEAR developer ti o ma jeki won ni opolo fun ishey ti won fe shey.
Ti e ba fe mo, NEAR protocol ti shey ise takuntakun lati le pin eto development ti eyi si fi je koni oruko nla ni awujo, ti o si je igbimaju fun ero Ethereum. NEAR ni anfani ti eyan o le ri ni ibo miran.
Bi blockchain developer tabi software developer ti o ni iyan ju lati shey ise fun NEAR, o ni awon nka ti eyan ma fe wo. Gbogbo oja blockchain ni $43.1 billionu ni odun 20121. Ni ojo eni oja blockchain ni ju $1.5 trillion. Ni awon odun ni imo crypto ti gbimo si awon eyan si fe mo nipa crypto ti orisirisi project si tiwa ninu myriad ti a mo so ni ilale, ti NEAR si je igbinmo gidi fun Africa lapapo.
1. Transactionu/Payment wa ni idabobo: mi o ni sowin pe blockchain wa ni idabobo tori nka to eyan ba da ma n ni kolokolo ninu. Sugbo blockchain be NEAR, ma n ni idabobo to peye ti eyan o le tamba pelu ati wi n pe eyan ma ni lati fun kuro ninu owo to po ti awon ero ibile ma n gba lowo eyan.
2. Smart contracts: o ma n yo ero third party kuro, tori won ma n gbin won si ori ero digital ti osi wa ni ori protocol NEAR. NEAR gegebi eto to wa decentralized ni technology to dalelori ti eyan le run eto yi gerelori.
3. Nkan eni ati cloud storagi: bi awon ero imira eyan ma ni anfani lati ni data teyan ni oto ti eyan le pin fun elomira pelu lilo ero cloud. Won ko NEAR ni ori ero scalability fun sharding pelu lilo kokoro idabobo ti a ko pamo, e le pin ero no lori nitworki to ni agbara to si yara bi ara.
4. Bi NEAR shey ya si ati bi o shey darasi: ero Ethereum ni yanba didarato yi bi awon transactionu wan shey ma n ni kolorin ninu ti o si ma n ni idaduro lati generate ti o si ma n da ki o ma yara. Lori be ni ori ero NEAR, tori eyan le sara transactionu bi egberun login naira(10000) ti gbogbo won si wa validate ni isheyju. NEAR shey eto lori nkan ti an pe ni proof of stake(pos) ti Ethereum shey ise to lori proof of work(pos). Itumo ni pe eto transaction kekere ni an ma ri lori NEAR ti eleyi si je anfani miran ti a ma ni lori NEAR.
Ti o ba ni opolo fun blockchain tabi ti o ni ife lati mosi ejo wo e losi awon aro ero ti mo ma ka kale yi signing ni ede gesi ni a fi ko won.
• An introductory workshop for people with web development background: NEAR 101 https://bit.ly/near-101
• An introductory workshop for Ethereum developers: NEAR 102 https://bit.ly/near-102
• Workshop for entrepreneurs and hackers: NEAR 103 https://bit.ly/near-kba
• NEAR Learn website: https://near.org/learn/
Awon ti won ma n ko nka lori blockchain ti an pe ni Developers awon ni am pe ni eroja blockchain tabi protocol ti a ni ni ode oni. Tori won ma n shey ise takun takun lori ero blockchain na. Won ma n shey iwadi pupo, won si ma n shey eto ati ya eka won, smart contract ati bebelo.
Ni a papo a ni orisi blockchain developer meji
▪ Awon blockchain software developer: awon won yi ni won ma n ko eto lori software to dale ori protocol blockchain, won ma n ko Dapps decentralized, won si tun ma n mojuto ero to n sare lori networki na.
▪︎ Awon core blockchain developer: awon yi ni won ma ya eya eto blockchain na, won ma n shey kolokolo lori ero na ati idabobo fun network ti o da le lori.
Lati le je diveloper, o ni awon nkan ti o ni lati mo pe o ma shey ti won si je smart contracti, cryptographiki, eya design ati bebelo.
Gegebi eni ti o le kole si ori blockchain, Eyan ni lati mo eso funfun inu design ti o si le je to eyan kan soso – eyi to tumon si pe awon eyan kekere lo le wa ni ori ero ni gegebi a shey ma n ri o ori ecosystem ati awon compini ti won o si wa decentralized.
Ti gbogbo eyan – eleyi wa decentralized ti eyan pupo si le wa ni ori e lati fi le shey transactionu tabi lati fi le mine bitcoin lori, tabi nkan ti an pe ni consortium – eyi ti awon oluya o wa decentralized shugbon awon igbinmo kan ni anfani si ti o si dale ori orisirisi eya.
Lati kole si ori blockchain tabi lati je developer fun blockchain; o ni awon ede ti o gbodo mo bi apeere, Fortran, Pyhton, C++, Java, Rust ati bebelo. Ada NEAR lori Rust ati pelu opolo lori program eyan le bin applicationu si ori NEAR ni isheyju aya.
Fun awon otogbi ti won ni imo lori c++ lati shey ise lori Rust ma rarun fun won. Shugbon awon ti won o ba ni imo lori C++ o ma n nora di e fun won tori ise ori Rust o shey gidigan. Lati tesiwaju nonu mimo nipa unka elosi ori eka yi https://link.medium.com/g7cfizad7db
IDI PATAKI TI A FI GBODO KO ILE ERO DAPPS SI ORI NEAR
Awon olufi bi Ethereum ti je ko ye wa nipe a le ero blockchain ko ile ero dapps si, ni eyi to ti fi ona si le lati le ko ero dapps si ori networki blockchain.
Ethereum ti an so ni pa e yi ni awon nko ti on fi oju ko bi ki networki e ma slow tabi ki owo ori e losi oke gan, ni eyi ti kosi ni ori NEAR. NEAR ni ero to ja gaara tosi yara bi asa ti ero bi Ethereum ati Bitcoin o ti le duro ni egbere.
Tori ero NEAR ti wa ni idabobo omu ki o wa ni iwo nla ati ki o yara bi asa. NEAR na si ma n lo eto Rust ati java fun lati kole si ori ero wa n. Kiko ile si ori NEAR mu awon anfani bi cryptography ofe ati eroja to mu ki o yara bi asa. Awon to ti developu si ori Ethereum ni eroja pupo lati file ko ile ero si ori NEAR na.
Awon to n ko ile si ori NEAR ma ni anfani owo ni igbakigba ti awon eyan ba shey transactionu lori ero na.
Awon orisirisi eto loti wa ni ori NEAR ti wan de ti ko ile si ori e, awon eto bi Balancer, Chain link, flux, mint base ati bebelo.
Layi ni fi afikun ati ni yo kuro, NEAR ni ero ati eto ti aye nfe ti o si wa ni iwulo pupo.
Mu NEAR mu iranrun!!!
Written by NEARPROTOCOL NIGERIA (NPK GUILD)
Twitter @nearprotocolng