A Dynamic MultiChain Technology Helping Users to Establish Private and Secured Blockchains
Views: 764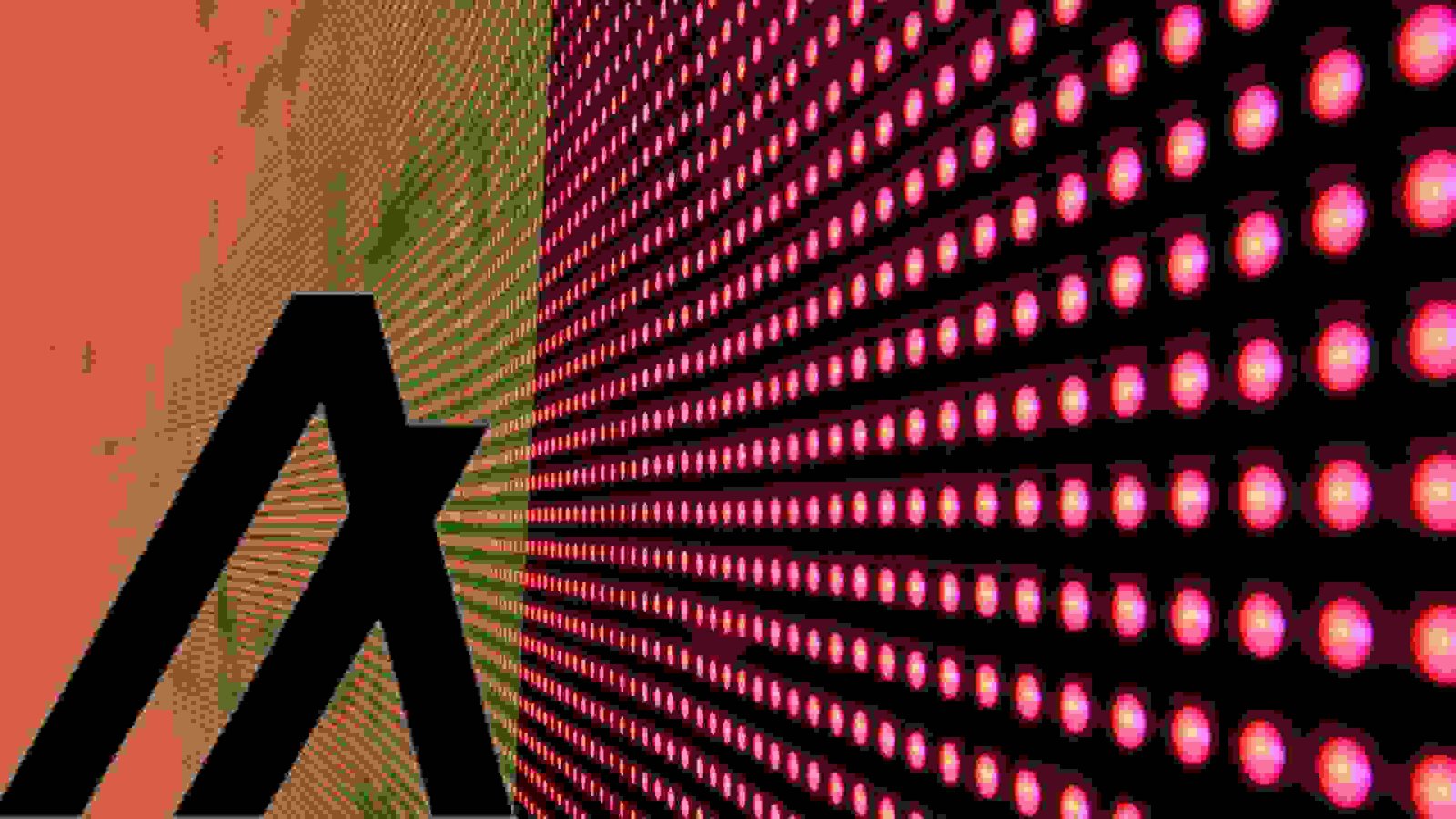 INTRODUCTION
Thank you for reading this post, don't forget to subscribe!
Ever heard of Blockchain and its importance in the world we live in today? Well, before I delve further into the topic, allow me to brief you in the best way possible of what 'Blockchain' is and how important it is in our today's world and even in Africa.
You will have to trace back to late 2008 when it all began. An unpopular and mysterious entity nicknamed Satoshi Nakamoto released a whitepaper.
This paper offered something the world has never seen before, or rather, something better than what the world has seen before.
A new peer-t0-peer monetary system was introduced by this entity and it's to be based on digital technology with a cryptocurrency called Bitcoin. The technology to oversee everything related to this Bitcoin is Blockchain.
For a clearer and authentic definition, a Blockchain is a public data registry, spread across multiple computers worldwide all linked to a network.
Read Also: How Alogrand Will Help Mitigate Shortfalls In Real Estate Business
Furthermore, it's a continuously updated record of users' assets, a transparent, decentralized database of every activity that occurs on the network.
In other words, Blockchain operates as a global system but it's not controlled by a single organization. It's made up of multiple autonomous computers interacting on the network.
Blockchain just as its name implies is made up of multiple blocks bunched together. It works in such a way that when a block stores fresh data, it is incorporated into the Blockchain.
However, as with many challenges facing financial systems before the introduction of Blockchain, the new and interesting system is not shy of its misfortunes.
For this reason, several projects have been set up to counter the issues and improve the system for a better and memorable blockchain experience and one of such projects is ALGORAND.
Algorand, a decentralized blockchain with the primary aim of enabling a limitless economy by developing sophisticated platforms for blockchain.
The ideology of Algorand development is focused on creating a public blockchain, one that offers everyone a boundless and viable opportunity.
Efficiency, direct usage, adoption, immediate validity, and usability are the central tenets of its growth.
Algorand is developed to address one of the biggest obstacles of blockchain, through developing scalable and fast cryptocurrency without sacrificing decentralization since there the significance of scalability for more adoption of blockchain technology is extremely high.
To date, the work on the Algorand project has centered on building a legitimately vague economy that radically changes our global financial systems' underlying technologies.
Algorand's technology is made up of several groundbreaking procedures and structures engineered by several of the prominent figures in the cryptographic sector.
Ordinarily, blockchains require that each issued block be confirmed by each node and then agreed upon by a consensus mechanism created for the particular blockchain.
Algorand does as much as eliminating these steps and accelerates the processes by validating and recommending the blocks to different people. Their active development is really what makes Algorand stand out from other blockchains.
Towards the end of 2019, just a few months after Algorand launched their Mainnet, Algorand 2.0 was released by the development team, bringing new features like Smart Contracts at Layer 1, Atomic Transfers, and Algorand Standard Assets.
The Algorand's Co-Chains Technology
Algorand is developing their own co-chain architecture so that users can enjoy the advantages of both types of blockchains, permissioned and permissionless because the world currently needs it.
By implementing a co-chain architecture, Algorand is taking the next phase in their ecosystem's growth.
The theory behind this concept, which was initially advocated by ultra-modern blockchain projects such as Polkadot and Cosmos, involves having numerous blockchains directly connect that will multiply the TPS which can be processed by the number parallel chains on a blockchain network.
Algorand aims to dynamically incorporate that concept on its forthcoming co-chain model. Algorand co-chains are connected to the public mainchain, just like other multi-chain architectures.
This enables the co-chains to communicate with each other, rendering them interoperable. Else, all transactions inside a co-chain are concealed from outsiders.
MultiChain, according to Wikipedia is a technology which helps users to establish a certain private Blockchains that can be used by the organizations for financial transactions.
Co-chains are Algorand permissioned chains that guarantee efficient and safe interoperability with the Algorand permissionless chain and other co-chains.
How Co-Chain works at Algorand:
It's totally independent from the public chain, shields its transactions from all outsiders, chooses its own validators, and runs its own Algorand consensus algorithm;
It automatically inherits all the improvements and upgrades that will be added to the usual Algorand's permissionless protocol;
It enables the members of a permissioned chain to work most securely and efficiently not only with each other, but also, while retaining maximum autonomy, with the Algorand permissionless chain and members of other chains as well. Algorand guarantees their synergy!
The whole process of Algorand's Co-Chain is very fast and comprises of three steps which can be executed within the time necessary to generate a new block, usually less than 4 seconds in Algorand's main chain, meanwhile block generation in an Algorand co-chain can be much faster.
Similarly, the cumulative value of the assets of a given co-chain may surpass the valuation of Algorand's mainchain. However, Algorand's mainchain is not used to secure the assets of any co-chain.
At a given point in time, it is only used to handle a few assets of a given co-chain, and will be only for a few seconds. For instance, it can be used to handle the assets that a co-chain wants to exchange with another chain.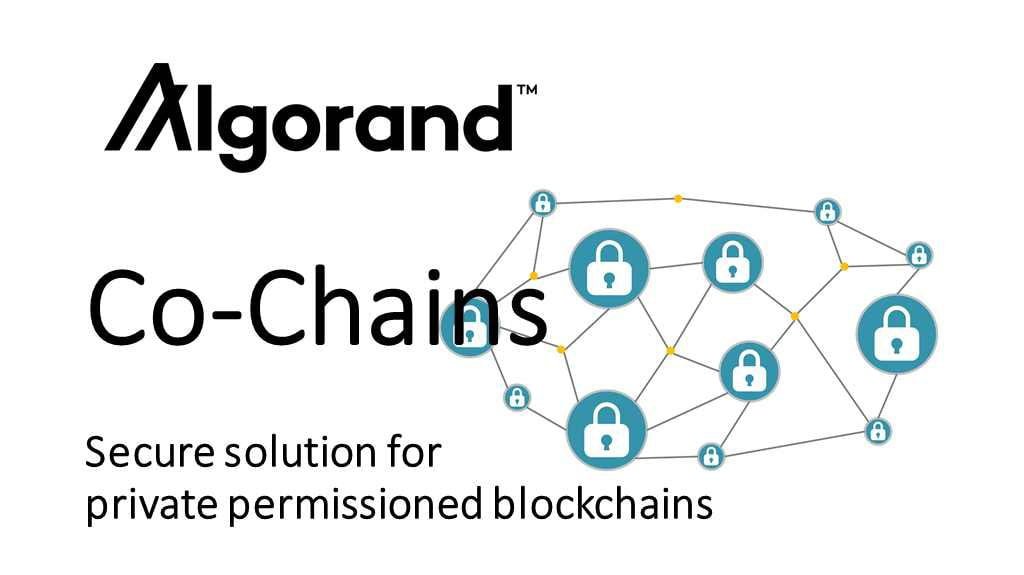 Every co-chains are autonomous of one another, while a co-chain controller handles validity on the network. The co-chains, therefore, receive the same functionality as the mainchain, which includes the Pure Proof of Stake agreement system from Algorand and the latest features of Algorand.
The permitted nature of co-chains would make them an appealing option for investors who would like to take advantage of Distributed Ledger Technology's private benefits but would like to retain a specific degree of control over the system, which isn't possible in decentralized blockchains.
Therefore, businesses and banks, both commercial and central, that desire to issue a Central Bank Digital Currency (CBDC) can utilize Algorand.
Tether is one of the projects to first benefit from Algorand's new features.
Recently, the renowned stablecoin integrated Algorand among its host blockchains, leveraging the high transaction throughput and layer 1 functionalities of Algorand.
Here, atomic transactions, in particular, are an essential function, facilitating fast and stable exchanges between ALGO, USDT, and the numerous structured assets on Algorand.
Therefore, I forecast that Tether would be amongst the first projects to operate on their co-chain.
Conclusion
As Algorand confirms in their co-chain architecture's official statement, the world desperately needs blockchains that are both immutable and permissible.
Through incorporating the best of both technologies into a hybrid multi-chain network, Algorand is continuing its journey towards an exciting approach for both blockchain lovers and corporate businesses.
Additionally, having several chains operate in tandem further improves the already remarkable scalability of Algorand.
Generally, I think the introduction of co-chains is a significant and essential move in the growth of Algorand.
Useful Links:
Written By Helen IMAH – Alogrand Ambassador
Tagged:
algorand
Blockchain
real estate