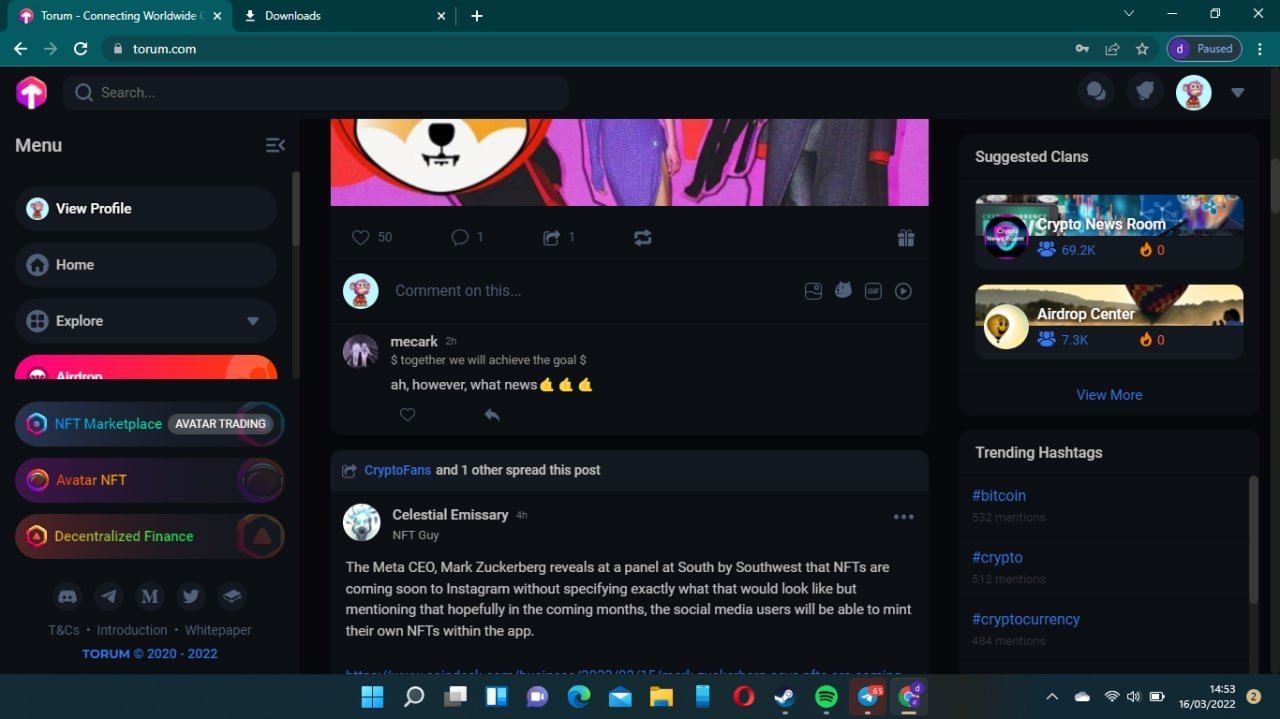 Create Posts, Complete Tasks, Verify Account to Earn XTM Rewards on Torum SocialFi Platform
Torum SocialFi platform is a Web 3.0 social media platform where users can create posts and make threads on different topics. 
Thank you for reading this post, don't forget to subscribe!
Torum SocialFi platform allows verified users to create posts on the platform and complete daily, weekly and monthly missions and earn rewards in XTM tokens.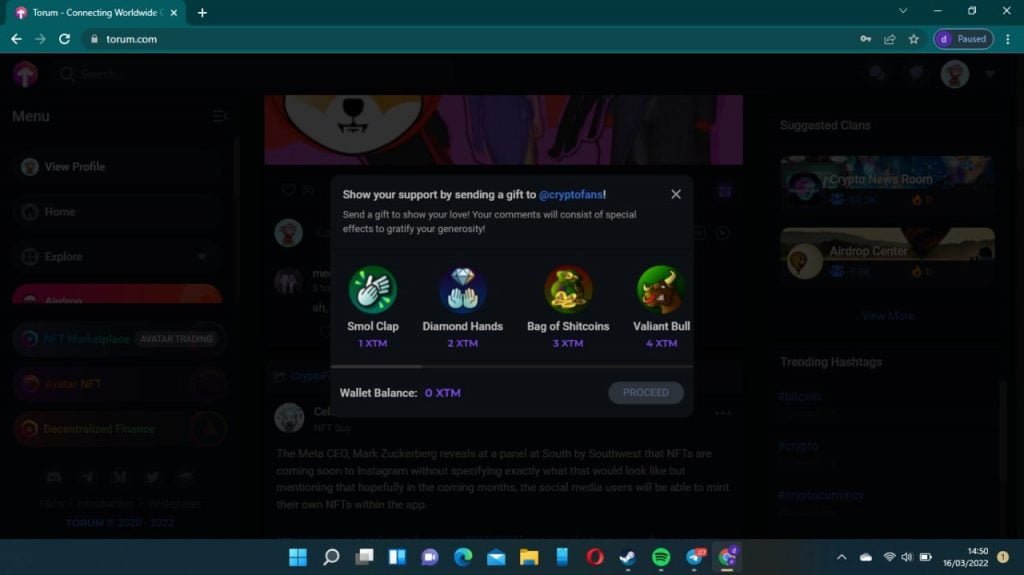 Torum Platform Features: 
Engage in our community building program and complete designated missions to receive XTM rewards. Unite with everyone, spread positive vibes and have fun!
Crypto-Focused Atmosphere
Get to know like-minded Landers and talk about cryptos all day with crypto-themed emotes and gifts. You can't find these anywhere else on the planet.
Exclusive Non-Tradable Collectibles:
Send and receive up to 20 units of a particular gift and unlock Torum's exclusive Non-Tradable Collectibles (NTCs). NTCs will be claimable points on Torum's future releases.
Reputation System – Shards
Shards can be accumulated by receiving gifts from Landers when you contribute to the ecosystem by creating engaging contents. Shards are one of the upcoming staking multipliers on Torum Finance.
Torum Finance is a social media integrated De-Fi staking platform, where your activeness on Torum social media will determine your yield. Other than that, it also features functionalities such as NFT Staking and Cross-chain Swapping for XTM.
Torum NFT Marketplace (Coming soon):
A social media infused NFT Marketplace that provides a one-stop NFT service in the Torum ecosystem, with XTM as the medium of exchange for all buying and selling activities.
Tipping System: Creators can tip fellow creators and also receive tips from creators on the platform.
How to Use Torum SocialFi Platform:
Visit the website and register on the platform.
Update profile picture.
Verify email address and phone number.
Create your first post.
Like, retweet and tip creators.
How to Earn on Torum
Create good contents and receive tips from creators in XTM token.
Complete missions / tasks and earn rewards daily, weekly and monthly.
Invite friends to the Torum SocialFi earn.
Trade Collectables and NFTs on Torum Marketplace to Earn.
Earn yields from Torum Finance is a social media integrated DeFi platform where your activeness on Torum social media will determine your yield.
Conclusion: Torum SocialFi is one of the oldest web 3.0 social media platform for creators to earn rewards by creating posts and microblogging