AFRICAN BLOCKCHAIN CONFERENCE
Views: 113
Africa Is Ready For Blockchain:
Thank you for reading this post, don't forget to subscribe!
On the 23rd and 24th May, leaders in policy, business and academia from around the world will converge in Kampala for Africa's largest blockchain conference.
Organized by The Blockchain Association of Uganda, with support from the Government of Uganda, the Africa Blockchain Conference will concentrate on "the role of blockchain technology in Africa's
transformation."
BLOCKCHAIN AFRICA
Noteable supporters :
Zcash: A decentralized and open-source cryptocurrency that provides strong privacy protections .
IBM: International Business Machines. The largest Computer Company in the world.
Binance : A high volume top Chinese based popular Cryptocurrency Exchange.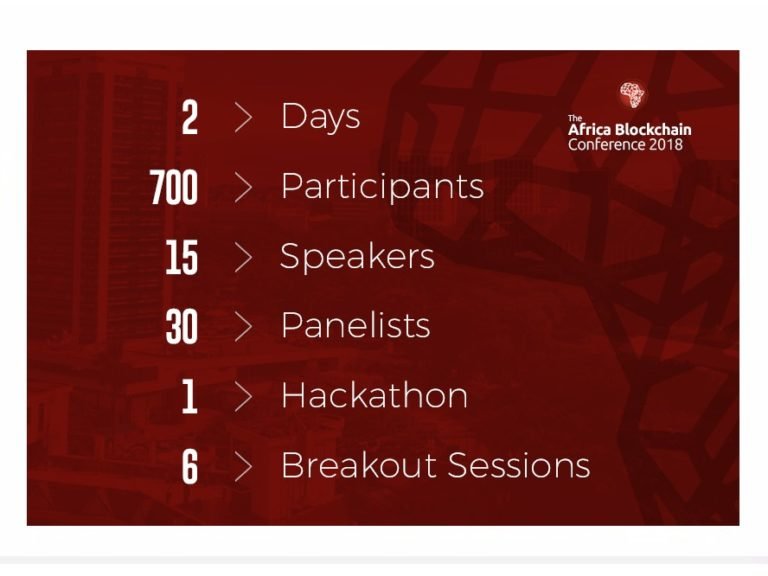 Special Guest:
H. E Yoweri. K Museveni President Of Uganda
H. E Ameenah Gurib-Fakim Former President of Mauritius
Panel List / Speakers.
Prof Tumusiime-Mutelibe Governor, Bank Of Uganda
Hon. Bagiire Vincent Waiswa
Permanent Secretary, Ministry of ICT
Uganda
Dr. Bitange Ndemo
Chairman, Blockchain Taskforce
Kenya
Euvin Naidoo
Head Financial Institutions, Thomson Reuters
South Africa
Changpeng Zhao
CEO, Binance
China
Patrick Mweheire
CEO, Stanbic Bank Uganda
Uganda
Elizabeth Rossiello
CEO, BitPesa
Nairobi
Llew Claasen
Executive Director, Bitcoin Foundation
USA
Jitesh Shetty
Cloud Learning Technologies
Google
USA
Keith Kalyegira
CEO
Capital Markets Authority
Uganda
Evelyn Namara
Founder/CEO
Vouch Digital
Uganda
Simon Rutega
Advisor
Financial Markets Development
Uganda
Martin Serugga
Cryptotrading Trainer
Uganda
Dr. Dorothy Okello
Chairperson
Communications Commission
Uganda
Antoni Hauptmann
Chairman
OURZ AG
Switzerland
Dr. Tumubweine Twinemanzi
Director – Supervision
Bank of Uganda
Uganda
Sinclair Skinner
Co-Founder
BitMari
USA
Aggie Konde
CEO
Msingi East Africa
Uganda
Dr. Wayne Wang
CEO
ENT Networks
China
Leonardo Gammar
CEO
Agora
Switzerland
John Karanja
Founder
BitHub Africa
Kenya
Stephen Kaboyo
Partner
Alpha Capital
Uganda
K. Alexia Hefti
Blockchain Tax Lead
Deloitte
Canada
Dr. Urs Aebischer
CEO
Swiss Impulse Group
Switzerland
Elizabeth Nyeko
CEO
Modularity Grid
Uganda
Marvin Coleby
Founder
Raise
Bahamas
Roland Haggins
Community Director
Nuco Global Inc
Carribean
Rositsa Zaimova
Associate Partner
Dalberg Data Insights
Belgium
Ruben Galindo Steckel
Founder
AirTM
Mexico
Cedric Kiama
Secretary General
Blockchain Association
Kenya
Robert Kirunda
Partner
Kirunda & Wasige Advocates
Uganda
Stone Atwine
Founder/CEO
Eversend & remit.ug
Uganda
Alakanani Itireleng
Founder
SatoshiCentre
Botswana
Olaoluwa Samuel-Biyi
Director of Remittances
SureRemit
Nigeria
Larry C. Bates
Chief Security Officer
Bitland Global
USA
Nhial Majok
Founder/CEO
Pesabase
South Sudan
Louise Wiggett
Founder & MD
Global Trade Solutions
South Africa
Ross McEwan
Chief Technology Officer
Wala
South Africa
Hamada Zahawi
Harvard Kennedy School of Government
USA
Michael Kimani
Chairman
Blockchain Association
Kenya
Gloria Matovu Kawooya
Manager Legal (CIB)
Stanbic Bank Uganda
Uganda
Anu Bhardwaj
Founder
Women Investing in Women Digital
USA