Algorand: A Breakthrough For the Digital Economy
Views: 118
Algorand is the new technology that will foster a big breakthrough for the digital economy
Thank you for reading this post, don't forget to subscribe!
Over the years, the world has faced numerous challenges with regards to the digitalization of assets.
These challenges range from lack of trust, administrative inefficiency and lack of access to global digital markets to the difficulty of asset control and the increasing rate of cyber-theft.
In today's economy, a wide range of transactions rely on intermediaries in form of escrow accounts to provide the required access and trust for execution.
These challenges lead to unnecessary delays and increase in cost of delivery to consumers.
To mitigate the effects of these challenges, Silvio Micali founded Algorand in 2017, as a fully decentralized, secure and scalable technological company.
Algorand uses a permissionless blockchain protocol to provide users with a common platform equipped with the necessary security, scalability and decentralization required to build products and services for a borderless economy.
Read Also: How Alogrand Will Help Mitigate Shortfalls In Real Estate Business
Algorand as a platform utilize a two-tier architectural layout to enable simple and safe solutions to atomic swaps and other related problems the digital economy is facing.
The services provided by the Algorand platform cannot be overemphasized.
First and foremost, for day-to-day needs, Algorand provides Layer-1 smart contracts as a secure and fast path for common, everyday transactions through the first phase of its two-tier architectural layout.
Algorand Layer-1 smart contracts enable the execution of safe transactions between mutually suspicious parties using the atomic swap transaction model through which transfers between the parties either both happen or both do not happen.
Although not the first platform to use smart contracts, Algorand's architecture includes several kinds of tools that enable users to execute many common, simple transactions directly in the blockchain
This is in contrast to prior smart contract approaches that require a delicate, multi-phased, hashed time lock protocol.
The smart contracts also provide for atomic transfers, a built-in mechanism that ensures that multiple transactions authorized by mutually suspicious are executed as a single atomic unit for a miniscule transaction fee as opposed to the exorbitant amount charged by escrow accounts.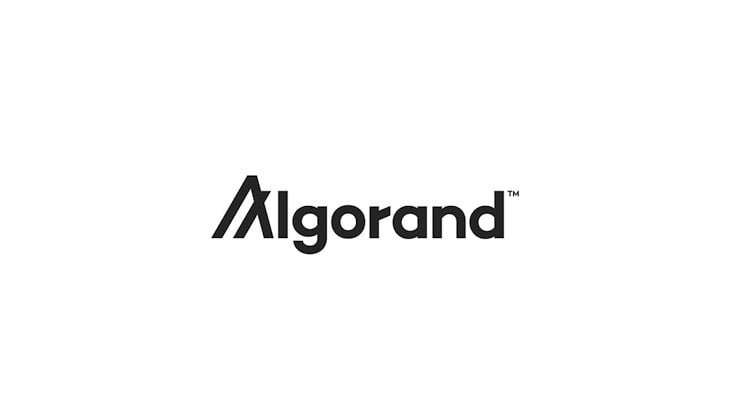 Coupled with the fact that it provides on-chain Layer-1 smart contracts for common and simple transactions, Algorand also provides Layer-2 off-chain contracts for the long tail of smart contracts that require more customization.
These off-chain contracts are structured like a modern supermarket through which users can execute transactions that may be too big, computationally demanding or complex for the simple Layer-1 smart contracts platform to execute.
The off-chain contracts code is written in a high level language and is executed by a virtual machine which has its own long-lived state called contract storage which for privacy, does not appear on the blockchain.
In contrast to the traditional smart contracts method offered by other platforms where every new user has to re-execute, every contract call that was ever implemented.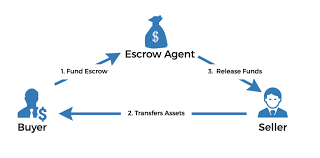 On Algorand, a user's indecisiveness does not affect the execution of the off-chain contract calls of other users in the block chain hence increasing the rate at which efficient customer services are delivered.
The fact that the Algorand platform also provide for asset tokenization makes it more interesting to use.
Asset tokenization on Algorand helps solve the aforementioned challenges and provide other benefits including increased core security, simplified usage and fast transaction finality on a high performance block chain.
This tokenization involves the use of the Algorand Standard Asset (ASA) mechanism to represent various types of assets including fungible, non fungible, restricted fungible and non restricted fungible assets on the blockchain.
The Algorand Standard Asset mechanism offers users a limitless access to fast, secure and low-cost transaction opportunities.
This includes a third party asset issuances, democratized access to investment and unmediated cross border transactions.
The assets that can be tokenized on the Algorand platform are not limited to stable coins and crypto currencies only, but also include real estate, collectibles, securities, bonds, government issued flats and regulatory certifications.
Not only does the Algorand platform allow for asset tokenization, but it also offer a role based asset control (RBAC) system.
This RBAC system provides optional and flexible asset controls for issuers and managers for business, compliance and regulatory requirements.
Importantly, this system also allow for asset spam protection that prevents unknown assets that may have tax, legal or reputational risk from being sent to users without their explicit approval.
In a traditional economy, there exists a legal framework. On the other hand, the Algorand blockchain utilizes atomic transfers to provide a secure solution in Layer-1.
This is a new way of technical execution of complex transfers that is smooth, atomic and fast while requiring no reliance on escrows or hash time-locked contracts to execute transactions.
All things considered, I put it to you, dear reader, that Algorand is not just another online platform; rather, it is a revolution towards the implementation of a stable, secure and borderless economy.
Written by Musa Aminu Bio- Algorand Ambassador  
Tagged:
algorand
Blockchain
Cryptocurrency
economy
escrow
technology