Views: 100
This is a deep explanation on Algorand's Layer-1 innovation, it's use cases, and smart-Contract architecture.
Thank you for reading this post, don't forget to subscribe!
When you are done reading, you will get to understand and have a broader knowledge on how Algorand layer-1 innovations work. Using Algorand's smart-contract, you can build and develop a lot of things.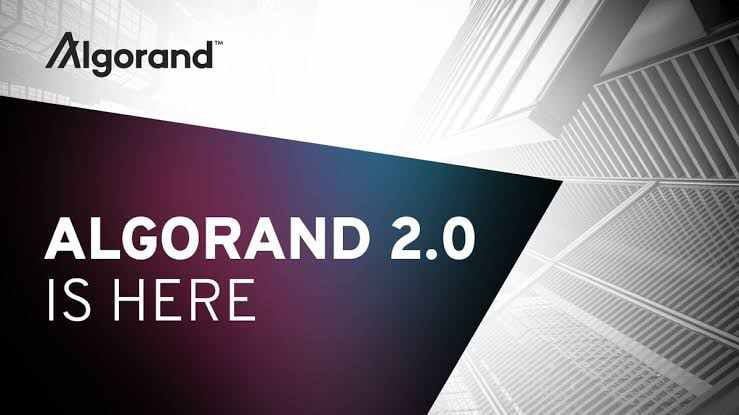 Introduction:
Blockchain, a powerful digital technology of the 21st century, has been of immense value to many sectors and industries of the world, ranging from Finance to Housing, then to Manufacturing (and so on).
Blockchain has helped to break many limits and to achieve many feats in the development of the digital sphere.
In a sarcastic but simple way; Blockchain has since its inception 'un-chained' many chains (limitations) that various industries were facing, nonetheless,blockchain itself needs to be 'unchained' (freed) from certain limitations.
The most significant of those limitations is the fact that blockcchain cannot optimally offer these three features; scalability, decentralization and security all at once.
This means that wherever blockchain is being applied, we have to forgo certain feature(s) in order to enjoy other features.
"Algorand's blockchain is the solution to this limitation."
Algorand's New Technology:
Algorand is a latest technology designed to improve on the traditional blockchains, thereby, bringing about resounding breakthroughs for the global digital sphere.
Today, we really need to totally eradicate intermediaries when making transactions, more than ever before.
There are many challenges involved in using centralized systems and they include:
Lack of trust
Inconsistency in administration (human)
Cyberattacks
High transaction fees
Time inefficiency and so on
In 2017, Algorand team created the Algorand blockchain in order to eradicate these challenges to the possible minimum.
Algorand is a borderless platform that eradicates the technical constraints that has really limited blockchain, for many years, from experiencing wide-range adoption.
Interestingly, Algorand is the very first blockchain designed to provide finality (complete certainty of success) of transactions. That is, with Algorand, transactions are bound to be completed, as there's no forking or uncertainty.
Algorand Layer-1 Innovation.
Algorand 2.0 and Use Cases:
Layer-1 innovation of the Algorand Platform is the Algorand 2.0 protocol.
Algorand 2.0 is a very important protocol upgrade that helps to expand to a great extent the scope of D-apps (De-centralized Applications) and various processes, as well as use cases that can be created on or via Algorand Platform.
This latest protocol offers features that are all based on Layer-1 and they include:
Algorand's Standard Assets (ASA)
Atomic Transfers (ATs)
Algorand Smart Contracts at Layer-1 (ASC1)
1. ASA
In the present day economy, we are faced with many challenges when it comes to the aspect of assets digitization. These issues include:
Access to digital, global marketplace
24/7 transferability
Ease & Enforceability of Assets controls
Instant Settlement
Administrative Efficiency and so on
Tokenization of assets will help us address these issues. Assets tokenization will benefit from simplified usage, enhanced security and transactions finality.
ASAs require low execution costs; are really fast; and very secure because they are built into Layer-1 (secure block-chain). Also, they allow universal interoperability of all assets that emerge on Algorand.
2. Atomic Transfers (ATs)
This is a feature that provides a reliable, de-centralized solution in Layer-1.
Atomic Transfers provide a safe and secure way by which a number of assets can be transferred simultaneously among various parties.
Transactions are grouped altogether for execution, such that none of them can execute independently, that is, either all are executed or none is executed.
This feature executes complex transfers in a smooth and instantaneous way while being inexpensive at the same time.
It supports Algos (Algorand utility token) and other Algorand-standard Assets, as well as multi-party transfers.
3. ASC1
These are trustless smart-contracts in Layer-1 with enormous number of potentials and possibilities for governed transactions.
They are agreements that automatically establish and enforce general rules and simple logical operations concerning the transfer of assets (Algos or any Algorand-standard assets).
They are written in a new language called TEAL (Transactions Execution Approval Language).
This feature helps in creating amazing, innovative means to tackle inefficient and complicated financial transactions. With this trustless functionality, risks and costs are minimized.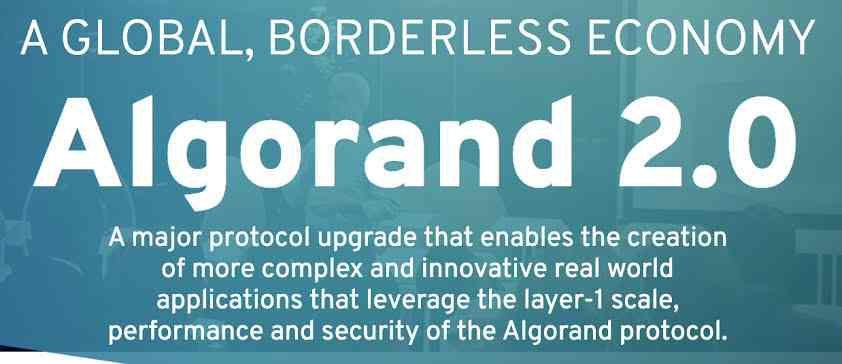 Some Use Cases Of Algorand's Layer-1 Innovation:
Each of the features of the innovation has its own specific use cases and they include:
1. ASA Use Cases
Tokenization of Assets.
Issuance of 3rd-party asset on Algorand.
Democratization of access to investments.
Dis-intermediate cross border transactions.
2. Atomic Transfers' Use Cases
Simplified & expedited settlement of debt.
Effective and productive match funding.
De-centralized Exchanges (with ASA and ASC1).
Instant Complex multi-party transactions.
3. ASC1 Use Cases
Crosschain Atomic transfer
Escrow Account
HELOC.
De-centralized Exchanges.
Re-imbursement Validation.
Collateralized debt.
Delegated/high security account management.
Execution of fees; and so on.
In general, Algorand's Layer-1 innovation and its features solve the problems of cost, security, speed, complexity and centralization.
How Algorand is More Efficient Compared to L1/L2 Blockchains, Alogrand Introduces Smart-Contracts at LAYER-1:
Layer-1 (L1) blockcchain technology is based purely on the traditional blockchain but has issues such as the poor scalability problem while layer-2 (L2) is the 'off-chain' solution to address the scalability issue.
Layer-2 technology simply involves connection of a blockchain to another one.
One is the base layer or main chain such that transactions could be offloaded to the supporting chain and the base layer can focus more on security and transactions finality. This helps to achieve scalability and improved speed.
Algorand's improved blockchain has shown to be more efficient than L1/L2 blockchains by its introduction of smart-contracts at Layer-1.
This was explained earlier when discussing ASC1 under Algorand Layer-1 innovation.
Hence, without switching to Layer-2, with the implementation of smart-contracts into Layer-1, and some easy-to-use tools.
Algorand ensures and provides:
Simplicity
Low cost
Avoidance of security risks; etc
Other ways by which Algorand ensured more efficiency is the introduction of Atomic Transfers and Algorand Standard Assets (both have been explained earlier in this content).
These features help to provide functionalities that make Algorand more efficient than normal L1/L2 block-chains.
Alogrand's Smart-Contract Architecture; A Two-Tier Architecture:
Usually, Smart-contracts help blockchain in becoming programmable by establishing a clearly-defined process for assets transfer and transactions execution and finality.
Algorand possesses a two-tier architecture which includes:
Layer-1 Smart-contracts
Layer-2 or offchain contracts
1. Layer-1 Smart-Contracts
Algorand's layer-1 smart-contracts are designed for everyday, simple transactions and computations that can be executed in the underlying block-chain itself.
Algorand's Layer-1 Smart-contracts offer a simplified and secure solution to issues of atomic swaps and other related issues.
It basically speeds up transactions and ensures finality instead of uncertainties and fragility of transactions.
2. Off-Chain (LAYER-2) Contracts:
These are for the 'long tail', complex smart-contracts that need more customization.
They are designed for sophisticated transactor applications which need specialized tools. These contracts help to solve complex computations involving a number of parties or persons.
Hence, with this two-tier setting, users can confidently write large computationally complex, idiosyncratic contracts that can handle simple transactions with more efficiency.
This Architecture includes:
Flexible
Able to ensure, in the nearest future, multiple contracts-execution committees.
Able to support matching languages.
Conclusion:
Conclusively, Algorand is really an improvement on the traditional blockchains, and a solution to the blockchhain trilemma.
Despite the fact that it was created few years back, it has made a lot of impact through its many use cases, the Algorand team still keeps introducing new innovations.
Over the few years after its creation, Algorand has partnered with many digital platforms in order to solve various problems.
Recently, Algorand introduced the Algorand 2.0 Protocol, which is the Layer-1 innovation that established Smart-contracts on Layer-1 (ASC1).
This innovation makes Algorand more efficient than L1 or L2 blockchains. The innovation also includes Atomic Transfers and Algorand-standard Assets.
Lastly, with a Two-tier Architecture (Layer-1 Smart-contracts and Off-chain contracts), Algorand can achieve easy computation of sophisticated transactions, leading to greater transactions finality. The architecture is flexible and supports matching languages.
Resources on Algorand Ecosystem:
Written by Ritabell Anderson- Algorand Ambassador, Nigeria
Read Also: Algorand Wallet Review 2020: Wallet Features and How to Set Up a New Wallet.
Tagged:
algorand
Blockchain
smart contract
technology