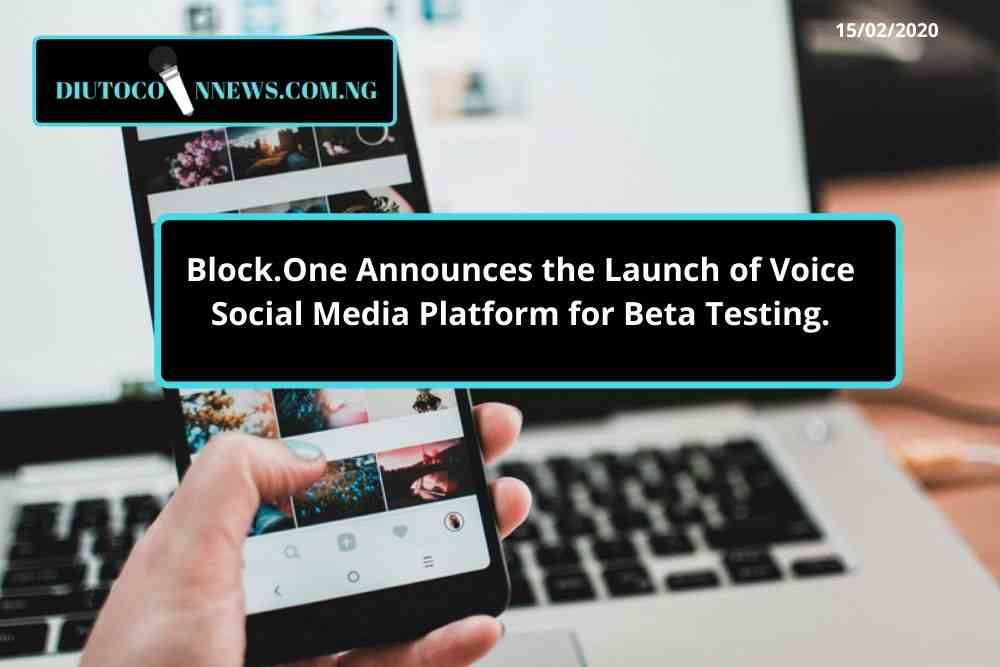 Block.One Announces the Launch of Voice Social Media Platform for Beta Testing.
Brock Pierce, blockchain Billionaire behind EOS, recently tweeted about the launch of EOS' Voice blockchain-based social media network.
Thank you for reading this post, don't forget to subscribe!
The beta version of the blockchain powered social media platform, Voice is available from the infamous Voice.com domain. Block.One bought Voice.com domain at $30 million dollars alone.
See Also: Block.One Announces Launch Of Voice Social Media App , A Viable Competitor To Twitter.
The platform shows itself as a transparent focused social media network. It aims to give highly censored social media platforms like Facebook, and Twitter a run for their money.
Voice will not be launching on the EOS mainnet. Voice will be launching on a separate EOS.io blockchain. EOS.io is a protocol and is a development tool for building private, public, and enterprise blockchains, developed by Block.One.
Block.One previously planned to launch on EOS mainnet. But later, they changed plans after the EIDOS smart contract on EOS mainnet caused serious congestion on the blockchain.
EIDOS smart contract caused EOS wallet users to be unable to move their EOS tokens.
The Voice platform will be requiring users to verify their identity to use the platform. This will help moderate "fake news, bullying, and manipulation" on the platform.
This seems to show that free speech and censorship resistance will be controlled on Voice. The use of nicknames or avatars might not be allowed.
The decision to launch voice on a separate chain might be a good one considering that EIDOS smart contract can negatively affect chain performance.
The beta version is available for testing for users in United States. Once the user experience is not up standard with established social media networks then nobody will use the platform.
Content Developer | Blogger | SEO Manager | Web Administrator | Web Designer | Copyrighter | Journalist| diutouche@outlook.com