Coinbase: Top Us Exchange COINBASE To Open Office In Oregon, Portland.
Views: 138
Top US cryptocurrency exchange and wallet provider Coinbase announced yesterday, June 28, that they are opening a new office on the west coast of the United States in Portland, Oregon.
Thank you for reading this post, don't forget to subscribe!
As gathered from the Coinbase Blog, the exchange had considered different cities before deciding on Portland for its "incredibly talented, innovative open-source and blockchain communities."
Coinbase made it clear on the blog that she has signed a seven-year lease on the new office, where renovations will begin in the coming weeks. From the blog post,
Coinbase will add up to 100 new jobs to the Portland economy this year, with possibly more to come as the company grows.
Earlier this month, critics said that Coinbase is unprepared and overwhelmed by its current growth pace. Documents acquired by Mashable via a five-month Freedom of Information Act (FOIA) process, comprise of 134 pages of complaints filed by the exchange's users.
Users complained difficulties with accessing funds, being locked out of access, not receiving due funds, and difficulties transferring funds between accounts.
Mashable wrote that the filings form a "troubling pattern," that shows users are attributing their losses and inconveniences to mismanagement by Coinbase.
Coinbase had made known to the public of its interest in expanding it's company into Japanese markets earlier this month. The exchange made it known to the public of her plans to apply for a license with the country's financial regulator, the Financial Services Agency (FSA), "within one year." Following the amendment of Japan's Payment Services Act in April 2017, all crypto exchanges operating in the country must apply with the FSA for proper licensing.
Coinbase, was founded in 2012. She has over 20 million users, with $150 billion assets traded. Currently trading Bitcoin (BTC), Litecoin (LTC), Ethereum (ETH), Bitcoin Cash (BCH), and soon will be able to trade Ethereum Classic (ETC). With a previous announcement to support ETC trading on Coinbase.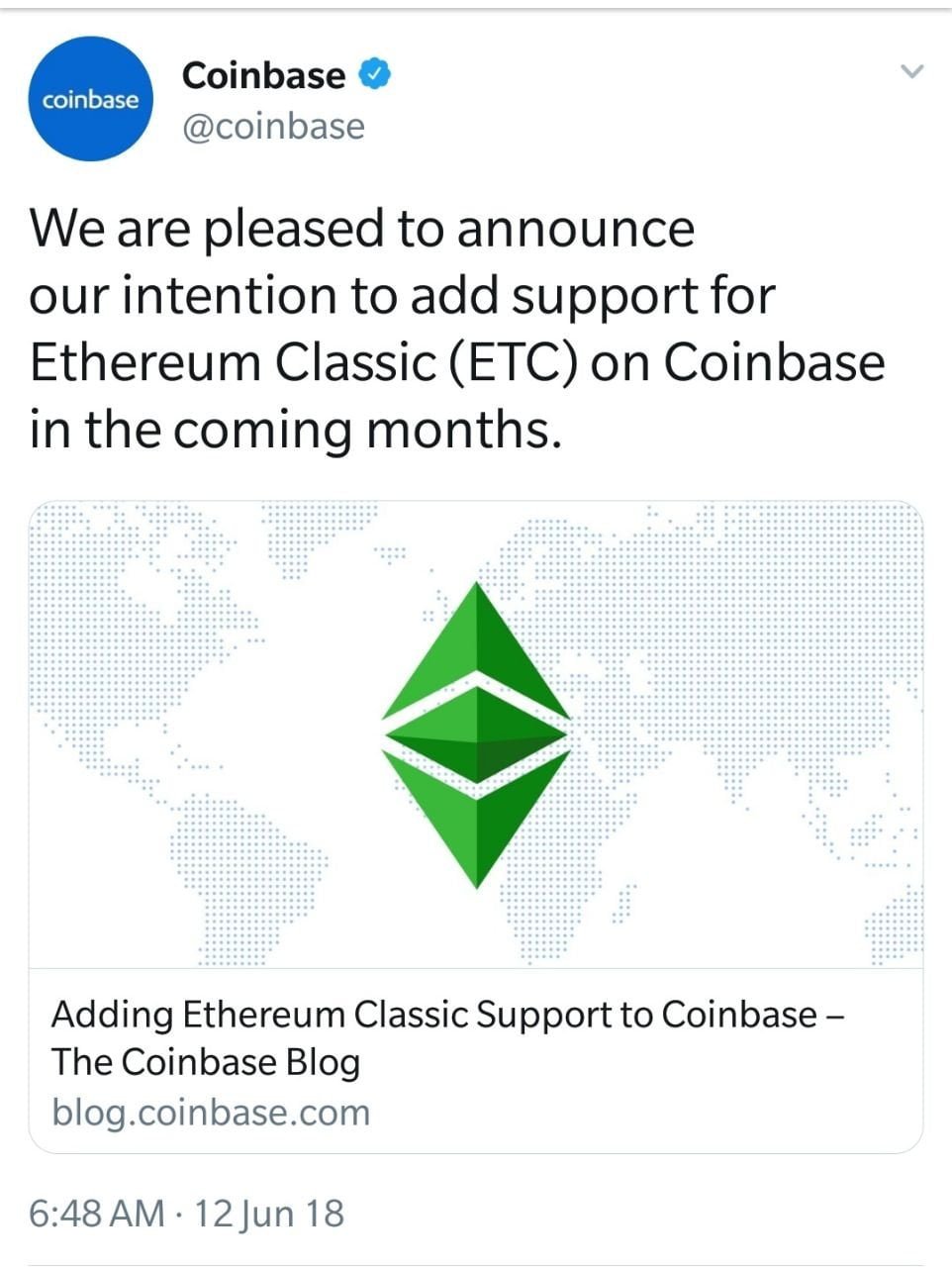 Tagged:
Bitcoin
coinbase
exchange