Dan Holdings Donates 20 Million Naira to LifeBank to Fight Covid-19 in Oyo State.
Views: 65
Dan Holdings Limited, has made a total of N20 Million Naira donation to Lifebank for Airbank (Oxygen) in Lagos, Oyo and Abuja and Testing facilities for a total of 1500 tests.
Thank you for reading this post, don't forget to subscribe!
Dan Holdings Limited, a global investment group focused exclusively on projects, ventures, tokens and protocols related to blockchain technology and Artificial intelligence donated 20 Million Naira to LifeBank to fight COVID-19.
LifeBank, a health technology company also launched AirBank, an on-demand oxygen delivery service that is targeted at supplying 6 cubic meters of oxygen to isolation centers treating patients with Covid19 at no cost.
Speaking on this collaboration, the Managing Director, Dan Holdings, Danny Oyekan, noted that,
"There is a need for Nigeria to ensure that medical staff on the frontline are well equipped to do their job. Because this task cannot be left to the government alone, Dan Holdings Limited partnered with LifeBank to empower hospitals and medical facilities that are treating Covid19 patients across the country in ensuring that the all important oxygen therapy is readily available for patients who would need it."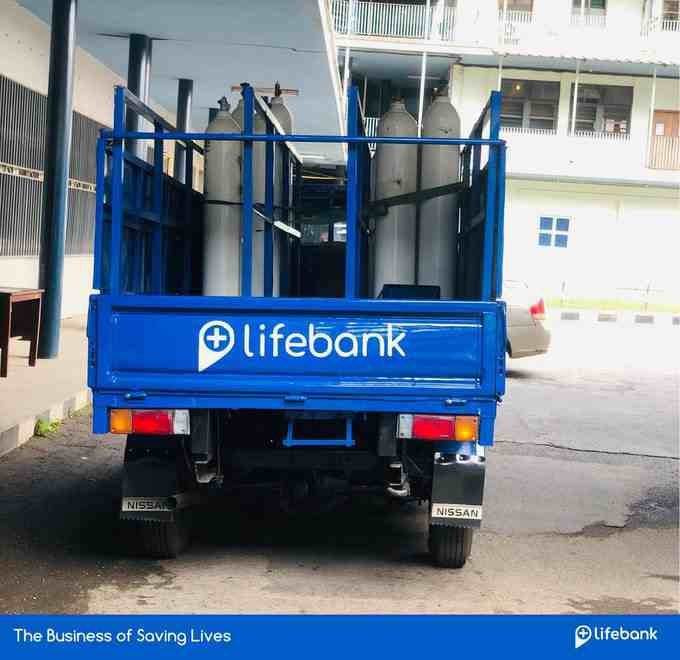 Read Also: Nigeria SmartBag Blockchain Pioneer and Provider, Temie Wins Jack Ma's $250,000 Funding for African Startups.
In order to make the management of Covid19 patients easier, LifeBank also partnered with the Oyo State Government to donate oxygen kits and 6 cubic meters of oxygen cylinders for 100 patients to isolation centres in University College Hospital (UCH) Infectious Disease Unit and Olodo Infectious Disease centre.
This is to further support the great job the Oyo State Government has begun in tacking the spread of the virus. 
According to the Founder of LifeBank, Temie Giwa-Tubosun, "We know Oxygen is a critical supply for treating patients with Covid19. As the virus attacks the lungs, it becomes harder for patients to get enough oxygen into their bloodstream to support their kidneys, liver and heart.
Delivering medical oxygen round the clock and improving the supply chain of this essential medicine is so critical to the treatment of patients with this virus, we are glad to offer our own help in this fight"
AirBank is an innovative initiative from LifeBank to support the government in handling the Covid19 outbreak, it's many innovative supports includes Quip-a national register that contains all critical equipment needed in treatment of Covid19 patients.
Also there is an established free drive-thru/walk-thru mass testing centers in different states and creating a safe circle sticker to maintain social distancing in establishments rendering essential services.
About LifeBank:
LifeBank is a health technology company that uses Blockchain Tech to store the credentials of refugee health workers across Africa. The tech is also used to verify biometric identity, and wearable devices used in monitoring the health conditions of babies in developing countries.
Images from LifeBank
Tagged:
Blockchain
blockfinex
coinsapp
danholdings
dannyoyekan
lifebank
telechat