John McAfee is one of the most influential voices within the online crypto community. An American computer programmer and businessman. A confrontational programmer and Crypto Millionaire. Earlier today, McAfee used that voice to tell his Twitter followers to boycott HitBTC, the world's sixth largest cryptocurrency exchange by trading volume.
Thank you for reading this post, don't forget to subscribe!
The ever patriotic advocate for the poor trading on Cryptocurrency Exchanges took to his tweet handle few hours ago blasting the HitBTC exchange. Regarding the plead from HitBTC to sugggest an algorithm which can be used to resolve the issue which HitBTC claimed is being faced many exchanges.
John McAfee gave them back a tweet saying;
Your algorithm killed an unknown number of people. You tell me what algorithm recompenses these deaths.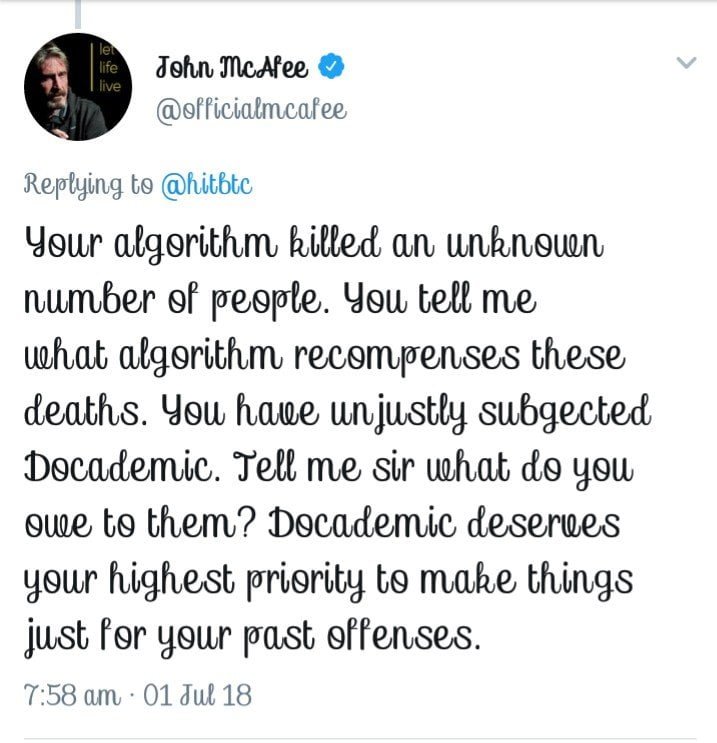 John McAfee went further threatening to file a $20m suit against them should they fail to redress the issue to the maximum.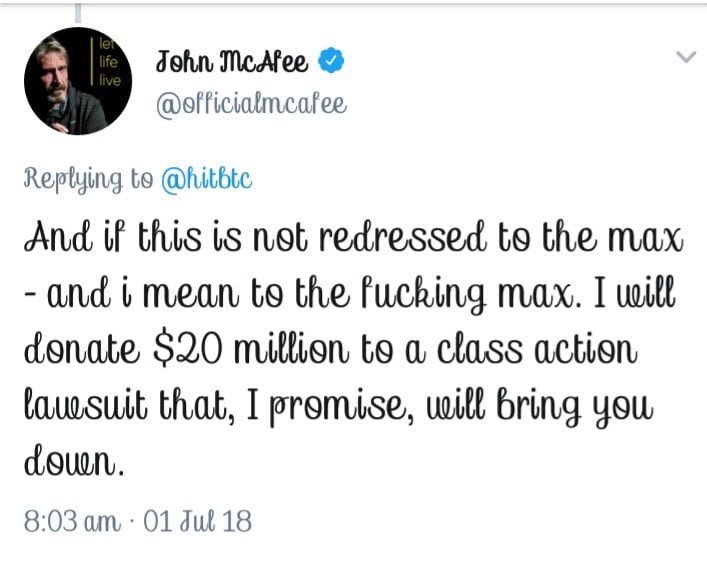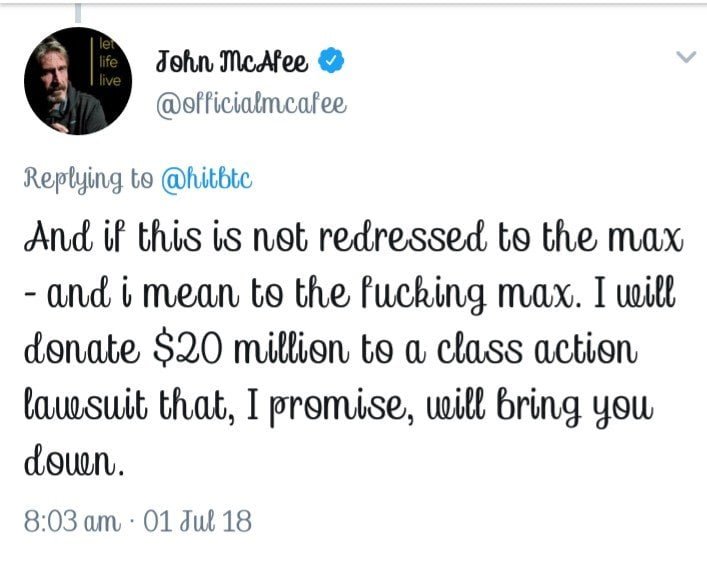 The pressure on HitBTC is on its peak which might lead to some users deserting the exchange. The claims by John McAfee seems quite true which HitBTC is fighting to redress by appealing to John McAfee for a better algorithm to resolve the case at hand.
About The Author