Views: 90
In celebration of International Friendship Day on July 30, Global beverage brand Coca-Cola will auction NFT boxes on the OpenSea network. It contains Tafi-designed digital apparel that can be worn in the virtual Decentraland metaverse.
Thank you for reading this post, don't forget to subscribe!
"We are excited to share our first NFTs with the metaverse where new friendships are being forged in new ways in new worlds, In celebration of International Friendship Day and support of our longstanding friend and partner, Special Olympics." said Selman Careaga, president, Global Coca-Cola Trademark.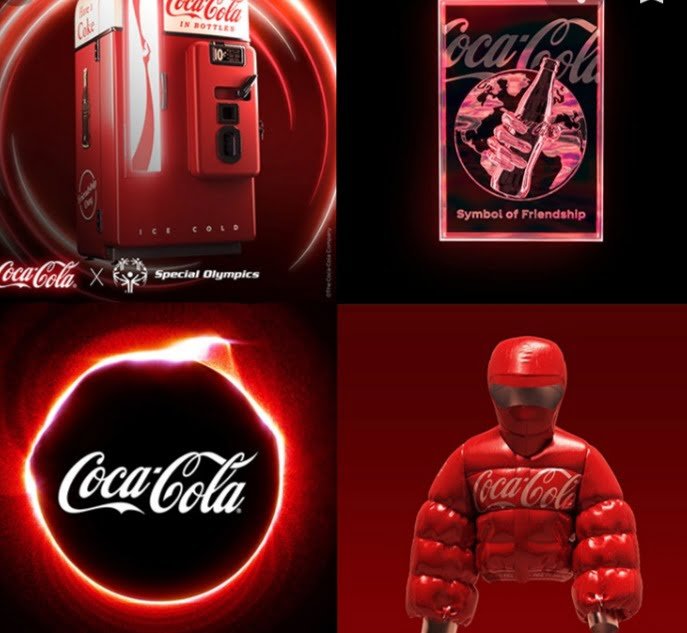 Tafi is a designer of avatars and digital wearables, in addition to a digital strategy and development partner of the beverage company's. Coca-Cola worked in collaboration with Tafi on the NFTs, as well as Vice agency Virtue, who developed the initial concept.
Read Also: Global Fashion House Dolce And Gabbana Joins History Makers Through NFT's
These NFTs are included as part of the Coca-Cola Friendship Box. This is a reimagined version of Coca-Cola's iconic vending machine, also an NFT. The box contains three unique digital assets. The first is a custom futuristic Coca-Cola Bubble Jacket, illuminated with effervescent fizz and designed with subtle nods to Coke's vintage delivery uniforms. An unlockable version can be worn in the Decentraland 3D virtual reality platform.
The Coca-Cola Friendship Box also includes a sound visualizer, which captures the experience of sharing a Coca-Cola. It does this using recognizable audio cues, such as the 'pop' of a bottle opening, the sound of a beverage being poured over ice, or characteristic fizz. Finally, in addition to a Friendship Card, bearing the "Symbol of Friendship" moniker, the box contains surprises unveiled upon opening.
Fashion and NFT
Besides Coca-Cola, other actual fashion brands have started investing in wearable NFTs. Earlier this month, fashion house Dolce & Gabbana launched its first NFT collection, the Collezione Genesi' or the 'Genesis Collection,' and earlier this year, Gucci started selling digital sneakers.
A major NFT marketplace, Opensea, recorded high trade volume in June. As popularity for NFT grows, industry watchers are asking questions about this new technology, Is cryptocurrency shifting from the stronghold of exchange coins mostly presented as a digital currency to less controversial cryptocurrency that is not in competition with any currency but thrives on sales and promotion of arts.
Tagged:
#nft #coca-cola #Friendship #celebration