"DON'T DO CRYPTO…. " THE MERITS AND DEMERITS WITH MICHAEL DAVID UDOKA AT A RECENT EVENT AT THE CITY OF ONITSHA.
Views: 63
"Don't Do Crypto".
Thank you for reading this post, don't forget to subscribe!
One might be shocked to hear this. But it's actually don't do crypto like others do.
At a recent event held at the City of Onitsha in Anambra State, Nigeria. David Michael Udoka, the discussant at this inspiring, eye opening event discussed extensively about Cryptocurrency, Blockchain Technology. The Merits and Demerits that surrounds it. A free event organised by an organization by name "TRUTH". The event began around 11:30am at Chillis Fast Food in Onitsha. It began with an opening speech from Ifeanyi Akanegbu. Ifeanyi Akanegbu introduced the aim of the event, during which he made clear of the underlying benefits that abounds with Blockchain Technology which people have no knowledge about and it's Demerits also. David Michael Udoka was called upon to give the lecture proper after his introduction.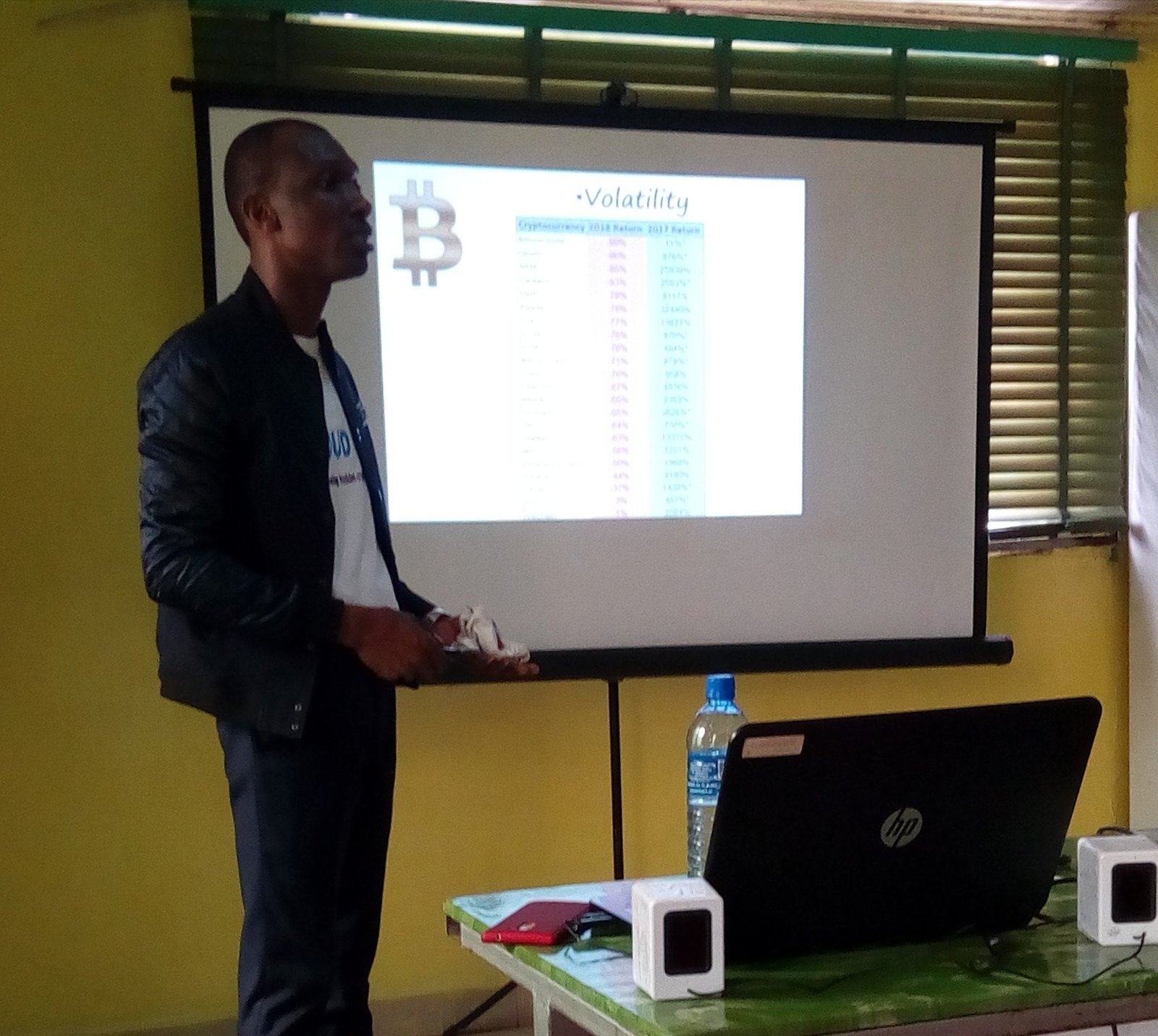 The Discussant talked about investing in Cryptocurrency as an investment area. He shared it's relationship to stock trading and investment. He talked about Blockchain Technology and it's use cases ranging from Record Keeping, Securities and Derivatives and others. The event saw many individuals from different spheres. Teachers, business men, students included and other professionals were present. During his lecture he encouraged the participants present to avoid investing unwisely. That the focus should be on tangible assets not intangible ones. He spoke extensively on avoiding Ponzi and Pyramid schemes which can't pay you off in the near future. Talking on investing properly he said;
Avoid investing in community currencies but rather focus on market currencies. Focus on things that will earn you well. Things you are sure of (GOOD RISK) . And not investments that you aren't sure of (BAD RISK).
After the event many of the individuals present were very much enlightened and thankful. Many opted in to register for Cloud 50. A tutorial platform for individuals interested in going further to learn more about Cryptocurrency Investment. It's Merits and Demerits. How to use the Blockchain Technology under it and proper management of portfolio.
This is very much encouraging. It's evident enough that cryptocurrency adoption is going mainstream in Nigeria. Diutocoinnews was present to witness the event. Speaking with David Michael Udoka, he said;
Yes, we are focusing on the important not the unimportant. You have to let people know what they are venturing into before they do. It has to be made clear to them. And we are doing this to encourage the cryptocurrency adoption, because we want them to know the "TRUTH". This isn't a get rich quick scheme. But rather it requires proper financial strategy and focus to get through it. That's why we call it a 3yrs – 5yrs investment.
It's really encouraging to see the angle from which people are getting in on cryptocurrency, knowing too well that the rampant strategy available is Ponzi where people are ripped off their money, which is too bad. In Nigeria Lagos, Portharcourt, Abuja and now Anambra seems to be among to top states spreading this adoption. The Cryptocurrency boom isn't too far neither is it too near.
WATCH THE VIDEO OF THE EVENT!
Tagged:
Africa
Bitcoin
Cryptocurrency
meet-up
Nigeria
tutorials