BVN: The Easiest Method of Identity Verification For Cryptocurrency Focused Service Providers Across Nigeria.
Views: 221
Cryptocurrency Verification:
Thank you for reading this post, don't forget to subscribe!
Bank Verification Number is your biometric identification number in the database of the Central Bank of Nigerian.
Currently, BVN is the easiest way to verify Nigerian users identity across any cryptocurrency focused services offered within the region.
BVN has made it easy for cryptocurrency service providers to easily verify users' ID across Nigeria. This is one of the strong bonds the traditional banking system has with the new FinTech and crypto payment service providers.
While many experts still propose Blockchain for untampered identity verification, BVN has proven to be the best option for faster adoption of cryptocurrency in Nigeria for processing crypto to fiat payments.
Read Also: Deepening Financial Inclusion With Affordable Fintech Powered Blockchain PSBs in Nigeria
Most cryptocurrency exchanges processing fiat transactions or processing transactions up to a specified limit will require the user to complete the Know Your Customer (KYC) level tier of his account.
This is common among cryptocurrency operators, as they are required to be compliant with the financial regulations of the region in which their service is offered.
Quick Facts: Nigeria's central bank has declared cryptocurrencies as being non-legal tender. In May. 2020, Securities Exchange Commission of Nigeria had reportedly said that it will be releasing guidelines for the regulation of cryptocurrencies in Nigeria for cryptocurrency operators.
What is the Content of Bank Verification Number:
For Nigeria and most African countries its usually government issued identity documents like Voters Card, International Passport, Drivers License or National ID Card.
Most times it's usually cumbersome to efficiently process the user identity verification with these government issued ID Cards.
BVN makes it swift and faster because BVN is a Bank Verification Number issued by Nigerian banks to customers.
For any person to obtain this Bank Verification Number, he must have completed the bank verification process which will require him to submit government identity cards and utility bills payment receipts.
Read Also: BVN-Linked Accounts Now 41.82 million Out of the Over 99 million Adults in Nigeria
The BVN Comprises of ;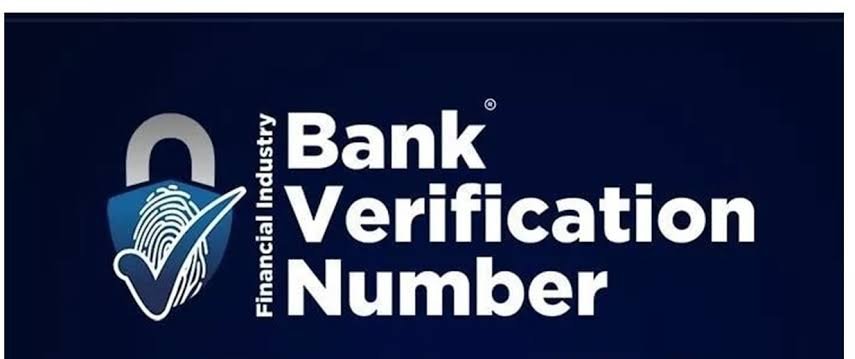 Users Government Issued ID card: This ID card can be Voters Card, International Passport, Drivers License or National ID Card.
Utility Payment Bills: Utility payment bills include the receipt to electricity payments.
Thumb Print: This includes the users full fingerprint records which are recorded during the BVN issuance process.
Phone Number: A valid phone number registered with the user's full correct details.
Identity Documents: The user will be required to fill a form which contains:
Full Name
Guardians/Parents Name
Residence Address
Next of Kin Details
Name of Hometown
Details of Local Government
Nationality Status
Signature etc
Read Also: How the Crypto Social Payments Boom Will Achieve Financial Inclusion and Cryptocurrency Adoption in Nigeria
These details are required by the issuing banks across Nigeria to be able to issue BVN to any individual.
How Does It Work:
When a user inputs his Bank Verification Number on cryptocurrency focused service providers platform, a code will be sent to his phone number used in registering his details for BVN collections.
He will be promoted to input these details after which he will be verified marked as VERIFIED.
Though on some occasions, a user will be required to also input his issued government identity cards and a selfie to further consolidate his BVN Verification.
BVN is currently streamlining a faster process towards achieving financial inclusion across Nigeria.
Tagged:
banking
bvn
Cryptocurrency
Nigeria