Wrapped Bitcoins Sharply Surpasses Bitcoin on Coinmarketcap
Views: 96
Bitcoin's market capitalization briefly dropped today as Wrapped Bitcoin suddenly topped the rank gaining quadrillions of dollars in value.
Thank you for reading this post, don't forget to subscribe!
The wrapped bitcoin suddenly gained a huge market capitalization of about $430 quadrillion for a brief period. The total market capitalization during these few moments was over the total world money supply estimated at $1.2 quadrillion according to Rankred.com.
Read Also: What is WBTC (Wrapped BTC) and How to Use Wrapped Coins to Bypass Bitcoin Network High Fees.
Wondering how it would have happened?
In what was recorded to be a glitch, the value of WBTC stayed on for few moments on this spot before dropping to its actual position which is 13th position on Coinmarketcap with total market capitalization of about $4 billion.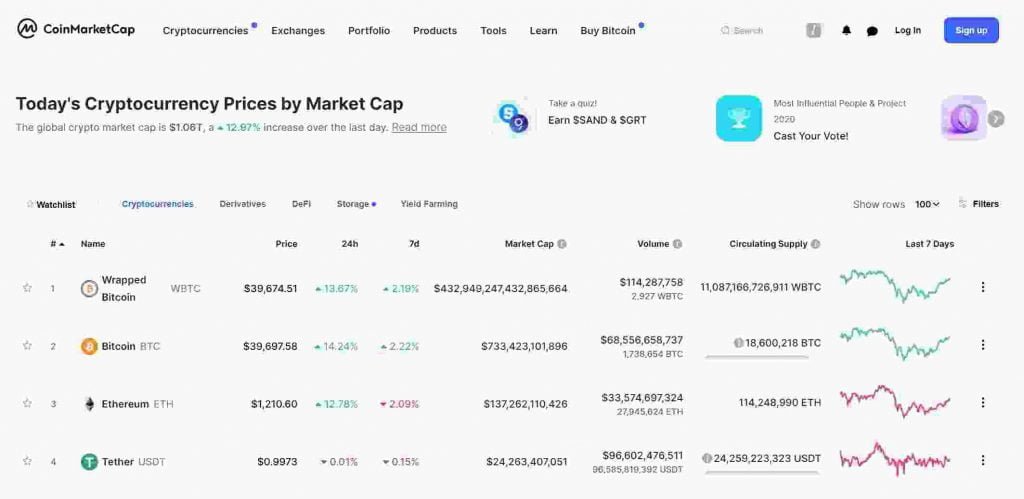 Bitcoin quickly went back to its actual position covering over $730 billion in market capitalization and remained the highest among all other cryptos.
What is Wrapped Bitcoin (WBTC)?
WBTC simply means Wrapped Bitcoin which is 1:1 to BTC, created on Ethereum Blockchain. The idea is to make bitcoin readily available on Ethereum network, not only to reduce fees but also to make it compatible for DApp development on Ethereum network.
Tagged:
Bitcoin
coinmarketcap
Ethereum