Views: 719
This is a beginners guide on how to use Bundle Africa App. You will learn how to navigate the Bundle Africa App and easily buy and sell your Bitcoin with Naira.
Thank you for reading this post, don't forget to subscribe!
Bundle Africa App is a Crypto social payments application that allows users to buy bitcoin through Naira deposit from their Naira bank account.
Users can easily deposit Naira on Bundle through bank transfer after passing account verification. The app also allows you to sell your Bitcoin into Naira and withdraw it directly into your Nigeria bank account.
You can send money and receive money from anyone on your phone contact who is using the bundle app.
In a nutshell this is what Bundle Africa App does:
Deposit Naira through your Bank Account via Bank transfer into your Bundle App account.
Buy and Sell Bitcoin to Naira
Withdraw directly into your Nigeria bank account
Buy and Sell Cryptocurrencies like Bitcoin (BTC), Binance Coin (BNB), Ethereum (ETH) and US Dollar via Binance USD (BUSD 'stablecoin' 1:1 to USD).
Send and Request/Receive Money From Friends on Phone Contacts.
So in this tutorial we will be covering some interesting topics that will help you understand how to use Bundle Africa App. You will learn how to set up your own account and start your own business of buying and selling Bitcoin in Nigeria.
We will be covering the following topics:
How to Open Bundle Africa App Account
How to Add Funds into Your Account
How to Withdraw Funds From Your Bundle Account.
How to Buy Crypto on Your Account
How to Verify Your Account
How to Request and Send Funds To Phone Contacts
App Notification and Updates
Fees Structure
Customer Support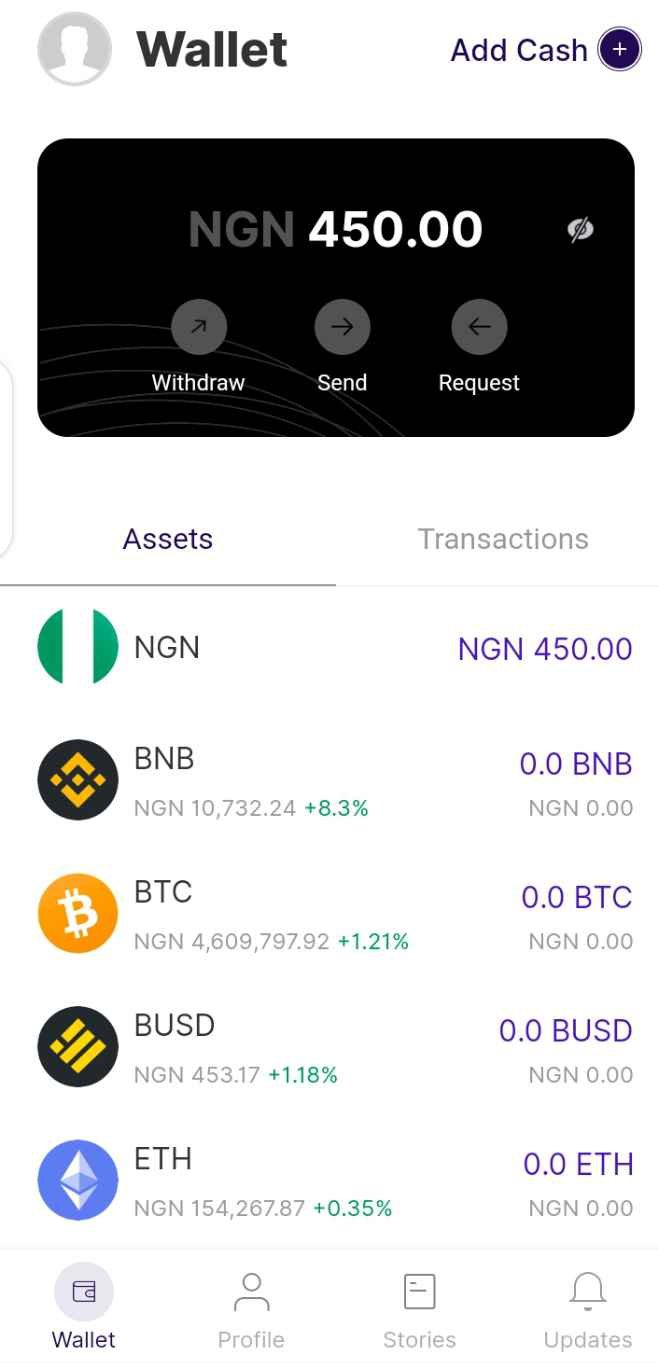 We will start with opening your account. For you to register or create a new account, you will need to download the mobile app on Google PlayStore.
After downloading the mobile app, follow the steps below:
Register with your mobile number,
Verify the mobile number with the verification code that you will receive.
Set up your password
Login to Your Account.
How to Add Funds to Your Account:
For you to add funds, you need to have set up your payment method from the account settings page, 'not a must for deposit'. You can add funds through credit cards and bank transfer.
Follow these steps to Add Funds:
Click on Add Funds Icon from the top right corner of your mobile app home page.
Proceed and type the amount of funds you would like to deposit.
Collect the bank payment details and proceed with payments.
NOTE: Make sure to input the account name details as was described on your deposit details page. Example BUNDLEWALLETT/YOURNAME
How to Withdraw Funds From Your Account:
Before you request withdrawal, it's assumed you have the funds in your account and you have set up a payment method for your Naira withdrawals.
Follow these Steps to Withdraw your Naira and Crypto
Click on the Currency you want to withdraw, which is either Naira or Crypto.
For Naira Click on Naira and then click on Cash Out.
Then click on Bank Transfer pegged at 50 fee charge per withdrawal.
Proceed and pay choose the account to deposit to, else you will be promptly required to add a payment method.
You can then confirm withdrawal.
If it's crypto, click on withdrawal, input the wallet address for BTC and ETH. Then address with memo for BNB and BUSD.
How to Buy and Sell On the App
For you to buy or sell any crypto to crypto or Naira, you must have made a deposit. After you have deposited either Bitcoin or Naira, you can then sell or buy against other available currencies.
Follow this steps to Buy and Sell:
Click on the Crypto you want to buy or sell
Click on the buy or sell tab.
Proceed and buy or sell within a 60secs time window until a new price pops up.
Once you get a buy or sell confirmation, it will be credited on your account.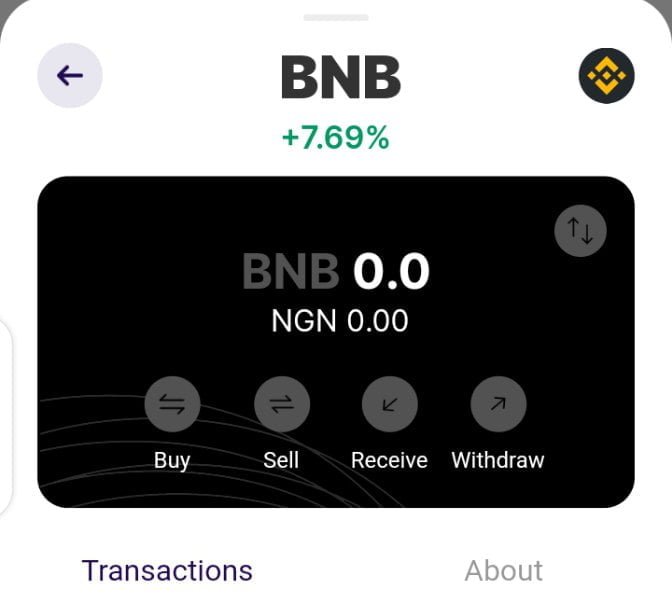 NOTE: There is a minimum amount you can sell and buy per transaction.
How to Verify Your Account on Bundle:
Identity verification on Bundle is required to process naira and crypto withdraw transactions above $50 (~ N22,283 Naira).
There are two levels of verification; Full Name, ID number/date birth and then Bank Verification Number (BVN) Identity Verification.
The Tier one verification will allow you to only deposit and withdraw $50 daily. While Tier 2 will allow you to deposit and withdraw a million daily. Amounts above these figures above will require support.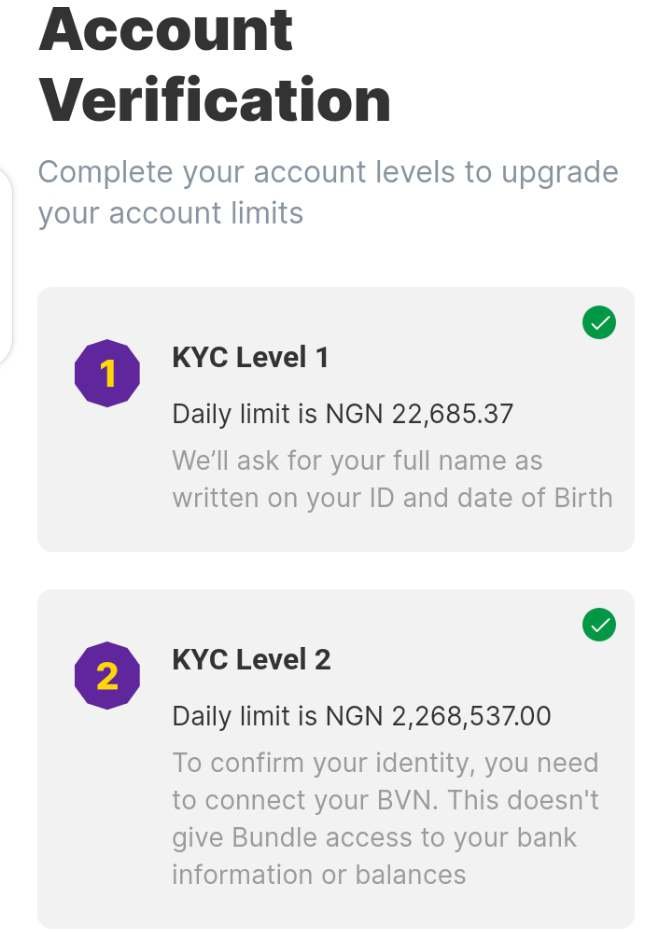 Steps by Steps Guide to Bundle Africa App Verification:
Go to the settings page
Click on verification
Then proceed and input your full name and date of birth etc.
After that, provide your BVN for tier 2 and receive a verification code attached to it and continue.
Once you pass the easy verification process, you will see a green badge on your account showing you have completed your Identity verification.
How to Send and Request Funds From Phone Contacts:
Before you can request funds from someone saved on your phone contacts. You will have to enable the 'Access Phone Contacts Prompt'.
Once you enable it, you will get a list of your phone contacts on Bundle and those not on Bundle that you can send an invite to.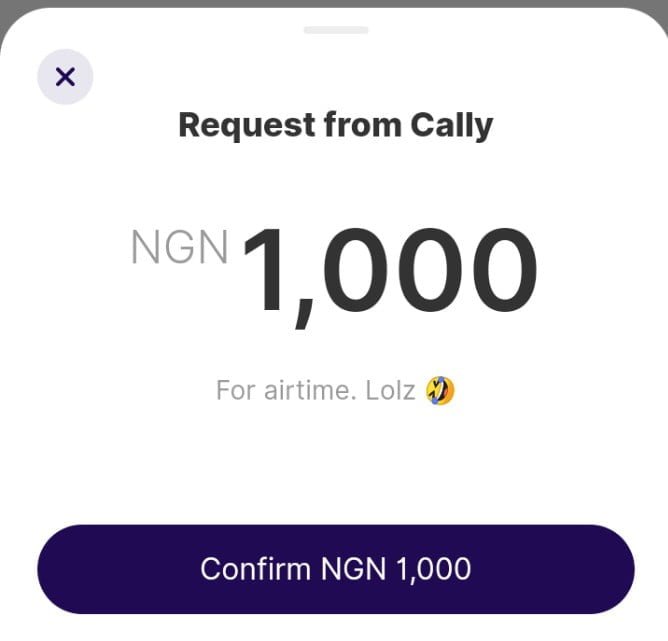 Steps on How to Request/Send to Friends on Bundle:
Click on the Request/Send Funds tab on the mobile app homepage.
Then choose the friend's name from the contact list. In my case, I chose Cally.
Then proceed and input the amount you want to send or request.
You must input the description before proceeding.
Then confirm Funds Request and Continue.
Fee Structure:
Bundles Charges the lowest fees for Naira deposit and withdrawal. No fees for depositing cryptocurrencies.
There is currently no fee charge for converting naira to crypto or a crypto to another crypto. No fees for sending or receiving crypto or naira from someone within the Bundle Africa App.
Minimal fees for crypto withdrawals.

Pros:
Cons:
Send and Receive funds with zero fees.
Easily send funds to friends through phone contacts.
Send Naira to Friends Easily.
Must not be BVN verified to use app.
You can also send money(cash/crypto) to phone number who is not yet registered on Bundle and they claim it if they sign up in the next 24 hours.
Cons:
There is currently none when enjoying the Bundle Africa app. How is that…? Cool…right?
Customer Support:
Africa's crypto social payments application gives the best customer support on issues arising from the accounts of users.
There is a 24/7 in app chat customer support and also Telegram community Customer support from which requests are easily and effectively processed on time.
Bundle is an app that lets you send cash & trade crypto for free. When you sign up with my link and specify my username, @Tonydiuto as the referrer, you can get NGN 500.00 free.
Follow DiutoCoinNews Market Insight on Twitter
Download the app here
Read our review on KuBitX Wallet to Learn How to Sign Up on KuBitX Wallet and Get Free XLM Tokens.