GTBank Nigeria Restricts A Bitcoin Trader Bank Account Over Unclear Cryptocurrency Related Transactions.
Views: 462
Just recently, GTBank Nigeria flagged withdrawal transactions coming from crypto exchanges etc as illegal on claims of suspected fraudulent transactions.
Thank you for reading this post, don't forget to subscribe!
Philip, a popular Bitcoin trader in Nigeria narrates how his account was restricted after receiving his withdrawal funds from a crypto exchange.
Philip said that his account was restricted yesterday's morning after receiving the funds into his GTBank account, amounting to N224,010.32 Naira.
Read Also: Nightmare for Bitcoin Traders as Nigerian Bank Reduces Naira Debit Card Spending Limits to $20 Monthly
"After receiving a call from the manager that my account was flagged because they saw " a crypto exchange withdrawal" on two transactions. They said it's related to crypto and CBN policy is against it.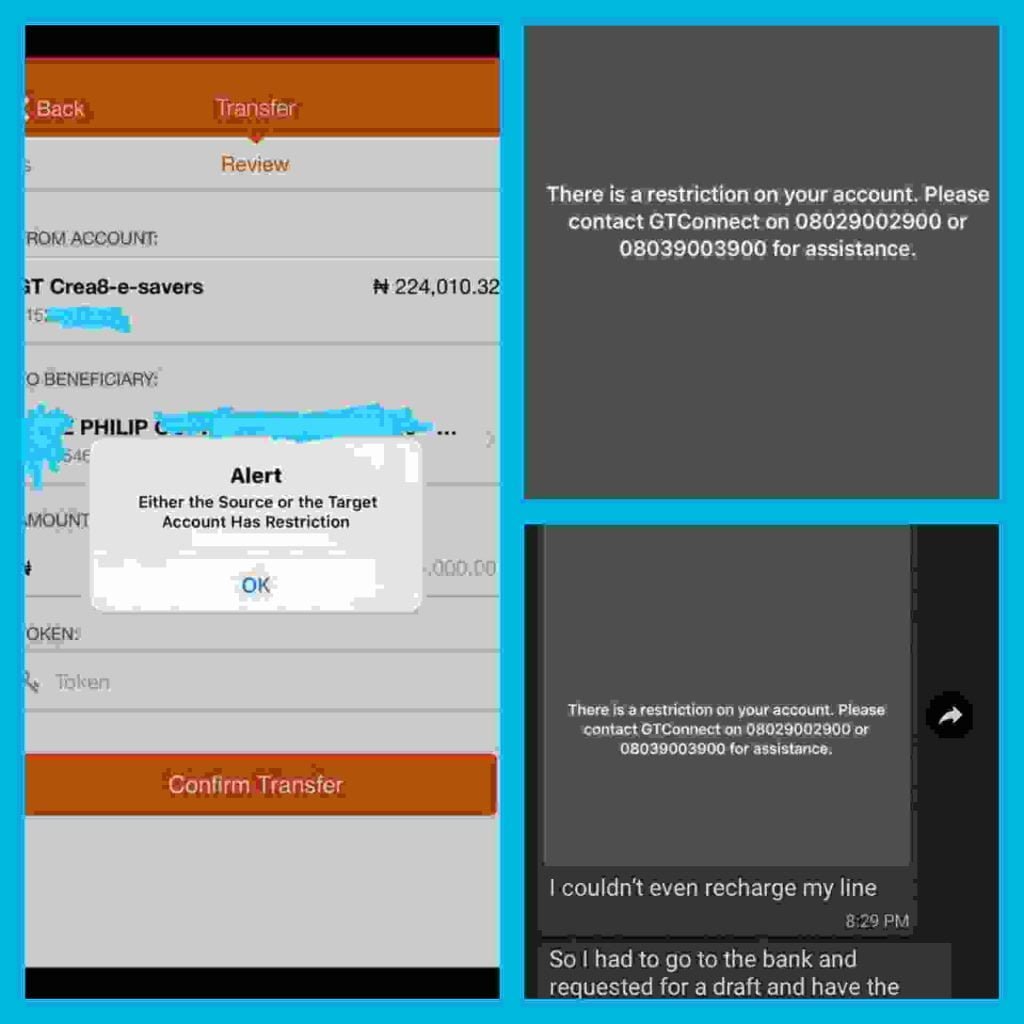 "So I had to go to the bank and requested for a draft and have the account closed so I could get my funds. Got to the bank and had my account closed and got a cheque which I deposited into my First Bank Nigeria (FBN) account.
So basically my account was restricted because of the withdrawal I made from the exchange."
"Reporter: So did GTBank relieve you of the ban before making a cheque deposit on FBN?
Read Also: Cryptocurrency Operators (Businesses) Will Be Taxed and Regulated Accordingly Says SEC Nigeria.
"Victim: No idea… I was only issued the draft that is the cheque and I went to my other bank FBN. I couldn't even recharge through my bank or do any other transactions. I deposited the cheque into my FBN but they said it takes 48 hours before I will be credited since it's interswitch bank cheque deposit "
While many other banks still accepts transactions from cryptocurrency exchanges, some banks might on most occasions put limitations on transactions either based on the individual's transactions or based on the based on the banks mode of operation.
Meanwhile, trading cryptocurrency is still a profitable adventure and will help Africa grow.
Follow DiutoCoinNews on Twitter for our daily Market Insights Providing Arbitrage Opportunities for Bitcoin to Naira markets .
Tagged:
banking
Bitcoin
Regulations
Trading